Bracketology: Duke upset, Cal out, Nebraska in
Duke suffered another bad loss, while most bubble teams did well, Cal did not and fell out of the bracket.
Bracketology: Updated projections | Bubble Watch | Team vs. team comparison
Duke lost at Wake Forest on Wednesday, which was its second bad loss of the season. The Blue Devils have struggled away from home against good teams. They didn't play any true road game outside the league, but are just 1-3 against ACC teams in the top 100 in away games. Now they are 3-2 against those outside the top 100. When not playing well away from home against good teams is the hole in your résumé, a bad road loss looks worse. Duke dropped two spots to a No. 5 seed in Thursday's bracket.
Louisville, which is the toughest team to seed in the bracket because of the extreme nature of its schedule, became the first team to win at SMU this year. The Cards still have a small number of top-100 wins, but also don't have anything resembling a bad loss. They are up to a No. 3 seed Thursday.
Most of the action Wednesday was on the bubble, and it was generally a good day for those teams.  Arkansas, Missouri, Nebraska and Tennesese all won. Saint Joseph's and SMU lost, but those weren't bad losses. The big wins came from Dayton, which won at free-falling Saint Louis, and Colorado, which picked up its best road win of the year at Stanford.
California is the one team that really hurt itself with a home loss to Utah.  That's the fourth loss in five games for the Bears and dropped them off the bracket. Nebraska took their spot and is the last team in the field.
None of those teams came off the bubble, but Kansas State did. There aren't any bad losses left on the schedule for the Wildcats, and while they have work to do if they want a good seed, I can't see them missing the tournament entirely. Note that Baylor, which is seeded ahead of KSU, is still on the bubble because there still is potential for the Bears to take a bad loss.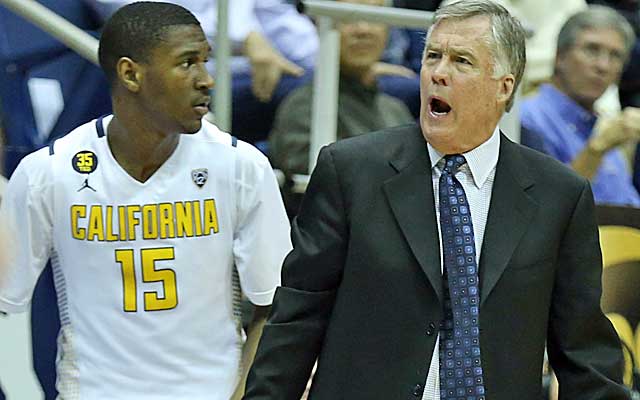 Mikal Bridges' slam and an alley-opp started by Jalen Brunson showed Nova came ready to pl...

The Wildcats face a surging Stanford team that has risen as a potential Pac-12 contender

The reeling Mountaineers look to get back on track against Texas at home
Young is coming off his worst game as a Sooner and will try and bounce back vs. the Cowboy...

The first-ranked Wildcats travel to UConn to face a middling Huskies team that is 3-3 in league...

The men's and women's basketball teams were among the handful of events now cancelled