Former Oregon coach Ernie Kent hired at Washington State
He's not a stranger to the Pac-12 -- well, the Pac-10. Ernie Kent is back in college hoops.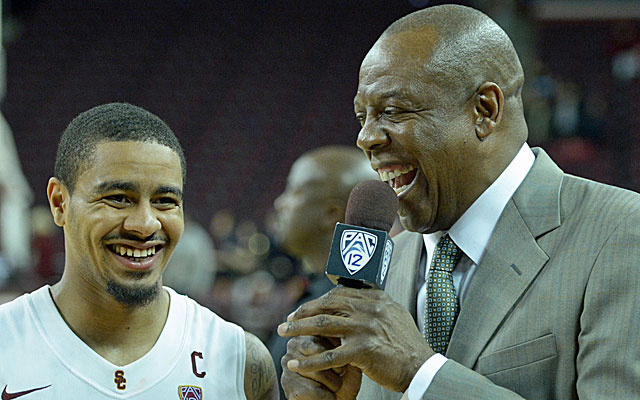 More NCAA hoops: Tournament bracket | Complete coverage of NCAAs | Latest news
Ernie Kent will be the next head coach at Washington State, the school has announced.
Kent is most known for his time at Oregon, where he spent 13 seasons. He made five NCAA Tournaments, including two Elite Eight runs in 2002 and 2007. The 59-year-old parted ways with the Ducks following a 16-16 campaign in 2009-10. 
Kent started his coaching career at Saint Mary's. He has a 325-254 career record.
"I'm looking forward to providing the kind of passion and leadership to help potential student-athletes understand how special WSU is," Kent said in a statement. "Getting back into coaching for me has meant finding the right program that matches up with my passion, my vision, my  beliefs and my commitment; and I feel Washington State University fits all that criteria for me. Bill Moos has a vision and has created enormous energy around Cougar Athletics and I want to be a part of that. Now is the time."
Washington State fired Ken Bone earlier this month after a 3-15 Pac-12 mark and a 10-21 overall record. Bone, 55, spent five years in Pullman but was unable to reach an NCAA Tournament in his tenure.
Nov. 10 will be here before you know it so here's what you need to know

The league would be wise to treat that series like the ACC treats Duke-North Carolina

Pacific is penalized after the NCAA found academic rules were broken
Arizona, for no good reason, doesn't have to play at USC or UCLA this season

We look at the 'Major 7' leagues and give you the best of what's to come in conference play...

Louisville's coach predicts a change is coming to the NBA's one-and-done rule by 2019