Hot Seat Index: Ivy League coaches can breathe easy -- they're safe
The coaches of the Ivy League are pretty safe.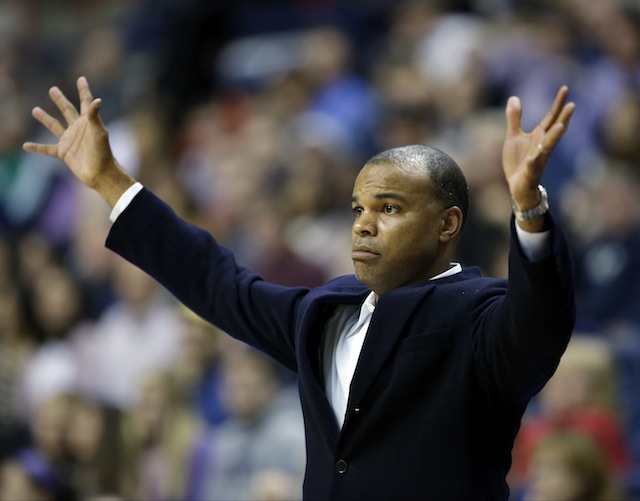 The coaching carousel will kick into high gear soon and, in advance of that event, Eye on College Basketball will prepare you with a league-by-league Hot Seat Index, corresponding with conference tourney play. With assistance and input from Jeff Borzello, I'll talk to coaches in the league and then rate each head coach from 1 to 10.
If you get a 1, you are as safe as it gets. If you're a 10, you might want to start looking for a new gig.
Next up is the Ivy League, which crowned Harvard as its champion over the weekend. Remember, 10 is the hottest of the hot seats, and 1 is the coolest:
Brown: Mike Martin -- In his first year on the job, Martin has the Bears on the upswing. They had back-to-back seventh-place finishes before he took over the program, and he has them in fourth place. Moreover, he's getting it done on the recruiting trail. HOT SEAT INDEX: 2
Columbia: Kyle Smith -- After going 15-13 in his first year and 15-15 last year, Columbia slipped to the bottom of the standings this season, finishing 12-16 overall. More concerning, was that the Lions lost a ton of close games -- eight of their 10 league losses were by six or fewer points. HOT SEAT INDEX: 3
Cornell: Bill Courtney -- After going 22-34 in his first two seasons, Courtney and the Big Red are just 13-18 this season. Moreover, they lost their final six games of the season to drop to sixth place in the league. Expectations were raised to an unfair level when he got hired after Steve Donahue took Cornell to the Sweet 16, so he will get more time. HOT SEAT INDEX: 3
Dartmouth: Paul Cormier -- Cormier is just 19-67 in his first three seasons on the job, but he has instilled some optimism into the program and finished in a tie for sixth place this season. Prior to this year, he had finished in the cellar every season. HOT SEAT INDEX: 3
Harvard: Tommy Amaker -- After leading the Crimson to back-to-back titles and NCAA tournaments, Amaker could probably stay at Harvard as long as he wants. He was 92-56 in five years, and is 19-9 this season. He is competing with power-conference schools for talented recruits, too. HOT SEAT INDEX: 1
Pennsylvania: Jerome Allen -- While Allen is struggling this season, with Penn sitting at 9-21, the Quakers are still in fifth place in the league. He went 33-28 in his first two seasons, and the former Penn player is popular among the fan base and has been attracting good young talent. HOT SEAT INDEX: 4
Princeton: Mitch Henderson -- After coming into the season as the preseason favorite, Princeton coughed up the league title this past weekend and will have to settle for second place. Henderson went 20-12 last year and is 16-11 this season. HOT SEAT INDEX: 3
Yale: James Jones -- Jones has been in New Haven for the past 14 seasons, and hasn't made the NCAA tournament yet. However, he has finished fourth or higher every season, and is currently in third place in the standings. Rival Harvard stepping up its quality could put pressure on the Bulldogs, though. HOT SEAT INDEX: 3
Cavaliers basketball coach tapes statement on behalf of his university and his city

Gary Parrish and Matt Norlander discuss all things Marvin Bagley and his immediate future

Which version of Grayson Allen will show up for Duke and other questions for every ranked...
Upon landing the nation's top recruit, Duke tops the list with other title contenders at the...

The presumptive No. 1 overall NBA Draft choice makes the Blue Devils 3/1 favorites to win it...

Commitment to Duke is the first step, but the next one is the biggest; here's what you need...