INFOGRAPHICS: NCAA Tournament champions, by conference
The ACC leads college basketball in national titles, with the Big Ten and Big 12 lagging in that department.
by

Eye on Col Basket staff

• 1 min read
Has there been a better league in college basketball this season than the Big 12? Many analysts, as well as the current RPI, would tell you no.  
Our Jerry Palm has seven of the Big 12's 10 teams in the field, top-to-bottom strength that can't be matched in 2013-14. 
But in many ways, the story of the Big 12's season has yet to be told. We'll know what kind of year the Big 12 really had once we get to the Final Four. The league's ability to compete for a national championship is going to either cement or negate the opinion of the league as the nation's best.
Recent history has not been kind to the Big 12 in that department. Kansas' 2008 title, when it rallied to beat Memphis, is the conference's lone crown. Its forerunner, the Big Eight, could hold up only the Jayhawks 1988 Danny Manning-fueled championship (since the bracket expanded to 64 teams in 1985):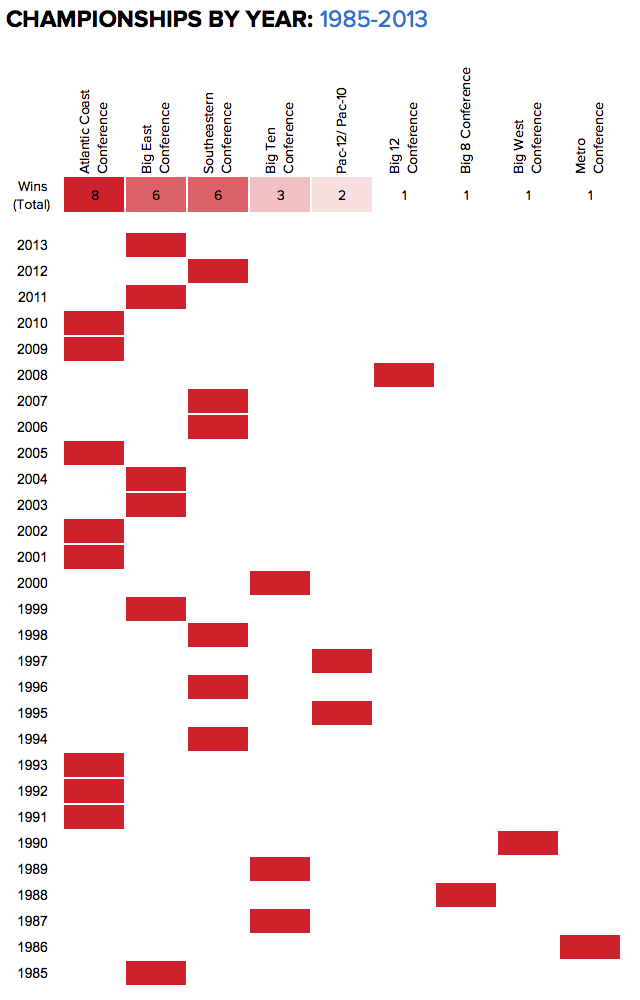 If you're scoring at home, it's the ACC that leads college basketball in titles, with the Big East and SEC just behind. In spite of their reputations for top-to-bottom strength, the Big Ten and Big 12 have some work to do: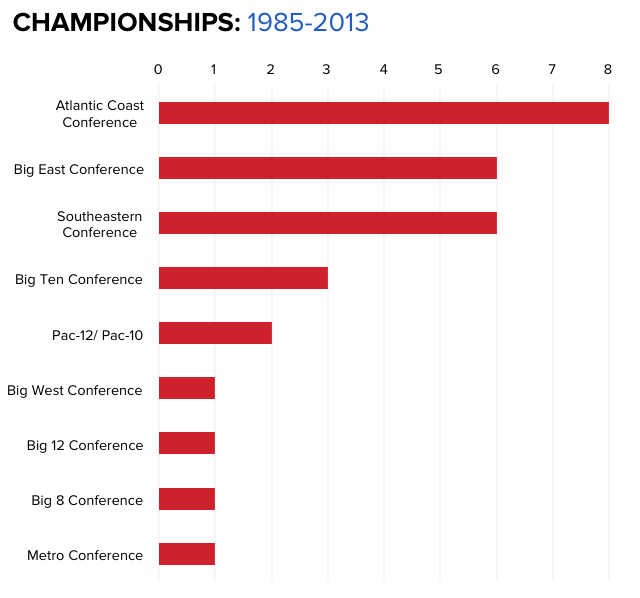 Just a little history to consider when you begin the bracket-filling process Sunday night.
No one in college basketball had a better Saturday than the Kansas Jayhawks

Matt Norlander hosts the 'CBS Sports College Basketball Podcast' and just released a play for...

Kenny White used to set lines for Vegas' largest casinos and just entered a pick for Sunda...
Nebraska, Penn State, Houston and Temple are all looking to stay in NCAA tournament conten...

After becoming a No. 1 seed in the bracket on Friday, Auburn lost at South Carolina to drop...

Stephen Oh is 12-1 picking games involving Michigan and Ohio State and just released a play...