Josh Gray ready to prove himself again, this time in junior college
Josh Gray committed to Mississippi State, then went to Texas Tech, and is now at Odessa JC. Where will he head for his final two seasons?
• 2 min read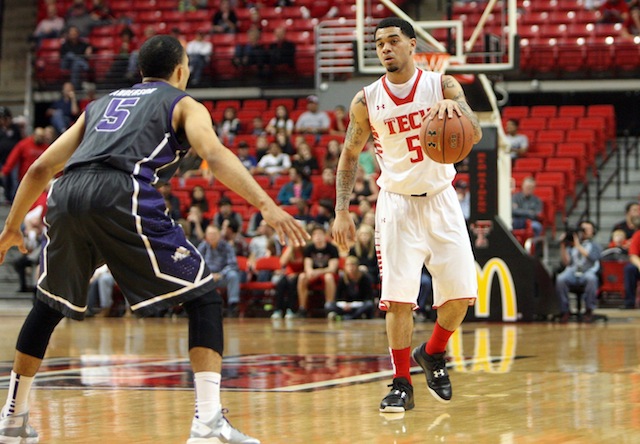 LAS VEGAS -- Josh Gray recently finished up his freshman year of school, but is now looking to make a fourth college commitment.
Sound bad? Not quite.
A Louisiana native and recruited out of Houston Wheatley, Gray originally committed to Mississippi State, but coach Rick Stansbury departed before Gray arrived in Starkville. The 6-foot-1 guard then headed to Texas Tech, where he averaged 9.3 points as a freshman. But coach Billy Gillispie resigned six weeks before the start of the season, and interim coach Chris Walker left after the season. As a result, Gray left Lubbock in April for Odessa Junior College.
"I'm looking for a relationship, and I'm looking for a coach that's going to be there," Gray said. "Every coach I signed with, they left. I'm looking for a school whose coach is going to be there."
Gray will likely be ranked among the top five junior college prospects in the country this coming season. At the All-American JUCO Showcase Elite 80 West event over the weekend, Gray was clearly more polished than most of the other players in attendance.
After making the Big 12 all-freshman team last season, that shouldn't be a surprise.
"I look at the game differently," Gray said. "I played in the Big 12, played at that level. I'm getting to the points on the floor, making key plays. I have more experience than most of the cats out here."
He initiated offense for teammates, using ball-screens and running pick-and-rolls effectively. He also beat his defender consistently off the dribble, getting into the lane and either finishing at the rim or dishing to a teammate for an open shot.
"It's different every night. Every night, you're going to see a different type of show," Gray said. "I can run my team one night, I can get buckets another night.
"I think I'm pretty solid. I'm not doing anything spectacular, I'm not forcing anything, I'm letting the game come to me. Just running my team."
Arizona State, Memphis, Arizona, Cincinnati and others have made contact with Gray, hoping to get his signature for the final two seasons of his career. In the game we saw, Memphis had an assistant coach in attendance, while Arizona State was represented by coach Herb Sendek and an assistant.
Gray said Memphis is making the strongest push.
"They've been recruiting me since high school," he said. "That's the type of offense I want to play, the dribble-drive offense. Young coach -- seems like he'll be there for a little while."
Gray seems ready to make the effort to end his college career on a high note.
"That's the reason why I came to JUCO, to prove myself again. I'm just coming back to show I still got it," he said. "This is my last go-round." 
Gary Parrish and Matt Norlander also preview the PK80-Phil Knight Invitational

Either the Shockers or the Irish will lose for the first time in Wednesday's Maui Invitational...

Five-star recruit Brian Bowen won't play for the Cardinals, but is free to transfer
No. 12 Cincinnati will face Wyoming in the championship game

Trump is once again looking for gratitude from the outspoken father of LiAngelo and Lonzo

Missouri freshman will miss the season and likely never play another minute of college bal...