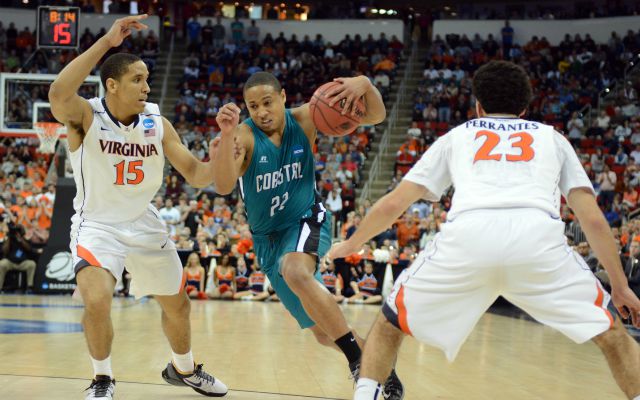 The matchups are set for the 2015 Charleston Classic, multiple sources told CBSSports.com.
The opening roung will feature Virginia vs. Bradley, Seton Hall vs. Long Beach State, Ole Miss vs. George Mason and State" data-canon="Oklahoma Sooners" data-type="SPORTS_OBJECT_TEAM" id="shortcode0"> vs. Towson on Nov. 19. Times for the first-round games have not been set.
The winner of Virgina/Bradley will play the winner of Seton Hall/Long Beach State, while the Ole Miss/George Mason and Oklahoma State/Townson winners will square off in the other semifinal matchup Nov. 20.
The championship game will be played Nov. 22.
Virginia will enter the tournament as a heavy favorite, led by one of college basketball's best backcourts in London Perrantes and Malcolm Brogdon.
Oklahoma State, Ole Miss and Seton Hall are expected to compete for an NCAA Tournament bid in 2016, and will likely be picked to finish in the middle of their respective conferences.