NBA Draft Trends: Who gets most draft talent out of recruits
With the NBA Draft a day away, our NBA Draft Trends series concludes with a surprising look at which colleges are most efficient at creating draft picks.
• 2 min read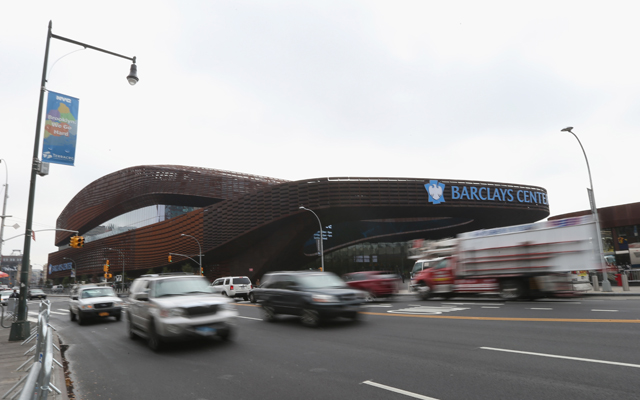 We now know which schools have been the most prolific at getting their players' names called on draft night. But which schools are most efficient at it? Who are the programs getting the most out of their talent? Read: converting players into NBA draft picks in spite of lower recruiting classes.
The good people running Emory Sports Marking Analytics blog did the long division to find out. How good are colleges at taking high school talent and converting that into NBA draft picks? Some of the results will certainly surprise you. Here was their method of evaluation.
Each year, (almost) every basketball program has an incoming freshman class. The players in the class have been evaluated by several national recruiting/ranking companies (e.g. Rivals, Scout, etc. …). In theory, these evaluations provide a measure of the player's talent or quality. Each year, we also observe which players get drafted by the NBA. Thus, we can measure conversion rates over time for each college. Conversion rates may be indicative of the school's ability to coach-up talent, to identify talent, or to invest in players. These rates may also depend on the talent composition of all of the players on the team. This last factor is particularly important from a recruiting standpoint. Should players flock to places that other highly ranked players have selected? Should they look for places where they have a higher probability of getting on the court quickly? Next week we will present a statistical analysis (logistic regression) that includes multiple factors (quality of other recruits, team winning rates, tournament success, investment in the basketball program, etc. …). But for now we will just present simple statistics related to school's ability to produce output (NBA draft picks) as a function of input (quality of recruits).
They used the pool of recruits 2002-11. That's more than 12,000 players. They came up with the conversion rate by taking recruiting classes and dividing it by the "weighted recruiting talent."
These "points" are computed by weighting each recruit by the overall population average probability of being drafted for recruits at that corresponding talent level. We are using ratings data from Rivals.com. The weights for each "type" of recruit were 0.51 for each five star recruit, 0.13 for each four star, 0.03 for each three star, 0.008 for each two star, and 0.004 for each not ranked.
It's confusing, but the math adds up. For a full list of every major conference's ability, head over to the origin of the info and take a scroll. So, which schools are squeezing the most NBA success (via the draft) out of their recruiting classes? Here are the top three from each major league and the five best from outside marquee conferences.
ACC
Boston College Eagles (four picks): 3.96
Georgia Tech Yellow Jackets (seven picks): 1.55
North Carolina Tar Heels (15 picks): 1.52
Big 12
Iowa State Cyclones (six picks): 2.08
Kansas Jayhawks (14 picks): 1.49
Texas Longhorns (11 picks): 1.29
Big East
South Florida Bulls " data-canon="Florida Gators" data-type="SPORTS_OBJECT_TEAM" id="shortcode0"> (two picks): 2.49
Marquette Golden Eagles (five picks): 1.92
Connecticut Huskies (12 picks): 1.49
Big Ten
Purdue Boilermakers (four picks): 1.69
Illinois Fighting Illini (four picks): 1.32
Ohio State Buckeyes (eight picks): 1.28
Pac-12
Washington Huskies (nine picks): 2.14
Southern California Trojans (six picks): 1.77
California Golden Bears (four picks): 1.74
SEC
Vanderbilt Commodores (five picks): 1.89
Florida Gators (10 picks): 1.61
Kentucky Wildcats (17 picks): 1.48
Best of the rest
Nevada Wolf Pack (five picks): 6.42
Brigham Young Cougars (four picks): 5.70
Temple Owls (two picks): 3.33
Butler Bulldogs (two picks): 2.76
Cleveland State Vikings (one pick): 2.40
It's difficult to imagine an athletic director giving the Hall of Famer another chance

The recruiting scandal has cost Rick Pitino his job as coach of the Cardinals

Pitino's lawyer fought for his client's job Monday
These teams who have the potential to pull some upsets should they make it to the Big Danc...

Gary Parrish and Matt Norlander explain how and why UNC escaped penalty

J'Raan Brooks, a top-100 player, says he's reassessing his options