NCAA tourney observations: Jarnell Stokes playing big for Tennessee
Tennessee is playing its best basketball thanks to Jarnell Stokes, but the best individual matchup in the Sweet 16? Akil Mitchell vs. Adreian Payne
• 3 min read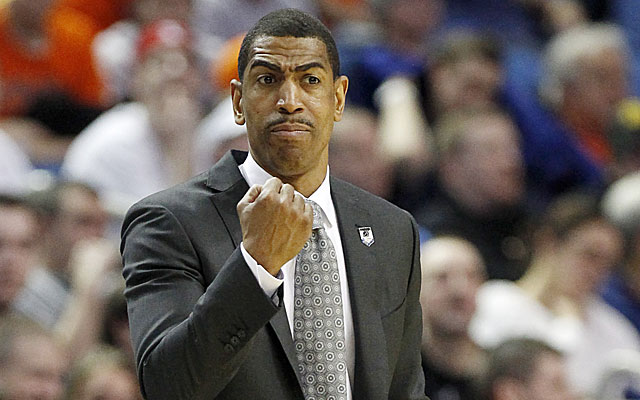 More: NCAA Tourney News | Bracket Hub | Expert Brackets
1. Jarnell Stokes is playing like the best big man in the NCAA Tournament.
It's really not close. The 6-foot-8, 260-pound Stokes has propelled Tennessee to three consecutive wins. The big man has posted three straight double-doubles and is averaging 20.3 points and 15.0 rebounds in the field of 68. An effective player in transition, Stokes can beat teams on the break or in the half court.
Michigan will need a strong effort from Jordan Morgan to contain Stokes, who has Tennessee playing at a different level over the past few weeks.
2. Akil Mitchell against Adreian Payne is one of the most intriguing matchups of the Sweet 16.
Payne (26.5 points in two NCAA Tournament games) is a lottery-type talent known by virtually everyone in college basketball because he plays for Michigan State and has been around college basketball for four consecutive seasons. Mitchell meanwhile, is still somewhat under the radar even though he has been a critical piece on a Virginia team that's won both the ACC regular-season and tournament titles.
In a game between two teams good enough to get to the Final Four and win a national title, the showdown between these two players could be one of the more unique one-on-one battles of the Sweet 16. Payne can beat you inside and out and has a "Charlie Villanueva" type feel to his game while Mitchell is a lethal defender who just brings his hard hat and helmet each and every time he takes the floor.
Whoever gets the better of this matchup will give their team a distinct advantage in their hopes of advancing to the Elite Eight and playing for a chance to go to the Final Four.
3. Kevin Ollie isn't getting enough credit for the job he's doing defensively at UConn.
When people think of Ollie as a coach, their thoughts immediately go to the offensive end of the floor and that's for good reason. The former Huskies' point guard has added some wrinkles in isolation situations for both Shabazz Napier and Ryan Boatright, and that's where Ollie's NBA pedigree has really come to the forefront.
But Ollie has also made UConn a strong defensive team just as they were under Jim Calhoun and that's never been more apparent the past few weeks. Four of the Huskies' past five opponents have shot 41 percent or worse from the field and that's one of the major reasons why UConn is playing against Iowa State later this week in the Sweet 16. 
4. Tulsa will quietly be a quality addition to the American.
One thing you always want to have during realignment is momentum and the Golden Hurricane will possess just that next season when they depart from Conference USA and join the American. Tulsa has a nationally known head coach in Danny Manning and is coming off a season in which it played in the NCAA Tournament. The Golden Hurricane will also return five of their top six scorers next season, including dynamite lead guard James Woodard (15.9 points, 5.9 rebounds).
This isn't the equivalent of Louisville joining the ACC, but the combination of Manning, Woodard and Tulsa's history make this a quality new team that will play in a league that should annually push for four to five bids to the field of 68. 
5. College basketball between March 15 and May 15 is almost just as busy to cover as the middle of the season.
How is that possible? It's simple. Between coaching changes, players transferring or leaving for the NBA Draft, the sport has become a 12-month a year fix. I've never been an advocate for immediately eligible transfers, but the dynamic they present drastically changes the way programs recruit during the late signing period. College basketball in April and May has now become what NBA free agency was like in the summer of 2010 when LeBron James was being wooed by suitor after suitor. It's nonstop.
Kentucky losing this game probably cost it a shot at earning a high NCAA Tournament seed

Freshman had 12 turnovers and 20 points; the Wildcats rattled him and kept OU on its heels

Kentucky and UNC are just behind the Blue Devils and Jayhawks
Cal's form wasn't pretty, but when it works, it works

Josh Nagel has his finger on the pulse of Purdue basketball and locked in a play for Tuesd...

Gary Parrish and Matt Norlander discuss the latest in college basketball