Obama family expected to attend Oregon State-Maryland
This game on Sunday night is now one on the radar thanks to the Obama family making yet another showing at a college hoops game.
• 1 min read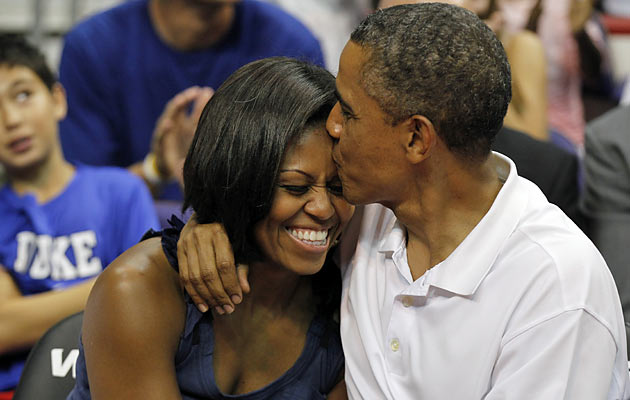 The commander in chief is a huge sports fan, putting basketball above all others. During his time as President, Barack Obama's found the time to attend a handful of college hoops games, and on Sunday he and the First Family are planning on going to another.
With his brother-in-law, Oregon State coach Craig Robinson, heading to Maryland to play the Terps, the White House has announced the Obamas plan on making an appearance. Robinson is the brother of Michelle Obama. The Beavers could use a win; they took a very bad loss to start their season last weekend.
Obama attended the NCAA tournament in 2012, showing up at the First Four in Dayton. He's also gone to a couple of Georgetown games, and even showed at a Towson game two years back, when Oregon State was in town.
Maryland put out a release to all fans, urging them to show early and pack wisely. Obviously security for the event will be at the highest alert level. The game has a 6 p.m. tip time, and doors will open earlier than normal, two hours prior to tip. The parking lots will open at 2 p.m.
Kentucky losing this game probably cost it a shot at earning a high NCAA Tournament seed

Freshman had 12 turnovers and 20 points; the Wildcats rattled him and kept OU on its heels

Kentucky and UNC are just behind the Blue Devils and Jayhawks
Cal's form wasn't pretty, but when it works, it works

Josh Nagel has his finger on the pulse of Purdue basketball and locked in a play for Tuesd...

Gary Parrish and Matt Norlander discuss the latest in college basketball