Observations: Healing Cal could be a Pac-12 player
Jon Rothstein makes his observations from the past week in college basketball, and looks ahead to the big games on this week's slate.
• 6 min read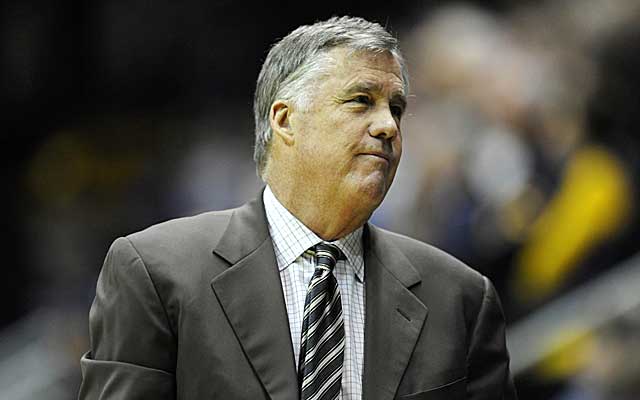 Check out below for five observations from this week in college hoops, and five games I'll be watching this weekend.
Five observations from the week...
1. Cal will be a major factor in the Pac-12 if it can ever get healthy.
The Bears have all the requisites to be right at the top of the league standings, but need to work themselves back to full strength in the next few weeks. Mike Montgomery's team won at Stanford Thursday night without Jabari Bird (ankle) and Ricky Kreklow (hand), two players who were integral parts of Cal's rotation when the season began. The Bears have a gem in veteran guard Justin Cobbs as well as a pair of seasoned big men in Richard Solomon and David Kravish. With those three and improving sophomore Tyrone Wallace (20 points vs. Stanford), the Bears have a strong core in place. Now this team just needs Bird and Kreklow back in order to compete with Arizona, Oregon, and Colorado at the top of the Pac-12.
2. Justin Jackson may be the most improved player in college basketball.
A role player last year for Cincinnati as a junior, Jackson has completely transcended his game as a senior. The 6-8 forward is averaging 11.8 points per game through 14 games for the Bearcats after tallying only 3.8 points last season. Jackson is also pulling down 7.7 rebounds per game and blocking 3.2 shots per contest. No one epitomizes Cincinnati's program more than Jackson, a warrior who sacrifices his body on each and every possession.
3. Keep an eye on Xavier in the Big East.
This team is much more than Semaj Christon. The Musketeers are vastly deeper than they were a year ago and have also improved their outside shooting. Xavier is always in the right spots defensively and have the ability to mix and match lineups, especially in the frontcourt. The Musketeers start a pair of traditional big men in Isaiah Philmore and Matt Stainbrook but also have the ability to use skilled players at the "four" in James Farr and Justin Martin. Don't sleep on this team finishing at the top of the Big East standings.
4. We've still yet to see the best of Harvard.
The Crimson are 12-1 after 13 games but are far from the team they might be in 10 weeks. Harvard still hasn't had its starting center Kenyatta Smith on the floor this season due to a foot injury and Brandyn Curry has only played in four games. When I was in Cambridge in the preseason, Tommy Amaker told me the combination of Curry and point guard Siyani Chambers had the potential to be devastating defensively in the backcourt and we've still yet to see that duo play together with regularity. Another thing to keep in mind? Last season due to a lack of depth, Harvard used 6-5 guard Laurent Rivard at power forward and regularly extended opposing defenses from the "four" spot. This year so far, the team is adjusting to using a more conventional alignment with two traditional frontcourt players. The Crimson visit Rice on Saturday (8:00 PM ET, CBS Sports Network).
5. Aaron Thomas may wind up being Florida State's best player.
Leonard Hamilton told me a few summers ago that Thomas was going to be a special player in Tallahassee and he's starting to show the ability that could make him one of the better perimeter scorers in the ACC. The 6-5 sophomore is averaging 18.8 points over his last four contests and is shooting over 50 percent from the field on the season. The Seminoles are 9-3 and open conference play at home on Saturday against Virginia.
Five games I'll be watching this weekend...
Cincinnati at Memphis, Saturday
The Bearcats looked razor sharp in a quality win over SMU on Wednesday night but the bar will be significantly raised on the road against the Tigers. Memphis has four veteran guards and the type of backcourt experience that can handle Cincinnati's relentless full-court pressure. A new year brings new conferences and these two old Conference USA rivals should definitely be two of the top teams in the AAC for a long time to come.
St. John's at Georgetown, Saturday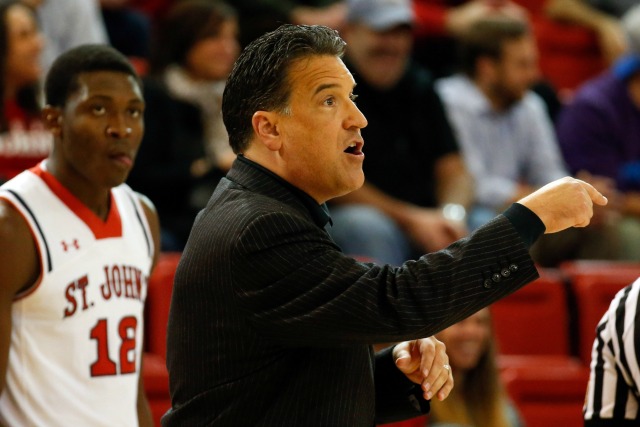 The schedule makers didn't do the Red Storm any favors. St. John's lost its Big East opener on Tuesday at Xavier and has to travel home to play Villanova next week after facing the Hoyas this weekend in DC. Georgetown's backcourt of Markel Starks and D'Vauntes Smith-Rivera is as good a perimeter tandem as you're going to find, but who else can score the ball for this team? St. John's has more weapons than the Hoyas but I'm still not sure if that means they're good enough to beat them on their home floor.
Michigan State at Indiana, Saturday, 2 PM ET (CBS)
This is life in the Big Ten. Tom Crean's young Hoosiers played a terrific game at Illinois in their league opener before falling in overtime and now they return to Bloomington to face a Spartans team that's fully loaded. Michigan State is an incredibly unselfish team and a unit that passes the ball at an extremely high level. Indiana has an improved Yogi Ferrell at point guard and a gem of a freshman in big man Noah Vonleh, but that doesn't mean it is good enough to beat a team like the Spartans. Keep an eye on Michigan State forward Branden Dawson, who has quietly been terrific for Tom Izzo's team. The active forward has grabbed a total of 40 rebounds in his last four games.
Oklahoma State at Kansas State, Saturday
It wasn't a good week for the Cowboys. Oklahoma State lost its starting big man Michael Cobbins for the season with an Achilles' injury and freshman point guard Stevie Clark was arrested and charged with marijuana possession. The Big 12 is much deeper than people initially thought and Kansas State is a prime example of why. The Wildcats struggled early out of the gate but have really turned things around over the past few weeks and are starting to buy into Bruce Weber's message. Kansas State isn't flashy but has several proud veterans -- Will Spradling, Shane Southwell, and Thomas Gipson -- that will keep it beyond competitive. The future for the Wildcats -- freshman guards Jevon Thomas and Marcus Foster -- is also bright. This is a dangerous conference opener for Travis Ford's team.
San Diego State at Kansas, Sunday, 4:30 PM ET (CBS)
Length meets length. Bill Self and Kansas will get a look at one of the nation's elite defensive teams when they host the Aztecs at Phog Allen Fieldhouse. San Diego State is one of the longest teams in college basketball and regularly puts four players on the floor between 6-5 and 6-8. Two other things about Steve Fisher's team? They have a veteran point guard (Xavier Thames) and a veteran big man (Josh Davis) that will test the Jayhawks' youth. Kansas is a team that looks like it's getting better at the right time prior to the Big 12, but this game will be a quality final tune-up before conference play officially gets under way. Keep an eye on the potential matchup between the Jayhawks' Andrew Wiggins and San Diego State's Winston Shepard, two elite, long athletes who can each cover a lot of space.
Former Vegas bookmaker Micah Roberts is 12-7 on games involving Gonzaga or BYU

Josh Nagel has his finger on the pulse of West Virginia basketball and released a pick for...

The FBI investigation took another high-profile twist
The Zags are ranked No. 9 in the CBS Sports Top 25 (and 1)

Davis is averaging 8.8 points and 2.4 rebounds per game this season

CBS Sports reached out to coaches across the country to get their reaction to Friday's huge...