Observations: Why is no one talking about Villanova?
Jon Rothstein discusses Villanova's place in the national title race, also looking ahead to the big Syracuse/Virginia matchup on Saturday.
• 7 min read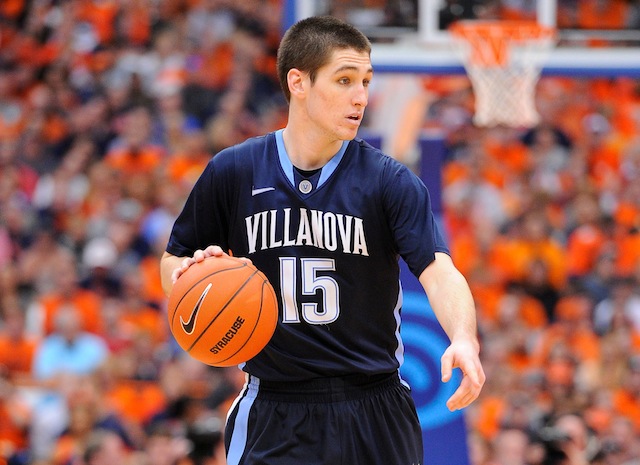 Bracketology: Updated projections | Bubble Watch | Team vs. team comparison
Check out below for five observations from the week and five games I'll be watching this weekend.
Five observations from the week...
1. Villanova is a forgotten team nationally
Most 25-3 teams are regularly talked about among the best in college basketball. But the Wildcats are being overlooked and somewhat forgotten. Villanova has only lost to Syracuse and Creighton, but for some reason this group has been regularly left out of the discussion when many are discussing the best teams in the sport. Jay Wright's squad is experienced, balanced, and has the best chemistry that the Wildcats have enjoyed since they went to the Final Four in 2009. Villanova hasn't had as many in-conference national showcases as past years because of the reconfiguration of the Big East, but that doesn't mean this team isn't a viable threat to play deep in the NCAA Tournament. The Wildcats look primed to be a two-seed when the brackets come out two weeks from Sunday and should be in position to play deep into the field.
2. Arizona is back to being the team we saw during the first two and a half months of the season
The Wildcats needed some time to adjust after they lost Brandon Ashley for the season with a broken foot, but they're back to being a dominant basketball team. Sean Miller's squad won its last two games over Colorado and Cal by an average of 27.5 points. That's pretty impressive, considering both the Bufflaoes and Bears are expected to be playing in the NCAA Tournament. Arizona has reconfigured its rotation and has really hit its stride since it moved Gabe York into the starting lineup and Rondae Hollis-Jefferson to the sixth man spot. The Wildcats still have all the requisites to get to Dallas and with the way they're playing, it's easy to see why.
3. John Beilein should be Big Ten Coach of the Year
Michigan lost two starting guards from last season's team that lost in the national title game to Louisville in Trey Burke and Tim Hardaway Jr. and also lost its starting big man in Mitch McGary due to a back injury. Not to worry, Beilein has rallied the Wolverines and now has them in position to win the Big Ten regular season title. One of college basketball's elite tacticians, Beilein has always put his players in positions on the floor to be successful and has done an incredible job developing both Nik Stauskas and Caris LeVert, who have both taken massive jumps in their sophomore seasons. Michigan is currently 20-7 overall and in sole possession of first place in the Big Ten with a 12-3 conference record. That's pretty remarkable considering what this team lost from last season.
4. Marcus Paige has become one of the best guards in the country
We all knew Paige had solidified himself as one of the most improved players in college basketball, but lately he's taken his status to a different level. The southpaw scored 35 points and hit the game-winning layup at the end of overtime in Wednesday night's victory at North Carolina State and has regularly made big shots this season when the Tar Heels have needed them. Roy Williams told me last week that a year ago he anticipated he was going to have Paige, Reggie Bullock, and P.J. Hairston on North Carolina's perimeter. Now, Paige is the only member of that triumvirate still in Chapel Hill. He doesn't have an all-conference type running mate on the perimeter to help alleviate the offensive burden he now has on a nightly basis. This is his show, and he's certainly starring in it. Paige has become the Tar Heels' alpha dog and is averaging an impressive 17.5 points this season.
5. Christian Wood could average a double-double next season for UNLV if he plays just 25 minutes per game
Blessed with physical gifts from the heavens, the 6-foot-10 freshman might have the perfect basketball body. Armed with a great feel and terrific length, the game comes easily to Wood and that's been quite obvious in the Runnin Rebels' last three contests. During that span, Wood has averaged 8.0 points and 6.7 rebounds in 18.6 minutes. If Wood plays around 25 minutes per game next season, he'll easily tally a double-double on a regular basis. It will be interesting to see how Dave Rice manages Wood's role a year from now, when he's playing next to starters Roscoe Smith and Khem Birch along with incoming freshmen Dwayne Morgan and Goodluck Okonoboh.
Five games I'll be watching this weekend...
Cincinnati at UConn (Saturday, Noon ET)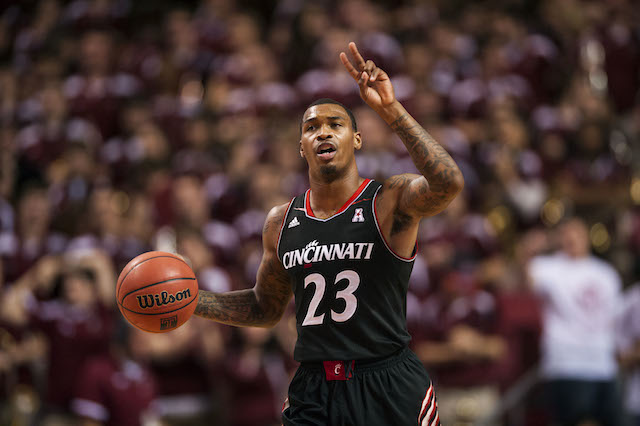 The Bearcats have had to sit and wait for an entire week after suffering a bitter defeat to Louisville last Saturday at Fifth Third Arena. Mick Cronin's squad had a legitimate chance to effectively wrap up the American regular season title with a win over the Cardinals but after falling short by a single point, they'll now get back to work against the Huskies. Cincinnati is still playing for a high seed in the NCAA Tournament and earning a road win against the Huskies will certainly help that cause. The key for the Bearcats in this game? Pick-and-roll defense. UConn has trouble generating offense if they can't effectively run pick-and-rolls with Shabazz Napier because they don't have a pure back-to-the-basket scorer. If Cincinnati can be on point with its defensive rotations, it will have an excellent chance to pick up a marquee road victory.
Saint Louis at VCU (Saturday, 4 PM ET)
Are the Billikens good enough to beat the Rams for the fourth time in two seasons? Possibly, if they can shake off some of the shock from Thursday night's home loss vs. Duquesne. Saint Louis is poised, physical, and experienced, but has never had to deal with playing the VCU on its home floor. The Rams have quietly built one of the best home court advantages in college basketball since Shaka Smart arrived in 2009, and that will be likely be a major factor in this game. If the Billikens aren't phased by the environment they endure in this game, they won't be phased by anything.
Syracuse at Virginia (Saturday, 4 PM ET)
An early word on this one -- it's going to be ugly. If you like offense, turn away. If you like fast-paced action, turn away. Tony Bennett has built a team that's elite defensively and sound on offense while Syracuse has thrived this season by winning close games played in the 50's and 60's. The Cavaliers are currently in first place in the ACC with a 15-1 league record and can all but wrap up a regular season title with a win over the Orange. The question is, does Virginia have enough offensive weapons to score regularly against Syracuse's 2-3 zone? Keep an eye on versatile wing Justin Anderson, an excellent passer who could play a big role at the high post when the Cavaliers attack the Orange defense.
Creighton at Xavier (Saturday, 5 PM ET)
History has proven you can't guard the Bluejays with traditional big men, because they stretch you from the perimeter with Doug McDermott and Ethan Wragge. Why is that so important in this game? The Musketeers start two traditional big men in Isaiah Philmore and Matt Stainbrook and that duo really struggled defensively the first time these two teams played earlier this season. Xavier appears to be on the right side of the NCAA Tournament bubble after Tuesday's road win over St. John's, but a win over a program like Creighton would certainly enhance its overall resume. Look for Chris Mack to potentially expand the minutes of freshman forward Jalen Reynolds in hopes of enhancing his team's defensive versatility up front. The 6-9 Reynolds had his best game of the season Tuesday against the Red Storm, tallying 17 points and 16 rebounds in 29 minutes of work.
Kansas at Oklahoma State (Saturday, 9 PM ET)
If Marcus Smart wants to ensure his team plays in the 2014 NCAA Tournament, this is the game the Cowboys need to win. Oklahoma State has beaten both Texas Tech and TCU since Smart has returned from suspension, but the weight class gets seriously raised against the Jayhawks. Kansas clinched its 10th straight Big 12 championship this week and has all the requisites to get to the Final Four and win a national title. I fully expect Oklahoma State to play an inspired game on Saturday night, but I'm just not sure if that will be enough to help stop the Jayhawks' interior duo of Perry Ellis and Joel Embiid on the backboards.
Oklahoma and Arkansas are new additions to Sunday's Top 25 (and one)

Gary Parrish and Matt Norlander discuss a wild Saturday of college basketball

Ball left the program earlier this month and has since signed with a Lithuania professional...
Sooners beat third-ranked Shockers while Florida and FSU lost in upset fashion to unranked...

The Hoosiers grow up before our eyes, and Miller has his first signature victory as Indiana...

Trae Young, a freshman and the nation's top player, has a 21-point first half at Wichita S...