Picking Perfection: Tips for chasing that billion-dollar bracket
You're not going to win a billion dollars with a perfect bracket. But you might as well give it your best effort, right?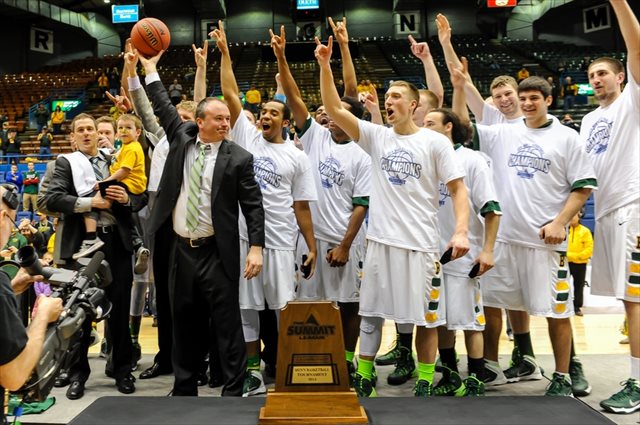 PLAY: Bracket Manager | Bracket Challenge | Round-by- Round | Experts Challenge
First, a disclaimer: the 11 CBSSports.com college hoops experts whose brackets you can see here have forgotten more about basketball than yours truly -- a college football writer by trade -- has ever known. They have kicked yours truly's ass in the CBSSports.com office pool multiple years running. If your goal is to win your office pool -- and your office doesn't include participants numbering in the six digits -- their advice should be followed far more closely than the advice offered here.
But if you've heard about Warren Buffett's little March Madness challenge (and we know there's a decent chance you have), your goal in 2014 maybe isn't so much to outpick Bob in Accounts Payable anymore as it is never working another day in your life. Sure, the odds of picking a perfect bracket are a completely impossible one-in-umpteen gazillion. Yes, you know you could have just-this-side-of-infinite monkeys give up their typewriting gig to fill out a just-this-side-of-infinite number of brackets just for you and still not even come close. But it's a billion dollars. You have to try, right?
Besides, if you're going to enter any Internet-based pool alongside thousands upon thousands of other entrants -- like, say, to pick an example at random, the 2014 CBSSports.com Bracket Challenge -- your odds of actual, glorious victory aren't going to be helped by filling out the same chalktastic bracket thousands upon thousands of other entrants already have.
Which brings us back to our CBSSports.com experts. With five different champions and a total of 12 different Final Four teams among their 11 brackets, they're a far cry from "chalktastic," particularly in the later rounds. But in the Rounds of 64 and 32 especially, they're collectively a bit on the conservative side if you're aiming for perfection. Barring the 2014 edition offering the most predictable results in the 64-team tournament's 30-season history, you're going to have to be a shade more adventurous to even think about that solid-gold Segway you've been thinking about.
But how adventurous? Looking back at the previous 29 editions of the tournament's modern (i.e. 64-team) era, here's some suggestions at chasing Buffett's billion:
Pick at least one team seeded 13 or lower to advance to the Round of 32. Only four times in those 29 years (14 percent) has every team on the 1-through-4 seed lines escaped the Round of 64, and these upsets are trending towards more likely rather than less. Since a whiff in 2004 that capped a three-tourney stretch with just two such upsets (and none on the 14 and 15 lines), over the past nine years 16 "protected" seeds have gone down in the Round of 64, an average of 1.8 a tournament.
Thanks to the rash of upsets in the 2014 conference tournament season, though, this year's 13-, 14- and 15-seed lines appear to be on the watered-down side. Add in the unusual strength on the 4 line thanks to Louisville's underseeding and Michigan State's injury woes, and you could argue that if there was a tournament where passing on an upset of this magnitude was the better play for perfection, 2014's would be it. None of our experts were so bold, in any case.
But among Tulsa, New Mexico State, North Carolina Central, Mercer, Western Michigan and maybe even American, there's enough candidates that siding with the 86 percent chance of an upset argued by the track record over the 14 percent chance for no upset still seems smarter. Also: it's more fun that way, of course.
Yes, pick at least one 12 seed -- and one 11 seed -- to advance to the Round of 32. And probably an extra 11 or 12 on top of that. The success of 12 seeds has been well-documented, but it's worth repeating: they've only been shut out of the Round of 32 twice in the past 25 tournaments. But the somewhat overlooked 11 seeds have nearly as strong a track record over the past decade-plus -- since 2001 they've averaged 1.5 wins per tournament, not too far off the 12 seeds' 1.8 -- and have themselves only been shut out three times since 1992.
But the way the tournament has trended, just picking one 12 and one 11 to win probably won't cut it where perfection is concerned. The all-time average for annual victories across both seed lines is already roughly three (2.76 wins per tournament, to be precise), but since 2006 that number has ballooned to 3.5 wins per tournament, with seven of the eight wins notched by 11 and 12 seeds the past two tournaments belonging to power conference teams. Every 11 and 12 has to be considered -- we see you, Harvard -- but unless we see a substantial regression in 2014, the likes of Nebraska, Providence, and the First Four winners have to be really considered.
Pick at least five protected seeds to be eliminated before the Sweet 16. This is where our experts could really stand to be more aggressive if they want a shot at the billion: none of the 11 pick more than four teams on the 1-through-4 lines to lose on the first weekend. But no fewer than five protected seeds have gone out by that stage in 25 of the 29 modern tournaments, and 20 of the past 22. (Resident bracketologist Jerry Palm picked only one such team to be eliminated before the Sweet 16, which would break the current record for first-weekend chalk set in 2009, when only two protected seeds failed to make the second weekend.)
Recent history suggests that the best strategy for first-weekend perfection is to choose either five or six protected seeds to go down; 8 of the past 13 tournaments have hit exactly on one of those two numbers. In other words, if you're shooting for the billion and haven't taken a closer look at second-round upsets like UConn over Villanova, or Ohio State over Syracuse, or Baylor over Creighton, or Kentucky over Wichita State -- to name three championed by at least one of our experts -- now's the time.
Pick at least one double-digit seed to make the Sweet 16. Six of our experts did so, with Nebraska, Dayton, Arizona State, the Tennessee/Iowa winner, and --  thanks to Gregg Doyel -- North Dakota State all making the second weekend according to at least one expert. These are the right calls in billion-dollar bracket terms -- only twice in the 64-team era has the Sweet 16 been entirely devoid of teams seeded 10th or lower. Perfection-chasers shouldn't be afraid of picking a mid-major to pull the trick, either; if we define "Cinderella" as a team outside the power conferences that advances to the Sweet 16 from a double-digit seed, she's made the ball 79 percent of the time (23 of 29 tourneys).
Again, the lack of strong regular-season champions from the one-bid conference ranks means viable Cinderella candidates are rarer in 2014 than most years, so it might be prudent to look first at power-conference upstarts like the Cornhuskers or Sun Devils. But if your bracket buys in with Doyel's Bison or takes a flyer on Dayton, that could very well work, too.
Pick at least one non-protected seed to advance to the Elite Eight. Only five of our experts did so -- with choices including New Mexico, Baylor and (thanks to Pete Gillen) the Iowa-Tennessee winner -- but there's an excellent chance that going 63-for-63 will require finding at least one 5-seed-or-below Elite Eight crasher; only 3 tournaments out of the 29 haven't had one. (Two of those three have occurred within the past seven years, however, for whatever that's worth.) If the Lobos or Bears or Vols/Hawkeyes don't strike your billion-dollar fancy, best to let UConn or Ohio State or VCU strike it instead.
(Something that's also worth noting even for more conservative pickers: no Elite Eight ever has been made up exclusively of 1 and 2 seeds. That's not likely to be an issue in a year when a pair of 4 seeds are the consensus picks to make the Final Four, but it might be a handy mental note to tuck away down the road.)
Pick no more than two top seeds -- or fewer than one -- to make the Final Four. Pretty simple: only four times has the Final Four featured three or more 1 seeds, and only twice has it featured none -- meaning 79 percent of the time, perfection has meant picking one or two. With the Spartans and Cardinals generally considered safer bets than the one seeds in their region, it's no surprise that 10 of our 11 experts are already following this rule. (The exception is Matt Norlander, who's calling for the third-ever 1-seed-free Final Four -- albeit the third since 2006).
It might be worth adding that the personal recommendation here is to shy away from the budding consensus of a Florida-Arizona-Michigan State-Louisville Final Four. For one thing, even if that turns out to be the actual Final Four, that so many other entrants will have made the same choices means your chances of winning the CBSSports.com Bracket Challenge won't be dramatically improved (even if your percentile ranking will, yes, be nice and shiny and boast-worthy). For another, a quick scan of the past 20 years of Final Fours -- featuring the likes of 5-seed Mississippi State, 3-seed Utah, 8-seed Wisconsin, 4-seed LSU, to say nothing of the Butlers, George Masons, and VCUs -- shows that a consensus Final Four made up of nothing but established hoops powers is less likely than the alternative.
And lastly: pick something crazy. The beauty of the NCAA Tournament is that with the exception of chalk-filled snooze-fests like the 2007 or 2009 tourneys, something virtually always happens that's never happened before. A 15-seed from the Atlantic Sun makes the Sweet 16, say. Two No. 8 seeds make the same Final Four. An 11-seed from the Colonial beats Michigan State (!) and North Carolina (!!) on the way to the Elite Eight, where it beats top-seeded and heavy championship favorite UConn (!!!!!). Or going the other way: all four No. 1 seeds make the Final Four, or the top 12 seeds all advancing to the Sweet 16. Those things have happened, too. And if you want to make any serious effort towards picking a perfect bracket, you'll have to make an attempt at seeing something that crazy coming.
Of course, there's no real reason to make that effort. You're not going to win the billion. I'm not going to win the billion. One more time: picking a "black swan"-type event like Florida Gulf Coast winning two games just isn't smart in a 10-buck pool among the 34 other entrants in your sorority house or bowling league.
But it is smart if you want that ruby-encrusted coffeemaker you've always dreamed of. And more importantly: it's smart if you're trying to have some fun with the Buffett pool. And as much fun as a billion bleeping dollars would be, isn't that fun the point in the first place?
Want more bracket advice and thoughts on the Buffett challenge? Check out the Eye on College Basketball posts written by Brad Null of BracketVoodoo. 
Once again, AP voters are punishing teams for losing games to higher-ranked teams

Villanova is No. 1 followed by Michigan State and Duke, while Wichita State falls to No. 1...

Auriemma looks to capture his 1,000th win at the helm of UConn's program
Oklahoma joins the Top 25 and is No. 17 after taking down Wichita State on the road

The Tar Heels, No. 4 in the CBS Sports Top 25 (and one), are 10-1 after beating Tennessee.

Oklahoma and Arkansas are new additions to Sunday's Top 25 (and one)