Poppin' Bubbles: Stanford boosts resume, others suffer bad Ls
Several teams can make a move toward the NCAA tournament on Saturday.
• 11 min read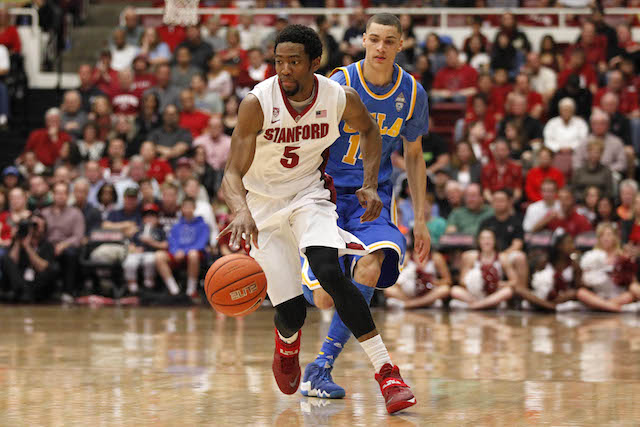 Welcome to the best day of the college basketball season. While there are four games between top-25 games, and several other marquee battles, there will also be plenty of attention paid to bubble teams. And we have a deep slate of games that will impact the teams near the cutline of the NCAA tournament.
Winners
Stanford: The Cardinal are the big bubble winner of the day so far. They had won four of five and eight of 11 heading into the weekend, moving into the 9 or 10-seed range in most projected brackets. But beating UCLA on Saturday was huge; it gives them a marquee victory and also gives them some room for error going forward. They have five top-50 wins, no sub-100 losses, and good enough computer numbers. A road trip to Arizona and Arizona State is up next, and a split might be enough to lock up a bid.
Georgetown: This was a game the Hoyas needed to get back on the right track. After losing at St. John's and Seton Hall, they knocked off Xavier in a bubble battle -- and did it in convincing fashion. John Thompson III's crew is squarely on the cutline for the tournament, and the road doesn't get any easier going forward. The final three games of the regular season are at Marquette, home vs. Creighton, at Villanova. They will need a marquee win in one of those last two contests. The RPI numbers aren't great, but wins over Michigan State, VCU and Kansas State -- plus Big East bubblers Xavier, St. John's and Providence -- helps. 
Oklahoma State: Welcome back, Marcus Smart. The future lottery pick came back from his three-game suspension and helped the Cowboys end their seven-game losing streak with a big performance. Beating Texas Tech won't get Oklahoma State into the NCAA tournament, but it does get the Cowboys some momentum heading into the final four games. Monday's trip to TCU needs to be another easy win and confidence-builder. Kansas, Kansas State and Iowa State finish the season for the Cowboys. Oklahoma State is just 3-9 against the top 50, but it will be interesting to see how the committee treats Smart's suspension.
Saint Joseph's: Phil Martelli and the Hawks continue to pick up wins, taking down Fordham at home for their fourth victory in a row. They are now 9-3 in the league, although the resume does have holes. They have two top-50 wins, over Massachusetts and VCU, but the best non-league win came at Boston University -- and that's the only top-100 non-league win for Saint Joseph's. The RPI is solid, though. Things will move in one direction or the other in the next few weeks, as the Hawks host Dayton and then travel to St. Bonaventure and George Washington.
Baylor: The Bears are certainly in the mix, after going to Morgantown and beating potential bubbler West Virginia by 13. They have won four games in a row, including victories over Kansas State, Oklahoma State and now West Virginia. The computer numbers are very good, including a top-10 strength of schedule. They have five top-50 victories, and there are still chances to add to it. Baylor travels to Texas this week, and then host Texas Tech and Iowa State, before ending the season at Kansas State. 
Richmond: Losing at home to George Washington earlier this week was tough, but the Spiders bounced back with a victory over La Salle -- keeping them in the hunt for an at-large bid. The resume is decent, with a top-50 RPI and SOS, plus wins over Massachusetts and Saint Joseph's. However, Richmond is just 2-6 against the top 50, and the best non-conference wins are over Belmont and Delaware. Moreover, the committee will judge them based on how they play without leading scorer Cedrick Lindsay, who is out for the season with an injury. They are 4-1 without him so far.
BYU: The Cougars followed up their big win over Gonzaga without a letdown, taking care of business against Portland at home. Next up is the season finale at San Diego, another must-win for Dave Rose's crew. The computer numbers are very good for BYU, including a top-10 non-conference SOS. They are 7-6 against the top 100, including wins over Gonzaga, Texas and Stanford. There are also four sub-100 defeats, though. They need to win out until the WCC title game and then hope for the best.
Dayton: The Flyers saved their season by avoiding a bad loss to Duquesne, coming back to get a victory. That's now six wins in a row for Archie Miller's team, and Dayton is in the mix heading into a brutal final four games. Here is the Flyers' upcoming schedule: at Saint Joseph's, vs. Massachusetts, at Saint Louis, vs. Richmond. They need to go at least 2-2, and then do damage in the conference tournament. There are certainly opportunities for impressive wins, adding to a group that already includes Gonzaga, George Washington and California. 
Arkansas: The Razorbacks were an easy target for most of the past couple of seasons, as the only team they seemed to be able to beat on the road was Auburn. However, after beating Mississippi State on Saturday, Mike Anderson's troops have won two of their last three road games -- and five of their last six games overall. They have played themselves back into the discussion after a 2-6 SEC start. The computer numbers are thoroughly unimpressive, but they do have wins over Kentucky, Minnesota and SMU. They trip to Rupp Arena on Thursday, and another win over Kentucky would be huge. 
Boise State: The Broncos went from likely falling off the bubble to staying in the mix when UNLV's Deville Smith saw his winning pull-up jumper waved off in overtime. That's three wins in a row for Boise, including a win over New Mexico. The big question is whether they can keep it going, especially with three of the Broncos' final four games on the road. I don't see them getting a bid, as there are simply very few good wins on the resume. Aside from the New Mexico win, the only other top-100 is over Utah (and maybe UNLV). Moreover, there are no more opportunities for great wins until the conference tourney.  
Southern Miss: This one will get interesting if the Golden Eagles run the table until the conference tournament title game before losing. Beating UTEP on Saturday moves them to 21-5 against D-I competition this season -- but it's mostly an empty profile. The best win is over North Dakota State, and that's their only top-80 victory. However, the RPI is good (the SOS is not), and a Southern Miss team with a top 40 RPI and 26 or 27 wins on Selection Sunday could be interesting. Right now, I don't see it happening. 
Clemson: The Tigers aren't really on the bubble right now, but a win at Georgia Tech moves them to 8-6 in the ACC. If they keep stockpiling wins and end the conference season at 12-6 (obviously not a lock, with a game vs. Pittsburgh to end the season), then we can really talk about them. The computer numbers are bad, but the Duke wins helps when it comes to marquee wins. They need more quality victories.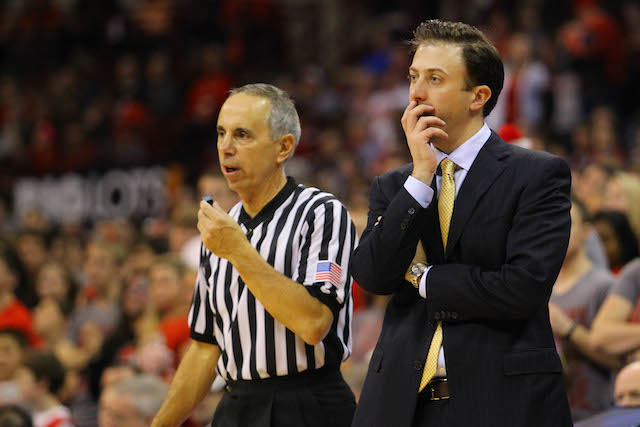 Losers
St. John's: The Red Storm suffered a heartbreaking loss at Villanova, only their second loss in the last 11 games -- at Creighton and at Villanova, by three points apiece. A win over the Wildcats would have put St. John's in very good bubble position, but now the Storm still only have one impressive win (over Creighton). This sets up a huge bubble game on Tuesday, when Xavier comes to town. Neither team can really afford a loss. St. John's has been playing like a tournament team, but it needs a resume to match.
LSU: The Tigers had lost three of five, but seemed on the verge of getting a huge road win at Kentucky and throwing themselves right back into the at-large mix. However, the Wildcats made some late plays in overtime to eke out a win -- and LSU is now in trouble. The Tigers are certainly talented enough to be an NCAA tournament team, but the bubble profile doesn't really reflect that. They have three top-50 wins over Kentucky, Missouri and Saint Joseph's, but they also have three sub-100 losses and are just 5-7 against the top 100. They face Texas A&M and Florida this week -- beating the Gators in Gainesville might be necessary.
Missouri: While the idea of a two-bid SEC has always been there, it never seemed all that possible until after this weekend. Missouri was the team best positioned to get a third bid, but the Tigers lost at Alabama on Saturday. When looking at their resume, it's solid but not worthy of a lock. The Tigers have beaten UCLA, but that's the only truly noteworthy victory on the ledger. They're 8-7 against the top 100, and the loss to the Crimson Tide was their first sub-100 defeat. The loss snaps a three-game winning streak, but Missouri needs to bounce back. The Tigers travel to Georgia before returning home to face Mississippi State and Texas A&M.
Minnesota: For the first half, it looked like the Golden Gophers were primed to notch a marquee win to solidify their at-large hopes -- and then the second half started. Minnesota was run out of the gym by Ohio State after halftime, and now the Gophers are in trouble. They have lost two in a row and six of their last eight games to drop to 6-9 in the Big Ten. They have a top-10 SOS, but the holes in the resume are starting to become more noticeable. Minnesota has wins over Wisconsin and Ohio State, but it is just 4-9 against the top 100 overall. Up next are games against Iowa and Michigan; the Gophers need at least one of them.
Xavier: The Musketeers were a small step ahead of the rest of the Big East bubble teams, but a blowout loss at Georgetown brings them back to the pack. They are just 3-5 in their last eight games, and need to start boosting the resume. The road trip to St. John's on Tuesday is huge for both teams, and then they host Creighton next weekend. Getting a split is necessary to stay in good shape. There's a win over Cincinnati on the resume, but outside of that, the Musketeers have mostly beaten bubble teams. Like Georgetown, beating Creighton or Villanova down the stretch would be huge.
Tennessee: Not a good loss for the Volunteers, which dropped to 1-3 in its last four games with an overtime loss at Texas A&M. Tennessee is supposed to be one of the teams that steps up down the stretch and ensures the SEC gets three or four bids, but the Vols are struggling. The computer numbers are just OK, with a solid SOS -- but they are just 1-5 against the top 50. Tennessee needs more quality wins, but it first needs to avoid losses. Mississippi State, Vanderbilt and Auburn are up next; I'm not sure the Vols can lose any of those games. Missouri awaits in the season finale. 
George Washington: The Colonials could have essentially locked up a bid on Saturday night at Saint Louis, but the Billikens hung on down the stretch after initially blowing a 14-point second-half lead. Still, GW is fine going forward. They have a marquee win over Creighton, a 9-7 record against the top 100, and zero sub-100 losses. The RPI is solid. They could eliminate any doubt by winning their final three games of the regular season: home against George Mason, home against Saint Joseph's, at Fordham. 
Colorado: The Buffaloes were run off the court by Arizona on Saturday night, not showing much competitiveness aside from one run in the middle of the first half. They have still won five of their last seven, but they have to solidify the resume. Fortunately, they have chances; unfortunately, they all come on the road. Colorado's final three are at Utah, at Stanford, and at California. The Buffs obviously can't be shut out down the stretch. The computer numbers are very good, and the win over Kansas is a nice boost. How the committee judges the team without Spencer Dinwiddie is the key.
Gonzaga: And this is what we warned you about on Thursday after the Bulldogs' loss to BYU: a couple more slip-ups and the Zags are in danger. Well, Gonzaga lost at San Diego on Saturday night and is now in more trouble than most people would have expected. And it's not over yet, as the Zags still have road games at Pacific and Saint Mary's before the conference tournament. Another regular-season loss and the Bulldogs might need to win the automatic bid. The resume just isn't that great. The only top 50 win is over BYU, and they now have two sub-100 losses. This one could continue to get interesting. 
West Virginia: The Mountaineers made a nice push to get to the bubble, but they have now lost three of their last four to drop to 15-12 overall and 7-7 in the Big 12. Losing to Baylor at home on Saturday was disappointing, as it was the type of game that could move West Virginia in the Big 12 bubble pecking order. They travel to Iowa State this week, before finishing with TCU, Oklahoma and Kansas. West Virginia does have four top-50 wins, but the overall record won't be pretty.
Ole Miss: If you want to watch Marshall Henderson, you'll likely have to do it in the NIT. The Rebels lost at home to Florida on Saturday, their fourth loss in a row, to drop to 16-11 overall and 7-7 in the SEC. They are just 2-6 since a hot start in conference play. There just isn't enough substance to the resume, with the best win coming over Missouri and a 1-6 record against the top 50. The computer numbers are also poor. 
Indiana State: The Sycamores were a borderline bubble team at best, and now they're probably off here for good after losing at Missouri State. They have one top-100 win, over Belmont, three sub-100 losses, and bad SOS numbers. The Missouri Valley is a one-bid league unless Wichita State loses in the conference tournament.
Calipari threw major shade at Duke and the coaching staff's recruiting pitch

Brown is the No. 2 center in the Class of 2018 and a big get for the Bruins

The Sooners are on a two-game losing streak but still rising on one AP ballot
Vegas legend Kenny White has nailed 3 straight UNC picks and just made a play for Monday's...

Josh Nagel has almost two decades of handicapping experience and locked in a play for Monday's...

The Wildcats stumbled to an 0-2 record this week and fell out of the top 25