Poppin' Bubbles: VCU & Boise impress, but bad losses rule the day
The regular season ends for some leagues this weekend, but the bubble is heating up more than ever.
• 12 min read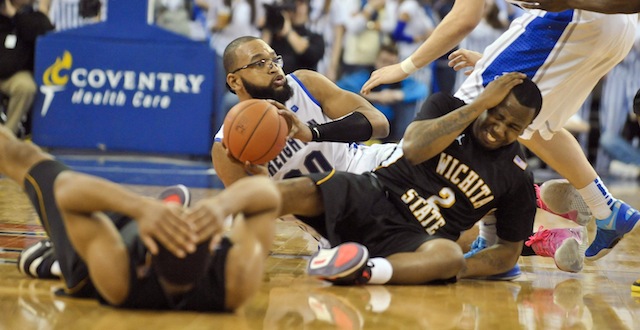 The first Saturday of March means it's a monster day for bubble implications. With the final few spots of the field seemingly rotating on a daily basis, there is plenty up for grabs for the NCAA tournament. Several teams are looking to solidify their at-large standing, while others are looking to stay in the mix. In the past week, we've seen some bad losses and marquee wins -- what will Saturday bring?
Winners
VCU: The Rams were only one game back of Saint Louis in the Atlantic 10 standings heading into the day, but their at-large future wasn't secure. After throttling Butler on Saturday, though, VCU is heading back to the NCAA tournament. They now have three top-50 wins -- Memphis, Belmont and Butler -- and a 9-6 record against the top 100. Moreover, they have no sub-100 losses and are 9-4 away from home. Ticket = punched.
Oklahoma: After their loss to Texas earlier in the week, many people looked more closely at the Sooners' profile and realized it just wasn't that great. Well, Oklahoma sent a message on Saturday, dominating fellow bubble dweller Iowa State. The Sooners are now clearly fourth in the conference pecking order, which could bode well for Selection Sunday. Wins over Kansas and Oklahoma State are solid.
Creighton: The Bluejays are going to be in decent shape now, after beating Wichita State by double digits in the season finale. The victory gives Creighton the Missouri Valley championship and the top seed in the conference tournament. Moreover, it gives them a split with Wichita State in the regular season -- adding to quality wins over Wisconsin, Akron and at California. There are two bad losses, but they are also 8-5 against the top 100. One win in the tourney might clinch it. 
California: The Golden Bears continue to roll, dominating Colorado for their seventh consecutive win to move to 12-5 in the Pac-12 and 20-9 this season. With the victory, California has now defeated Oregon twice, Arizona, UCLA and Colorado -- all in the past 30 days. They are playing as well as any bubble team in the country and should start to feel pretty comfortable about their at-large profile. They are 5-5 against the top 50, and a win over Stanford in the season finale could wrap things up. 
Memphis: Despite their mid-week loss to Xavier, the Tigers were in pretty good shape heading into the weekend. But they did need a bounceback win against UCF, and that's exactly what they got. The win clinched another Conference USA title for Memphis, and also probably makes them slightly less nervous down the stretch. They close at UTEP and home against UAB -- Memphis is fine barring two losses.
Cincinnati: The Bearcats badly needed to break out of their slump, a stretch that included three straight losses and five defeats in their last six games. It wasn't easy, but they knocked off Connecticut to get back on the right track. But that might not last long, as next up is a trip to Louisville. However, if Cincinnati loses that one, a win over South Florida in the season finale and one conference tourney win should be enough. They have wins over Marquette, Pittsburgh and Oregon, though.
Temple: Beating Rhode Island won't exactly boost the resume, but it certainly doesn't hurt, as the Owls have now won five in a row. They close up shop at Fordham and then home against VCU. Beating Fordham would make the Owls feel pretty comfortable about an at-large bid, although a season-ending win against VCU could lock up a bid. The computer numbers are OK, and there are also wins over Syracuse, Saint Louis and fellow bubble teams La Salle, Villanova and Massachusetts. 
La Salle: The Explorers are still in decent shape in terms of the bubble after crushing Duquesne, moving to 10-4 in the Atlantic 10 with wins in six of their last seven games. Taking care of business against George Washington this week would set things up pretty nicely for a free shot at Saint Louis. A win over the Billikens would lock up a bid, while a loss just means La Salle needs a win in the conference tourney. The week during which they beat Butler and VCU still carries the profile.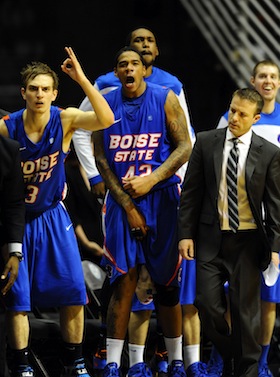 Boise is playing itself into the tournament. (USATSI)
Boise State: The Broncos are really beginning to play themselves into the tournament, winning their fourth game in a row on Saturday. This one, though, was a big-time resume booster, as Boise knocked off Colorado State in impressive fashion. That gives the Broncos three top-50 wins, joining UNLV and Creighton on the hit list. They do have two sub-100 losses and the SOS is poor, but the resume is improving. Moreover, they still have to go to UNLV and play host to San Diego State. One more good win would be huge. 
Saint Mary's: It might not have looked pretty, but the Gaels played well late and came out with a win over Santa Clara. They finished the regular season 26-5, with a 14-2 record in the WCC -- with both losses coming to Gonzaga. Since they won't need an at-large bid if they beat Gonzaga in the title game, this is pretty much what we're looking at with Saint Mary's: decent RPI, poor SOS, one top-50 win over Creighton, a 7-3 record against the top 100, a 10-4 road/neutral record and two sub-100 losses. Is that enough to get in?
Maryland: The Terrapins really hurt themselves this week with a loss at Georgia Tech, especially considering they had then lost three of their last five. They did stay alive on Saturday, though, beating Wake Forest on the road. Coming up are the two games that can give the Terps some hope heading into the ACC tournament, though: home against North Carolina and at Virginia. They need to win both to have a chance in the conference tournament.
Belmont: The Bruins had more trouble than one might have thought heading into the game, but they eventually dispatched Jacksonville State to keep the at-large hopes alive. That's now four straight wins, with the Ohio Valley Conference tournament the only thing left on the slate. To be safe, the Bruins need to win it. 
Louisiana Tech: The Bulldogs are 16-0 after beating up on San Jose State and are now proud owners of the nation's longest winning streak -- 18 games. Is that enough for an at-large bid? Right now, probably not. With that said, they still have road games at Denver and New Mexico State, the teams in second and third place in the WAC. Win those two games, and Tech is suddenly 7-1 against the top 100 heading into the conference tournament. 
Middle Tennessee: The Blue Raiders finished their regular season with a win at Western Kentucky, running their winning streak to 16 games and going 19-1 in the Sun Belt. Will a run to the conference title game -- and a loss -- be enough to get an at-large bid? That's the biggest question, and I don't know if their resume is good enough right now. The one top-100 win is over Ole Miss, and it's looking worse and worse. Get the auto bid, Blue Raiders.
Massachusetts: Losses in three consecutive games (before beating Dayton last weekend) put the Minutemen in a bad position heading into the week, but a win at Xavier keeps the hopes alive. Next up is an absolute must-win against Butler at home. If they win that, they need to take care of business at Rhode Island before the Atlantic 10 tournament. There is still a lot of work left to be done, though.
Losers
Wichita State: Could the Shockers really miss the NCAA tournament? That seemed ridiculous a few weeks ago, but now it's not a far-fetched thought. They followed up a bad loss at home to Evansville this week with a defeat at the hands of Creighton. On the surface, it's not a bad loss, obviously, but it might leave them behind the Bluejays in the conference pecking order. The Shockers finished second in the Valley and don't have the quality wins that Creighton does. They need to make a run to the title game. 
Colorado: The Buffaloes are pretty safe, but a win over California on Saturday could have really solidified things. Instead, they lost convincingly and now have to sweat a little bit heading down the stretch. They have only lost three games since starting 1-4 in the Pac-12, but they could use a sweep of the Oregon schools next week. A very good computer profile and wins over Arizona, Colorado State, California and Oregon could be enough.
Iowa State: Most people expected more from the Cyclones on Saturday. After suffering a heartbreaking loss to Kansas on Monday, making a statement and bouncing back against Oklahoma would have been huge. Instead, they got handled relatively easily and are now in a dangerous position. They still have a home game against Oklahoma State and a season-ending trip to West Virginia. Iowa State needs to win both and then do damage in the Big 12 tournament. Going 2-6 against the top 50 isn't a plus, especially when there are two sub-100 losses. 
Tennessee: After six straight wins -- including one this week over Florida -- the Volunteers were playing as well as any potential bubble team. Until Saturday. That's when Tennessee went into Georgia and took a bad loss, one that could knock them down the bubble pecking order on a busy day of action. The Volunteers still need to take care of business at Auburn and at home against Missouri. As it stands, Tennessee has two losses to Georgia, although wins over the Gators, Wichita State and Kentucky are a nice boost. 
Arizona State: The Sun Devils are in severe trouble after their comeback fell short at USC on Saturday afternoon. That's three losses in a row and five in their last seven games, dropping them to 9-8 in the Pac-12 -- with a road game at Arizona to finish the season next weekend. The computer numbers are very, very poor, and the non-conference SOS is horrendous. Four top-50 wins probably won't save them, though a win at Arizona could force us to revisit the conversation.
Kentucky: The Wildcats went into their final three games knowing that they probably needed to win two of them to feel truly comfortable about their at-large position. They didn't get off to a great start on Saturday, falling at Arkansas. Up next is a road game at Georgia and a home game against Florida to close out the season. If Kentucky wins both, it will be in good shape. If it loses both, well, the Wildcats might be headed to the NIT. Get one win, and they might need a victory in the SEC tournament. Only one top-50 win remains a glaring weakness.
Baylor: The Bears had a chance to get a statement win on Saturday night, but a 3-pointer at the buzzer from Rodney McGruder gave Kansas State the close win. Had the Bears pulled out a win, they could have been on the right side of the cutline come Monday. As it stands, they are still in trouble. They are only 8-8 in the league and have lost four of their last five games -- with a trip to Texas and a home game against Kansas still on the agenda. Moreover, they are 2-8 against the top 50.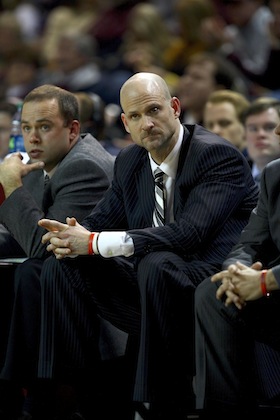 Kennedy and Ole Miss saw their bubble pop Saturday. (USATSI)
Ole Miss: That sound you heard on Saturday evening was the Rebels' bubble popping, as they took a horrendous loss at the hands of Mississippi State -- arguably the worst power-conference team in the country. They had won two in a row heading into the game and faced a winnable final three games -- but this might do it. Ole Miss has now lost six of its last 10 games, and the Rebels also have two sub-200 losses. Getting only one top-50 win doesn't balance that out.
Akron: The Zips would have been an intriguing at-large case had they run the table in the MAC and advanced to the conference title game before falling -- but a loss at Buffalo on Saturday puts that in question. They now have two sub-100 losses, with only one top-50 win to balance that out. The RPI went up after winning at Ohio, but Saturday's performance brings it back down. There is just not enough meat on the profile to justify an at-large bid, and a loss in the MAC reduces the Zips' luster.
Alabama: The Crimson Tide gave a valiant effort on Saturday against Florida in Gainesville but ultimately came up short -- and now could need the automatic bid to get into the NCAA tournament. There is a top-50 win over Kentucky and a victory over Tennessee, but the computer numbers aren't great and they have four sub-100 losses. It doesn't look good for Alabama. 
St. John's: It hasn't been a good couple of days for the Red Storm. On Friday, they suspended leading scorer D'Angelo Harrison for the rest of the season. Then on Saturday, they lost at Providence, potentially ending their at-large hopes. The Johnnies have lost five of their last seven, and the committee will have to take their performance without Harrison into account. If they can win at Notre Dame and beat Marquette at home to end the season, we can revisit the Red Storm. 
Charlotte: This might be the last time that you see the 49ers on the bubble watch, as they were dominated by St. Bonaventure on Saturday. That's six losses in seven games and a 3-8 record in their last 11 contests. Wins over Duquesne and Saint Joseph's to end the season wouldn't really help the cause, either. There are a couple of good top-50 victories over Butler and La Salle. But the computer numbers are getting worse, and the non-conference SOS is terrible. Throw in three sub-100 losses, and the 49ers could be done.
Iowa: The Hawkeyes were a long shot to get into the field, but a win over Indiana would have been a conversation starter at the very least. Well, they didn't come out of Bloomington with a win, so Iowa might need the automatic bid. They are 2-8 against the top 50 with an awful RPI and non-conference SOS. A couple of home wins over Illinois and Nebraska to end the season would be nice, but I doubt it gets them on the bubble.
Air Force: The Falcons were another team that would have needed plenty of help to get into consideration, but they likely kissed their hopes goodbye with a loss at Fresno State on Saturday night. They are 2-5 in their last seven games and 7-7 in the Mountain West. There are games against San Diego State and New Mexico to finish the season, but even wins there might not be enough. 
Indiana State: The Sycamores were already probably done heading into the weekend, but a 16-point loss at Evansville just solidified that. They are only 17-13 overall with a 9-9 record in the Valley. They lost their final five conference games.
For more college basketball news, rumors and analysis, follow @EyeOnCBB on Twitter, subscribe to our RSS Feed and subscribe to our College Basketball Newsletter. You can follow Jeff Borzello on Twitter here: @jeffborzello
The selection committee will again reveal what it is thinking ahead of Selection Sunday

Teams not in major conferences with a shot at an at-large NCAA Tournament bids

The nation's No. 3 player will commit Saturday and here's his impact on each of his finali...
Gary Parrish and Matt Norlander also preview the weekend and Zion Williamson's announcemen...

The Sun Devils started 12-0, but since then are 2-4 after Wednesday's loss to Stanford

Andrew Jones is Texas' second leading scorer