Reports: Rick Barnes earns extension through 2019
The Texas coach made the Round of 32 last season and is primed for a big year ahead.
• 1 min read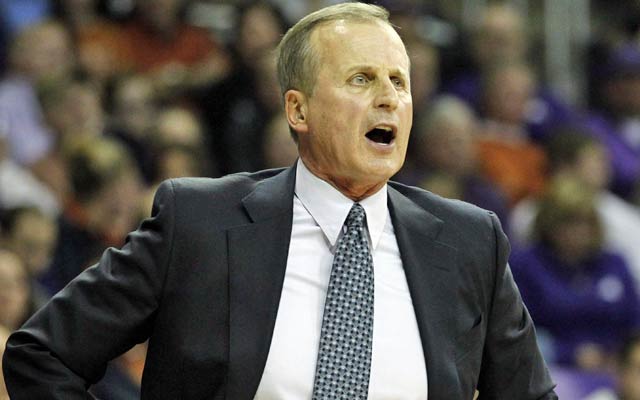 Multiple reports have Texas agreeing to extend Rick Barnes' contract through 2019.
That's a two-year addition to his previous agreement.
Barnes, 60, went 24-11 last season and reached the Round of 32 in the NCAA Tournament with his seventh-seeded Longhorns. Coming into last season, there was some speculation over how secure Barnes' job was, given Texas missed the NCAAs the year prior and Barnes failed to land premier talent like he did for a seven- or eight-year stretch in previous seasons. Plus, there was a new AD, Steve Patterson.
But Texas performed relatively well, and now Barnes has a team with second-weekend hopes in the NCAAs for the year ahead. Myles Turner is the incoming center/freshman with a lot of hype. He could be absolutely huge for Texas next season. Remember the name -- he should be fun. There's also Isaiah Taylor, a slimmed-down Cameron Ridley, Javan Felix and Jonathan Holmes coming back.
Barnes is set to make $2.55 million this season, which will be his 17th with the school.
LaVar Ball had an issue again with officiating, and nearly took his team off the floor for...

Some familiar names dot the No. 1 and No. 2 seeds as Jerry Palm fills out his NCAA Tournament...

Here's how the top teams are trying to stay elite as recruiting heats up
There's never been anything like Wednesday night's LaMelo Ball-Zion Williamson showdown

The best basketball player in the world showed up too late to the biggest game in Las Vega...

Thousands of fans were turned away (even LeBron!) from the LaMelo Ball-Zion Williamson sho...