Spring Stock-boosters: Which players are on the way up?
With so many events jammed into the last two weekends, players across the country had chances to boost their stock in front of college coaches. Which 2013 prospects raised their rankings the most?
• 5 min read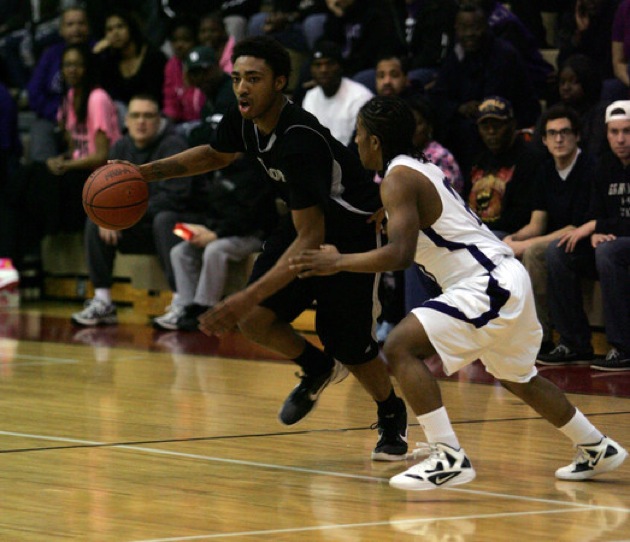 James Young was so impressive offensively that he might move as high as No. 7 in the next rankings. (Patch.com)
With the NCAA opening up the final two weekends of April to college coaches, high school prospects have been looking to stand out in front of prospective coaches. In the past, players who improved their game during the spring AAU season did it without coaches watching; AAU coaches, scouts and recruiting writers were the only ones who watched. It took a little longer for schools to offer a kid a scholarship or begin to show him interest if he impressed during the April AAU season.
Moreover, with nearly every event looking to take place during the two open weekends, there were plenty of opportunities for players to make a name for themselves. From Las Vegas and Pittsburgh to Minneapolis and Virginia, players boosted their stock. CBSSports.com released its top 100 rankings – and position-by-position rankings – right before the live period, but plenty has changed. Which 2013 players will see a rise in their ranking during our next release?
Marcus Lee, California Supreme: Lee had people raving about his play in Minneapolis, and he backed it up with another standout performance in Hampton, Va. He's long and athletic, and can make plays at both ends of the floor. He was unranked heading into the spring, but the 6-foot-9 power forward is a legitimate top-50 – or better – prospect.
James Young, The Family: We had Young ranked No. 4 among small forwards – No. 15 overall – heading into the open period. That was too low. Young is essentially unguardable right now, using his athleticism and scoring ability to get whatever he wants offensively. He's a top-10 prospect who could go as high as No. 7 in our next update. 
Jermaine Lawrence, New Rens: Lawrence has always been an intriguing prospect in the New York City area, but he never brought 100 percent effort on a consistent basis. In Pittsburgh last weekend, Lawrence was one of the most impressive performers – and he did it again in Philadelphia. He was ranked No. 24 among power forwards before; he's a top-75 overall player now.
JaJuan Johnson, Bluff City Legends: Johnson might have been the breakout player of the second EYBL session in Hampton, Va. He's a 6-foot-4 long wing who can knock down shots from the perimeter and also go off the dribble for baskets. Unranked heading into the spring, Johnson is guaranteed to move up into the top-75 when we update the rankings.

MORE: Top-100 rankings for class of 2013
MORE: Position-by-position top-25 rankings 
Bobby Portis, Arkansas Wings: When we saw Bobby Portis last summer, he was very good – and certainly worthy of a top-50 ranking. When we saw him in Hampton, Va. this past weekend, we quickly realized that No. 43 – and No. 9 among power forwards – was too low. He is a very active and versatile offensive player who will push for a top-30 ranking in the next update.
Quinton Stephens, Atlanta Xpress: The Xpress are absolutely loaded this season, and Trayvon Reed gets most of the publicity, but Stephens was highly impressive in Pittsburgh. He is 6-foot-8, but can play different positions and is at the top of the team's defense. With his length and athleticism, having him as the No. 22-ranked small forward was too low.
Jordan Mathews, California Supreme: The son of UCLA assistant coach Phil Mathews, Jordan was one of the most impressive scorers in Hampton, Va. in late April. He averaged 17.2 points through nine games, hitting off-balance mid-range jumpers and 3-pointers, while also getting to the rim. Mathews wasn't ranked heading into the spring, but that will likely change.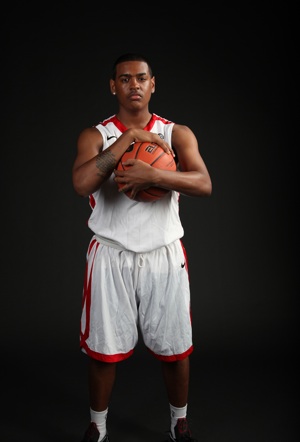 Because of his shooting ability, Xavier Rathan-Mayes boosted his stock in the EYBL. (CIA Bounce Basketball)
Xavier Rathan-Mayes, CIA Bounce: CIA Bounce is arguably the best AAU team going right now, and Rathan-Mayes is a major reason for that. His shooting ability has been second-to-none so far in the spring, taking 69 3-pointers through nine games. He is also showing off a nice mid-range game. We had ranked him No. 89 – No. 21 shooting guard – but he will certainly move up.
Markel Crawford, Atlanta Xpress: The 6-foot-5 shooting guard is long and athletic, and really scores the ball effectively from the perimeter. If given space, he can make shots in the mid-range, and his strength enables him to take advantage of smaller defenders. He was the No. 24-ranked shooting guard in the class, but he will become a top-100 player at the very least.
Jarquez Smith, Georgia Stars: Smith was one of the best players in Virginia last weekend. The 6-foot-9 power forward has tremendous length and athleticism, but he is also a player who can knock down 3-pointers with consistency. Smith ranks second in the EYBL in blocked shots, too. We ranked him No. 66 coming into the period, but that is bound to move into the top 50.
Tyler Roberson, NJ Roadrunners: We have wanted to fall in love with Roberson's game before; at 6-foot-8 and able to score in different ways, it's easy to like it. However, he finally really won us over with his play in Pittsburgh. Roberson is just so difficult to stop. He was ranked No. 42 prior to the spring, but he could make a push for a top-30 nod if he continues his stellar play.
Duane Wilson, Wisconsin Playground Elite: The Marquette commit is bound for a rise in the rankings, after entering the spring at No. 93 – No. 22 among point guards. He's a score-first player, but he's nearly impossible to stay in front of defensively. He's very quick and changes directions effectively. Wilson also finds ways to finish at the rim; he could be a top-75 player.
Others: Bryson Scott, Spiece Indy Heat; Sindarius Thornwell, Team United; Damien Jones, Team Texas Titans; Darien Williams, California Supreme; Sam Singer, Gold Coast; Vincent Hunter, Detroit Stars
Our advanced computer model simulated Saturday's Xavier-Seton Hall game 10,000 times

Zack Cimini has been on a roll in college basketball and locked in a play for Texas-West V...

Zack Cimini is on a college basketball heater and just locked in a strong pick for Saturda...
Our advanced computer model simulated Saturday's Arizona-Stanford game 10,000 times

'If you want it, you're world champs,' A-Rod told the Spartans, which isn't exactly correc...

The players have the right to appeal the decision within three business days