TCU fires Trent Johnson after four seasons as Horned Frogs coach
Trent Johnson was 50-79 at TCU and was fired after going 12-21 this season.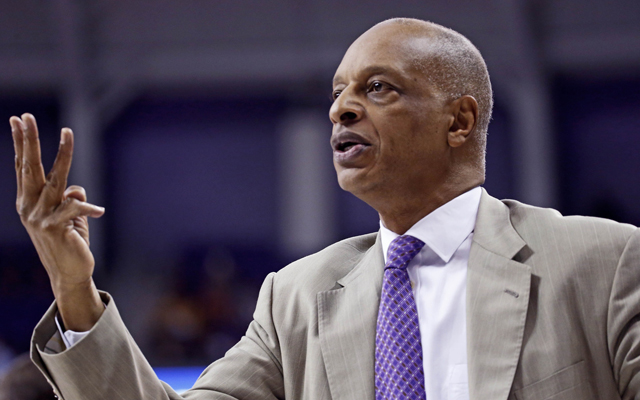 TCU has fired head coach Trent Johnson, sources told CBS Sports.
An official announcement is expected soon.
The Horned Frogs dealt with a bevy of injuries this season and only finished 12-21 overall.
Johnson went 50-79 in four years at TCU.
He was previously the head coach of LSU, Stanford, and Nevada. Johnson took all three of those schools to the NCAA Tournament.
College coaches give the edge to Michael Porter -- just barely over Miles Bridges

CBS Sports' college basketball experts polled more than 100 coaches to get their pick to win...

Marvin Bagley, if eligible at Duke this season, projects as the country's top power forwar...
The Big Ten Tournament is a week earlier than usual, so the regular-season schedule may look...

Arizona, Grand Canyon and Tulane are also in Barcelona and have reported to be accounted for...

The Kansas forward is no longer accused of walking out on an $88 tab