Theo on Theo's return
UNC junior wing spoke with reporters about his return to the court on Sunday.
UNC junior wing Theo Pinson got his first minutes of the 2016-17 season on Sunday against N.C. State. Pinson missed North Carolina's first 16 games with a broken foot. He injured it during preseason practice, had surgery, and then went through the necessary recovery and rehabilitation time.
Sunday was a long time coming. "It felt great. I couldn't wait," Pinson told reporters after the game. "I was mad it was canceled yesterday because I was ready to play. It was good to get back out there and get the feel of the game again."
Pinson didn't start. Sophomore shooting guard Kenny Williams has taken that role. 
Pinson danced on the sideline before tipoff. As he made his way to the scorer's table to check in, students and fans chanted his name in anticipation of his first minutes of the season. 
He enjoyed the love from the Tar Heel fans. "It was great. Just to see the effect I have on the program with what I have done so far. Everybody likes to be loved a little bit. It was cool. I was just glad to be out there."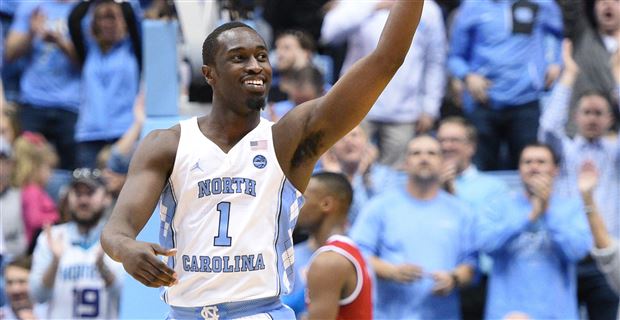 In terms of his actual basketball play, Coach Roy Williams told him not to go out and try to hit a "home run." 
"I just wanted to let the game come to me," Pinson said. "I don't think I forced too much. I wish I made the layup, but it's alright."
Pinson finished with five rebounds, five assists, four steals, and zero turnovers. He went 0-for-3 from the field. It was an impressive first game stat line. "I just wanted to affect the game in some way and I think I did a good job of that today," he said.
Pinson's role will likely increase as he gets more live game experience.
He spoke on his role right now with this team:
"(I) just add more depth --- another person who can score the ball and do everything. I just go out there and do what I need to do to help the team win....just going in and doing what I did today --- affect the game in some way. Five rebounds, five assists, four steals is pretty good. Just try and contribute. We got great players on this team. It was a complete team effort today."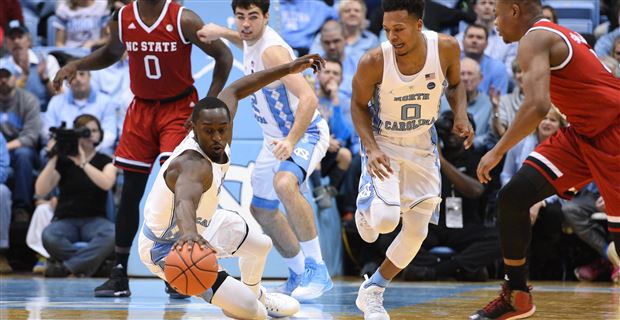 Pinson felt great after UNC's 107-56 win. No lingering issues or pain. He said he feels 100%, but the training staff do have a plan in place to continue to ease him back. "I think we are to put in a couple of off days in between to get back in the rhythm of stuff and not try to go all-in at once. Right now I am doing everything and I feel good."
Next up for No. 14 North Carolina is a road trip to Winston Salem to face Wake Forest on Wednesday, January 11. The game tips at 8:00 p.m. and can be seen on ESPN2.
For all your Carolina basketball, football, and recruiting news — Follow UNC Insider Ross Martin on Twitter
Calipari threw major shade at Duke and the coaching staff's recruiting pitch

Brown is the No. 2 center in the Class of 2018 and a big get for the Bruins

The Sooners are on a two-game losing streak but still rising on one AP ballot
Vegas legend Kenny White has nailed 3 straight UNC picks and just made a play for Monday's...

Josh Nagel has almost two decades of handicapping experience and locked in a play for Monday's...

The Wildcats stumbled to an 0-2 record this week and fell out of the top 25