Top Dozen Standouts at the NC Top 80
Rick Lewis and Jamie Shaw assembled a swath of over 120 of the best players in the state of North Carolina, a state whose depth in 2018 contrasts significantly with the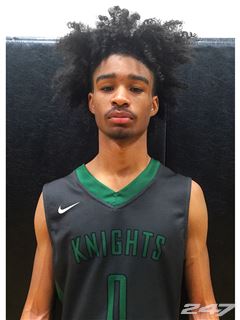 Rick Lewis and Jamie Shaw assembled a swath of over 120 of the best players in the state of North Carolina, a state whose depth in 2018 contrasts significantly with the overall national picture. These were a dozen of the standouts at the Phenom Hoops NC Top 80:
Coby White: The 6'4" North Carolina commit is normally a prolific scorer, but was simply exceptional at the NC Top 80. The currently top 50 junior opened up with a 39 point performance, in which he repeatedly drained deep threes and just sustained it throughout the day. Known for his relentless penetration, if Whe can sustain a substantial level of the three-point consistency that he demonstrated at the Top 80, he becomes all the more dangerous off of the dribble. While his handle and change of pace could use tightening, he's very challenging for defenders to stop at this level. Defensively, White is able to use his athleticism and quick hands to deflect passes. White, who will run with CP3 17s has significant upside as he adds upper-body strength, tightens his handle, and continues to refine his perimeter shot. The Greenfield junior was named MVP of the NC Top 80 based on the consistency of his excellent performance.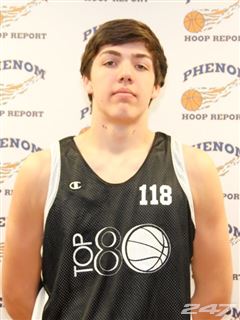 Blake Preston: The 6'9" junior is a skilled forward who is a quality offensive rebounder. Preston has a soft touch near the basket, but needs to add some upper-body strength. The 2018 big man, who has a reported 3.6 GPA, was effective in the high-post as a passer and proved that he could also step out and knock down three-point shots when left open. Although there were better athletes at the event, Preston's motor and ability to consistently beat his man down the court on rim-runs was highly effective. Preston has received offers from Liberty, UNC-Charlotte, UNC-Greensboro, Lipscomb, and Campbell as well as interest from Belmont, Wofford, and Furman.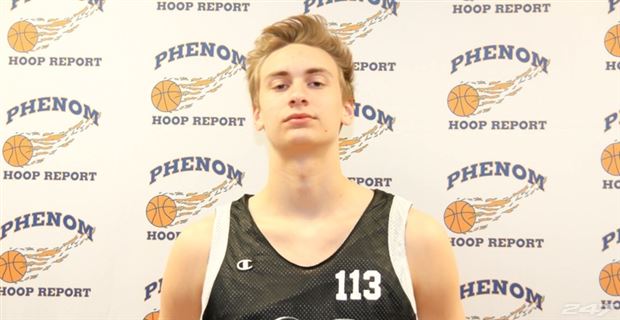 Hunter Tyson: A match-up problem, Tyson has a mix of size, skill, relative athleticism and good basketball IQ for a player his age. At 6'7," he can post up on smaller wings, while having the perimeter skill-set to take big men away from the basket. His three-point shot and handle are strong enough that defenders can't ever gamble on leaving him open. His shot has a quick and high release, which makes it challenging for the various wings who tried to defend him. As he adds upper-body strength, he'll become an even more difficult match-up. Tyson has earned offers from Tennessee, Wake Forest, Clemson, East Carolina, Charlotte, and DePaul as well as interest from Michigan and Pittsburgh.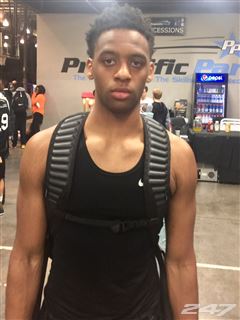 Kris Monroe: Monroe is an intriguing prospect from Raleigh who functioned as a stretch four, but showed an ability to both slash and knock down his three-point shot. The vocal Monroe, who will run with Team Wall, competed throughout the day. At a listed 6'8" with a solid frame, Monroe, who attends St. David's, was effective on the glass on both ends. Defensively, he used his relatively quick hands to create turnovers and as a weak-side shot-blocker. He has earned offers from N.C. State, Old Dominion, UNC-Charlotte and UNC-Greensboro.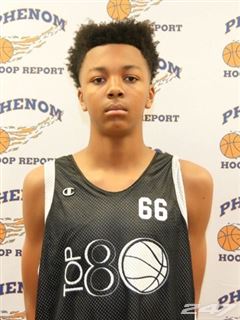 Trey Murphy: Murphy was unconscious from beyond the three-point arc at the Phenom Hoop Top 80. The listed 6'4" junior from Cary Academy demonstrated deep range and the ability to fairly consistently get open. Players can get hot for one game, but Murphy's ability to sustain it stood out. The right-hander was a willing passer and had a solid handle, but will need to continue to diversify his game as he gets older so as not to allow defenses to key on his lethal three-point shooting. Murphy has heard from Campbell, Yale, and Columbia.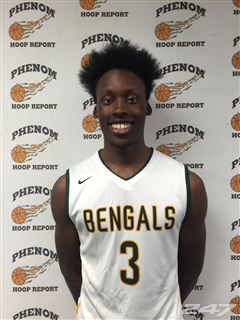 John Newman: The 6'5" Greensboro Day junior was one of the best two-way wings in attendance. The southpaw, who will play with CP3 on the EYBL, is competitive, using his length and athleticism to make it challenging to score on him. Newman used his quick hands to generate steals. Offensively, he used a mix of slashes and mid-range pull-ups to throw off defenders. At his size, he was able to see over most wings. His diversified game, which includes the ability to knock down three-pointers, was difficult to stop for defenders at the Top 80, once his motor got revving. Newman has earned offers from Wake Forest, Georgia Tech, and Clemson as well as interest from Virginia Tech, Butler, St.Joe's, and UConn.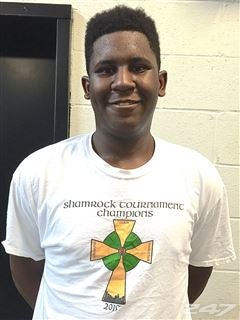 B.J. Mack: The sophomore Virginia Tech commit was one of the most effective big men in attendance. Mack is a mix of brute strength and low-post skill in a listed 6'8" wide body frame. His footwork, plethora of low-post moves, and soft touch near the basket makes him a challenge to defend at this level. Although he has improved his face-up game, the strength of his game is with his back to the basket, where the right-hander has an advanced repertoire for a player of his age. Defensively, Mack depends more on strength and positioning than athleticism to try to contain his man. In the coming years, Mack will need to continue to develop his face-up game, tighten his physique and enhance his conditioning.
Jack Hemphill: A junior at Ravenscroft, Hemphill showed more of a complete offensive skill-set and improved conditioning. The 6'9" junior stayed aggressive. Hemphill was able to finish in the low-post with both hands. While the strength of his game is his skill in the low-post, Hemphill also improved on his face-up game, including showing three-point capability. Hemphill, who was injured last AAU season, will run with CP3. He's earned offers from Binghamton and McNeese State.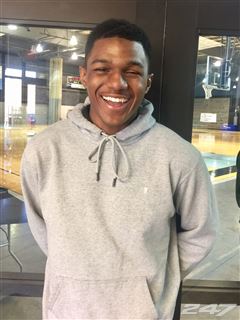 Dericko Williams: A 6'8" sophomore from the basketball-rich land/city/town of Kinston, Williams was a hyper-competitive bundle of energy. He scored largely on rim runs, offensive put-backs and dribble dish-offs. On both ends of the court, he used his athleticism to battle on the boards. After being injured during this season with Kinston, he came back and looked completely healthy. Defensively, Williams, who will play with the CP3 16s, was effective as a weak side shot-blocker and controlling the glass. If his overall skill level improves, he's got a chance to be a very high level player. The sophomore has offers from VMI and Fayetteville St. as well as recent interest from North Carolina, Virginia, Florida State, Tulsa, and Ohio St.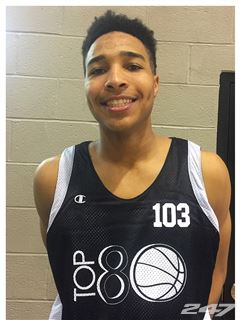 Aaron Cash: Cash operated largely as a high-motor hybrid-forward. At a listed 6'8," Cash seems to prefer to play on the perimeter, where he knocked down some deep shots, but he was most effective when crashing the the boards. Cash had the speed and overall athleticism to beat big men down the court, while having the size and strength to overwhelm smaller wings looking to defend him. Coach Brian Clifton of Word of God is looking to have Cash function next season as a stretch four. Cash already earned offers from Penn State, DePaul, Richmond, George Mason, and James Madison as well as interest from Clemson, Georgia, and Syracuse.
Elijah McCadden: McCadden doesn't get the notice of his aforementioned high school teammate Coby White, but he is a very effective wing, which he demonstrated again at the Phenom Hoops North Carolina Top 80. The 6'5" junior was able to attack the basket consistently and showed a substantial amount of craftiness from the mid-range and in. Opposing defenses had a challenging time keeping him out of the lane. Defensively, his length caused challenges by narrowing the passing lanes and enabling him to generate steals when combined with good lateral quickness. It'll be critical to his long-term development that he continues to improve his perimeter shot, add upper-body strength, and tighten his handle. McCadden has offers from Wake Forest, Old Dominion, and Charlotte as well as interest from Virginia Tech, Yale, Clemson and Rice.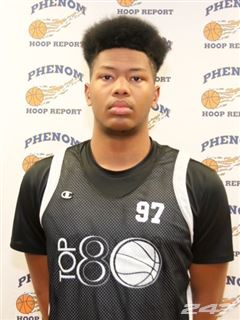 Jayden Gardner: Some people talk about toughness, others get six stitches and come back in to compete for a full day. Gardener, a 6'7" junior from Heritage HS in Wake Forest, is a bruising hybrid-forward. He can step outside and hit the three, but also operates very well within ten feet of the basket. Gardner rebounds very well for a player his size, often beating out players several inches taller, but not operating with his motor. Gardner, who finished as the third leading scorer at the NC Top 80, has great hands and a soft touch, which he uses to score the majority of his points---near the paint. As he gets older, he'll need to expand his perimeter skill set and tighten his physique, but he's a very productive player, who succeeds through resourcefulness, relative skill, and heart. Garder has already earned offers from Penn State, VCU, Richmond, ODU, Campbell, Winthrop, UNC-Greensboro, College of Charleston, High Point, Grambling, and James Madison.
The Wildcats are 3-2 with two losses to two unranked teams

Trump again says he should have left LiAngelo Ball in China

Cincinnati and Iowa highlight an impressive inaugural field for the Cayman lslands Classic
The president didn't take kindly to not getting a thank-you from LaVar

Southern California, ranked No. 8 in Sunday's Top 25 (and one), travels to face Vanderbilt...

Simons, 18, is a former Louisville pledge who is suddenly eligible for the upcoming draft