UCLA hires coach Steve Alford away from New Mexico
New Mexico's Steve Alford is headed to replace Ben Howland at UCLA. Sources told CBSSports that Alford has agreed to a seven-year deal worth $2.6 million per year with the Bruins.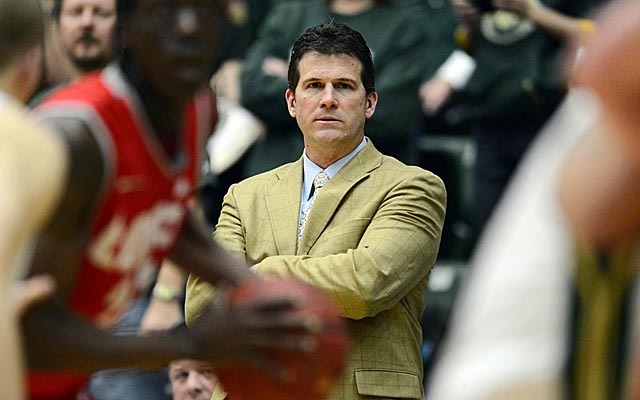 More on Alford hiring at UCLA
Related links
More college basketball coverage
UCLA has hired New Mexico coach Steve Alford.
Sources told CBSSports.com that Alford has signed a seven-year deal worth $2.6 million per year. Alford recently inked a 10-year deal at New Mexico, and the buyout will be paid by UCLA.
"This is truly a leap of faith," Alford told the Associated Press in a teleconference.
UCLA athletic director Dan Guerrero told the AP that UCLA reached out to Alford first.
 "It was not an easy decision because I was extremely happy," Alford said. "I was about as happy as I can be."
"When I kept thinking about things, it still came back to UCLA. You're talking about the premier basketball program in the country. To have an opportunity like this, they don't come around every day."
Alford, 48, starred at Indiana for Bob Knight and made coaching stops at Southwest Missouri State and Iowa before going to New Mexico. He led the Lobos to three NCAA tournament appearances in the last six seasons. New Mexico lost to Harvard this year in the NCAA tourney after winning the Mountain West regular-season and tourney titles.
Alford's career mark is 463-235 and he's 5-7 in the NCAA tournament.
Alford replaces Ben Howland, who was fired after 10 seasons in Westwood. Howland took the Bruins to three straight Final Fours.
"I'm about building programs, not teams, not seasons," Alford told the AP. "UCLA doesn't just want one winning season; UCLA wants a basketball program that is going to breed consistent excellence.
 "I've always tried to do things with excellence. When you think of UCLA in every regard, you see the word excellence."
It appears he's more than happy to pay up, given the circumstances

Lithuania seems ready for the Ball era to begin

The Sun Devils make a big jump and the Jayhawks slide after ASU pulls the big upset
Arizona's big man from the Bahamas balled out against two talented teams

Coach Shaka Smart doesn't expect him to be out for an extended period of time

Jackson isn't showing the Sun Devils much respect after beating KU