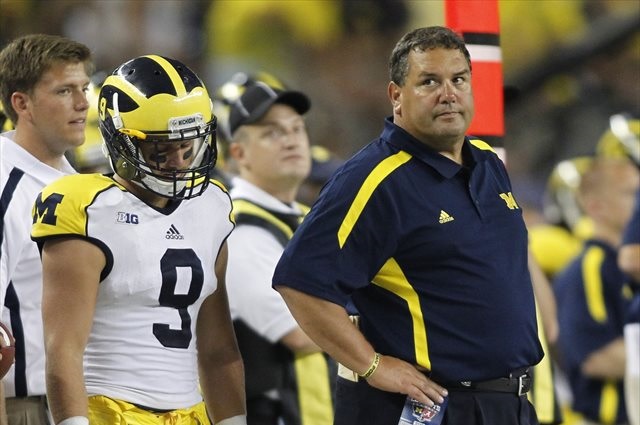 Michigan began its 2012 season in the now-annual Cowboys Classic in Arlington, Texas, taking on defending national champion Alabama at AT&T Stadium. It didn't go well.
No matter: Michigan will make a second attempt at taking on an SEC power in the JerryDome, signing on in December to play Florida to open the 2017 season. Why are the Wolverines so agreeable when the first attempt went so poorly? They explained why Friday when they released their contract for the 2017 Cowboys Classic, one that per the Associated Press will pay them $6 million for their participation.
The $6 million will be provided to ESPN by AT&T Stadium organizers, and then paid by the broadcaster to the Wolverines.
The AP reports the contract -- dated Dec. 14, 2013 -- also agrees that if Florida receives "a greater financial guarantee" than Michigan, the Wolverines will "receive additional consideration" until those guarantees are equal.