ACC market analysis reveals possible ACC Network plans with ESPN
The Washington Post obtained a competitive market analysis from the ACC that has become part of the lawsuit against Maryland over the school's exit fee.
• 1 min read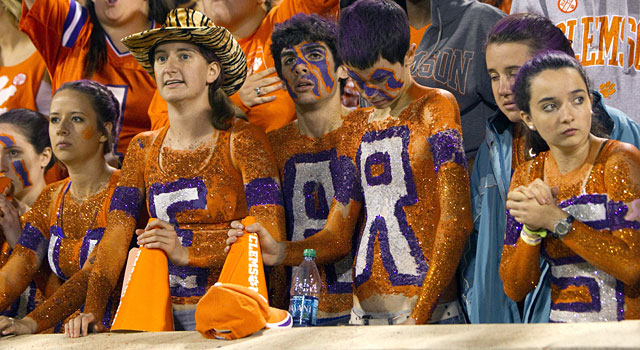 Dodd: ACC to play influential role in playoff era | Maryland files $157M suit vs. ACC
A competitive market analysis for the ACC was turned over as part of a court filing by Maryland in the ongoing legal dispute regarding the school's departure for the Big Ten. 
The document, obtained by the Washington Post, may just be a point of reference for the competing lawsuits over money owed by Maryland to the ACC. But the presentation also details the ACC's view of itself in the college landscape and potential areas of growth, including a conference network similar to ESPN's SEC Network.
"If it is determined that an ACC Network can be a success," the analysis states. "ESPN has indicated it will do a deal on the same terms and conditions as it has with the SEC on the SEC Network."
The date of the analysis is unknown, but the statistics (mostly from 2012 reports), athletic records and other facts suggest it was compiled before the 2013 football season. Additionally, the presentation makes a point to show that the ACC has not fallen behind the other four power conferences in football.
"Media reports would lead one to believe the ACC has limited competitive abilities in football," the document states.
Florida State's national title run and Clemson's recent success -- which includes an Orange Bowl victory over Ohio State -- have rapidly changed the way ACC football is discussed in the national media. The ACC may have been concerned about its football image before the 2013 season, but the on-field results of the last year have evened the playing field across the five power conferences. 
The document may be dated, but it's a small glimpse at the information that these conferences use to measure themselves against the competition. Dennis Dodd wrote last week that the ACC is considering a network, and this is the kind of demographic-based information school presidents like to see before endorsing those initiatives. 
Bookmaker.eu has odds on quarterback battles, and we have thoughts on the best bets

Michigan has few returning starters and even fewer wins over its rivals under Harbaugh entering...

Carrington was the Ducks' leading wideout in 2016 but was dismissed from the team this off...
Michigan coach Jim Harbaugh always makes things interesting at media days

The Sooners and Longhorns have top-10 classes with Texas landing four top in-state players

These three Big Ten teams could surprise in 2017