All quiet on the violations front ... is NCAA enforcement dead?
What's happened to NCAA enforcement? The body is currently in the longest stretch without major violations in 16 years, and Jon Solomon examines why.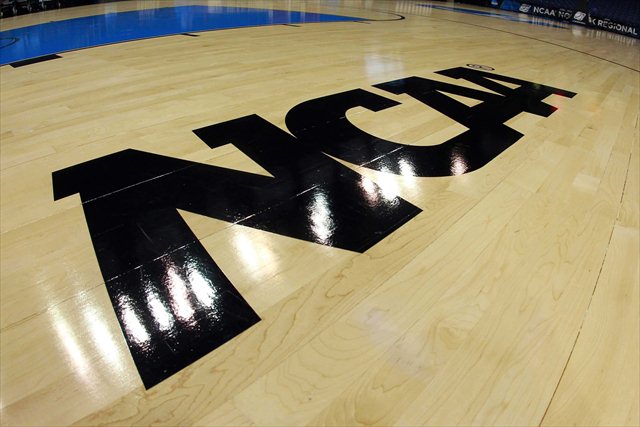 More college football: Dennis Dodd | Jeremy Fowler | Latest news
Conference USA commissioner Britton Banowsky keeps waiting to see how NCAA enforcement changes will impact his role as chairman of the Division I infractions committee. And waiting and waiting and waiting.
Last August, the NCAA trumpeted a new violation structure and additional committee members to review cases more quickly and efficiently. So far, the NCAA has no Division I major violations cases on its public database since Fordham's baseball team was penalized last November. The nearly six-month stretch marks Division I's longest without a completed major case since an eight-month period in 1997 and '98.
"It may be six months before there's another one," Banowsky said. "I don't know what to make of that. It's interesting because we expanded the number of people on the committee because the expectation was the load was increasing. So we brought all these new people in -- (new committee members) Bobby Cremins, Lloyd Carr and others -- and we haven't had any meaningful cases. We're well trained, though."
Major Violations
(All Sports since 2009)

Conference

Violations

SEC

6

Pac-12

5

C-USA

5

ACC

4

Big 12

4

West Coast

4

Old Big East

4

Big Ten

3

Southern

3
After making high-profile mistakes -- most notably in the Miami case, which is the last major violations case on record for a Football Bowl Subdivision school -- the NCAA enforcement staff is trying to reinvent itself. But there remains very little confidence within college sports of how the NCAA polices members.
As the power-five conferences attempt to gain greater autonomy to provide players with benefits, they also want more of a say in shaping enforcement. Meanwhile, a prevalent thought these days is that there's never been a better time to cheat in college sports than now.
"I think everybody would agree the NCAA enforcement procedures are broken," Big 12 commissioner Bob Bowlsby said. "They haven't heard a case in eight months. Without the weight of perjury or the power of subpoena, it's a wonder they get to the bottom of anything.
"We have a lot of work to do on the enforcement mechanisms within the association and we believe the five high-viability conferences should have the opportunity to have at least a majority position in those deliberations. The (NCAA governance) steering committee talked about those issues but didn't come to closure. Before we finish with governance, we need to shape and implement that system."
The ACC, Big Ten, Big 12, Pac-12 and SEC have a combined eight members on the 18-member infractions committee. Over the past five years, those five major conferences committed 37 percent of the major violations processed in Division I, according to the NCAA infractions database. Those conferences make up 18 percent of Division I.
Jonathan Duncan, the NCAA's new head of enforcement after spending a year as interim chief, hears the criticism. But he insists that major cases have been heard within the past eight months and that the NCAA is on track to process as many cases as it has ever recorded.
"Most are resolved through other procedures that may not end up in the news for the public or members to see," Duncan said. "There's plenty of activity going on -- as much as ever. I pay more attention to what's in our enforcement pipeline than what the committee is working on."
But even Banowsky, the outgoing infractions committee chairman, scratches his head at what's happening with NCAA enforcement.
"A lot of the criticism is well-placed," he said. "I can tell you the Committee on Infractions works really hard to do their job and do it fairly. But it's very frustrated at times with the way the process works -- the length of time and the quality control with investigations. The way the process has become so litigious for a membership organization is unfortunate."
NCAA tries to re-establish credibility
Understand this about NCAA enforcement staff members: Minus subpoena power and the threat of perjury, they're charged with enforcing rules made by the members who also want a say in how they are investigated because, first and foremost, members have their own interests to protect when they become the target.
On the other hand, the NCAA waded into this enforcement quagmire on its own. The NCAA paid a former criminal-defense attorney for booster Nevin Shapiro to take depositions in a bankruptcy case with questions solely intended to obtain information for the Miami NCAA case.
Major Infractions Cases

Year

Violations

2014*

0

2013

8

2012

10

2011

14

2010

15

2009

9

2008

17

2007

13

2006

15

2005

15

2004

14

* -- As of May 12
NCAA President Mark Emmert called the episode a "debacle" and it led to the dismissal of Duncan's predecessor, Julie Roe Lach. So it's not surprising to hear Duncan say that the NCAA enforcement staff's biggest need for improvement comes in interviews.
"That involves not only interviews and techniques," Duncan said, "but also the knowledge of the underlying bylaws."
Duncan's staff is attempting to better evaluate the merits of cases before issuing allegations. The staff uses an allegation advisory board, which consists of a cross-section of NCAA officials, that hears the case from the investigative team before a school gets charged.
"It's designed to re-establish credibility that was eroded based on the perception that we made inconsistent allegation decisions and cases that looked similar were processed differently," Duncan said.
In recent years, the enforcement staff has lost at least 16 people, including six senior officials with extensive institutional knowledge. Fifty-seven people are currently in enforcement now with one position open, and Duncan praised the talent on his staff.
Duncan said NCAA investigators are currently being "deliberate" and search for violations that most seriously threaten the collegiate model. He defined those threats as impermissible benefits (a moving target because of possible NCAA rules changes); third-party influence in recruiting and beyond; academic fraud; and NCAA members/individuals who don't cooperate or provide false information.
The enforcement staff now has an academic integrity unit led by assistant director of enforcement Kathy Sulentic. Before joining the NCAA, Sulentic worked in athletic academic advising at Nebraska and Colorado.
"She understands the academic industry and speaks the same language as academic advisers and understands policies," Duncan said.
The NCAA has been criticized for not making an academic fraud case against North Carolina. More than 200 suspected or confirmed classes at North Carolina never met and simply required very limited coursework that typically resulted in a high grade. Athletes made up 45 percent of the students in those classes, despite accounting for about 5 percent of the university's undergraduate population, the Raleigh News & Observer reported.
North Carolina has avoided NCAA violations so far by attempting to show the fraudulent classes benefitted both athletes and non-athletes. U.S. Rep. Tony Cardenas has said he wants the NCAA to explain why it has not pursued the North Carolina case.
In another high-profile story, Yahoo! Sports reported last September that former Alabama football player Luther Davis served as a middleman between agents and several SEC players for payments and gifts. Players at Alabama, Mississippi State and Tennessee were linked to impermissible benefits.
The NCAA cleared Mississippi State in April, CBSSports.com's Jeremy Fowler reported. In January, Fowler reported that the NCAA did not appear to be investigating the case in part because nobody would speak and Davis could not be located.
Duncan declined to discuss specific cases. He said pieces of information continue to reach NCAA enforcement officials at a rate similar to the past.
"Are they moving as fast as I would like? Probably not," Duncan said. "We're working on improvement. To those who say nothing is happening, I would disagree. I'm not at liberty to share with you now all the investigations we have going on -- some of which are not newsworthy and some of which are high-profile."
Major conferences want more control
It's those high-profile cases that seem to bother major conferences the most, especially given how long they can last in the public eye. In essence, the investigation and the possibility of penalties had become a pseudo-punishment for high-profile schools.
"We need some way to deal with the reality of today's world and the speed in which information is dispersed," SEC commissioner Mike Slive said. "The damage done just by an allegation needs to be thought through in an effort to be fair to the institutions. … It's clear the enforcement process impacts our 65 institutions (the five major conferences and Notre Dame) in every way possible, differently than it affects other institutions."
Over the past five years, the SEC has six major NCAA violations cases -- the most in Division I. None of those cases resulted in a postseason ban, which is generally regarded now as the toughest NCAA punishment (outside of the unique Penn State case that bypassed normal NCAA enforcement procedures).
The SEC hasn't had a postseason ban in any sport due to NCAA violations since Mississippi State football in 2004. Among current FBS conferences, only the Big 12 and MAC have gone longer without one of its universities getting a postseason ban.
The postseason ban appears to be going the way of the now-extinct television ban. The NCAA infractions database lists January 2013 as the last time a postseason ban was issued at any division level (Southern Mississippi's men's tennis team).
As Division I tries to stay intact, major conferences are pushing for a greater role in NCAA enforcement.
SEC executive commissioner Greg Sankey replaces Banowsky in August as the chair of the Division I infractions committee. Under the expanded NCAA infractions committee model, the SEC has three representatives on the infractions committee; the Big Ten (two) is the only other conference with more than one committee member.
Slive suggested cases could be identified by the name of the individual and not necessarily the name of the university. If the facts later determine that the university was at fault for violations, then the NCAA could add the university's name to the case, Slive said.
Banowsky said he can't imagine the infractions committee separating employees without including accountability to their school.
"If that were the case, the schools would simply let the individuals operate on islands and then not be held accountable but reap their rewards of competitive success," Banowsky said. "There is a way we can do a better job of holding individuals accountable primarily and universities secondarily."
Bowlsby said it is unknown whether the evolving NCAA governing structure will mean similar enforcement rules throughout Division I. Duncan said the possibility of NCAA rules differences between Division I schools would be a "mechanical challenge" but not unlike sport-specific rules the enforcement staff already faces.
Big Ten commissioner Jim Delany last week floated the idea to USA Today Sports of using an outside entity to enforce NCAA rules. It's a concept that has been talked about for years, never more so than since the Miami case created a climate of massive distrust.
"I'm not sure my personal view matters, but in my view outsourcing does not cure the concerns that enforcement faces," Duncan said. "Outsourced enforcement wouldn't have truth serum and would have less access to internal resources. If people want to talk about that, I'm willing to listen."
As Banowsky prepares to step down as infractions committee chairman, he can't help but laugh at the irony of "reform" becoming a buzzword again regarding NCAA enforcement.
"We haven't even implemented our last reform before we're talking about a new reform," Banowsky said. "I'd like to see the reform at least get a chance before we reform the reform."
These three Pac-12 teams could surprise in 2017

Maybe this wasn't the use of social media considering the circumstances

Saban has thoughts on conference schedules, changing bowl requirements and expanding the p...
Chip and Barton pick win totals for Ohio State, Penn State, Michigan and more

These three teams could surprise quite a few people in 2017

With the Chargers moving to Los Angeles, the Aztecs now need to find a new home -- fast