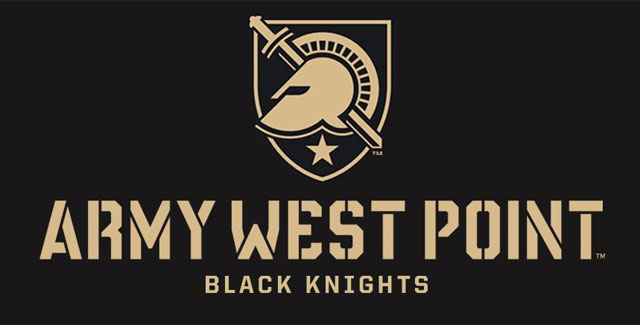 The "Black Knights" are not going anywhere but nearly everything else has changed about the branding for the United States Military Academy's athletic program.
Announcing the results of a Nike-fueled rebranding effort on Monday, the program has officially changed its name from Army to Army West Point while introducing a brand new primary logo -- The Athena Shield (see above) -- and updated uniforms for all of its athletic teams.
"With the goal of developing an innovative and consistent athletic identity that pays tribute to the Academy's legacy and tradition, U.S. Army and Academy leadership, Army West Point Athletics, Nike, current and former cadet-athletes, coaches, historians and West Point graduates, collaborated on a nearly 18-month brand evolution program," the program explains on its rebranding website. "As part of the new identity, all 28 athletic programs will showcase consistent logos, colors, lettering and numerals."
The program points out that "the United States Army and West Point are indivisible" in explaining its name change but notes that the Classic "A," which is being replaced by The Athena Shield as a primary logo, is not being thrown away but rather "is reserved for limited use" going forward. Furthermore, new typography being featured by the program traces back to that used by the US Army during the Civil War and World War II.
Here's a look at the new uniform for football ...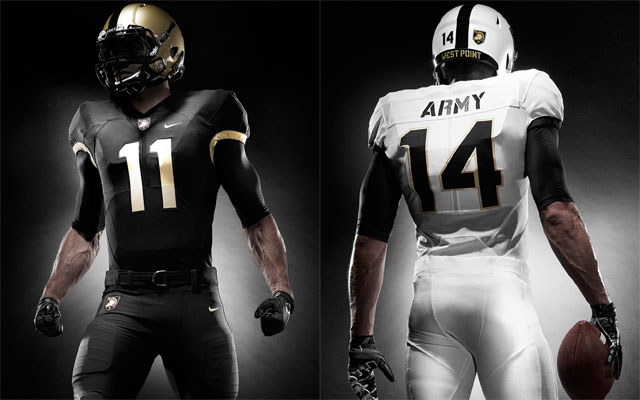 ... including some shoulder patches that were not explained as part of the rebranding but could be used to distinguish position -- "Mountain" for lineman, "Airbone" for wide recievers and defensive backs, for example.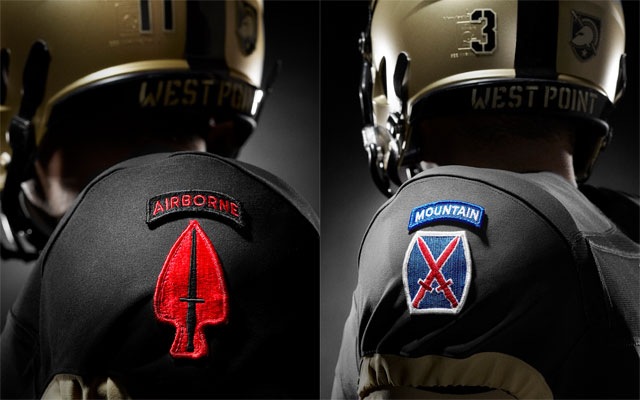 Take a look at Army West Point's entire rebrand, including uniforms for all of its athletic programs, by visiting the rebrand website.
As far as we're concerned, the name may be a little much to type -- Army West Point Black Knights -- but we definitely approve of the logos and uniforms.