BCS ratings: NIU/Fresno heating up, but battle for No. 3 is over
Oklahoma State trounced Baylor, putting an end to the battle for No. 3. However, NIU got a huge boost in the computers this week and moved past Fresno State...for now.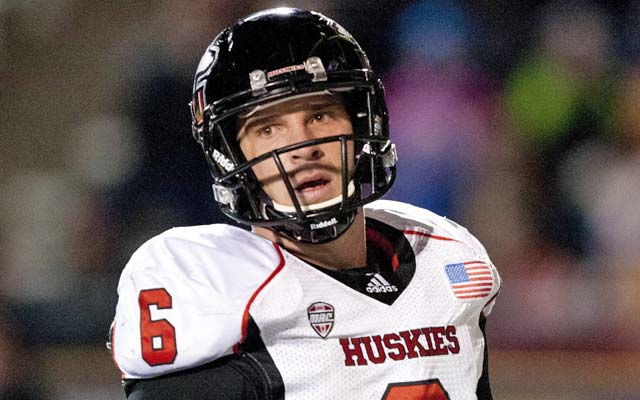 Every week, I get asked the same question.  "Did anything in the BCS ratings this week surprise you?"  And my answer is always the same, "No.  It's kind of my job not to be surprised."  This week, that changed.  Something very surprising and not terribly understandable happened.  Northern Illinois got a huge boost in the computers, one large enough to move them past Fresno State in the overall BCS ratings, at least for now.
I had no idea beating an ordinary team like Toledo could have such an impact, especially with only a couple teams ahead of NIU losing.  In the overall computer average, which throws out the high and low for each team, the Huskies moved up five spots.  They passed Baylor and Oregon, which lost.  They passed Clemson and South Carolina, which played lower division teams.  And finally, they passed Stanford, who beat Cal, which isn't much better than some lower division teams.
Oklahoma State had been right on the Huskies' tail in the computers last week, but beating Baylor wasn't enough to go by them.
What is even more remarkable is what happened in some of the individual computers.  Anderson-Hester doesn't count for NIU because it is the low rating, but the Huskies moved up 11 spots in those rankings, and their strength of schedule ranking in that system improved to 95th from 121st.  Remember, it played Toledo, which ranks 56th in that system, and the Huskies' previous opponents had a pedestrian 4-4 week.  Winning teams that NIU passed in A-H include UCF, Wisconsin, which beat a ranked team, Fresno State, USC, Oklahoma, and Michigan State.
The Huskies also moved up eight spots in Wolfe and Massey, both of which do count.  They have been third in Sagarin ever since he introduced his new and "improved" formula (twice) a month ago.
That's very dramatic movement for such an ordinary addition to the data for NIU.
We'll have to see how well that holds though.  Next week, the Huskies play their fifth opponent that has one or fewer FBS wins when they take on Western Michigan.  If playing Toledo can have them, um, rocketing up the rankings, you'd think the Broncos might throw them off.  Of course, rankings are relative and it will depend on how other teams do also.
I still believe that if the voters stay on board with Fresno State, the computer gap will close to the point where the Bulldogs eventually go back past NIU.
Ohio State no longer needs to watch its back.  The Buckeyes are in the clear now because Oklahoma State routed Baylor, dropping the Bears out of contention for the No. 3 spot in the BCS ratings.
Lining up behind them is a close race for the top-rated one loss team.  Auburn leads Missouri, but obviously, no more than one of those teams can finish with one loss.  Clemson is right behind overall, but ahead of both in the polls.  I have to believe that poll lead would disappear if one of those SEC teams won the league.
Let's be clear about one thing though...Ohio State will hold off a one loss SEC champion, and anyone else for that matter.  "But what if Auburn wins big?"  "But what if Ohio State struggles?"  "But what if...."
Stop.  There's no "what if?"  There's no situation.  There's no margin.  There's nothing that will cause Ohio State to get jumped if it keeps winning.
Baylor fell five spots to No. 9, while Oregon dropped out of the top 10, landing just ahead of Northern Illinois at 13thArizona Wildcats.  Neither are likely BCS teams at this point.
Arizona State, who beat UCLA to clinch the Pac-12 South, and LSU, which beat Texas A&M, were the biggest upward movers this week.  Both climbed five spots in the rankings.
Expert picks for the top games during Week 8 of the 2017 NCAA football season

Leach wants a rally outside Texas Tech's stadium for $2.5 million he believes he is owed

It's the beginning of the end for a number of teams with College Football Playoff hopes
Every season has early surprises, but which ones are most capable of finishing the job?

Our computer model simulated every Week 8 college football game 10,000 times with surprising...

The bye weeks means there's more time for Smart to hit the recruiting trail