Big 12 Poll Reactions, Week 3: Texas makes its move
This week's polls have been released. Here's how the Big 12 fared, from the top of the polls to the bottom, and what it means.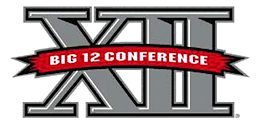 This week's polls have been released. Here's how the Big 12 fared, from the top of the polls to the bottom, and what it means.

Oklahoma (6th AP/5th Coaches). Even with USC's loss at Stanford, Oklahoma is left spinning its wheels thanks to Florida State, which jumped OU in both polls on the strength of a 52-0 annihilation of Wake Forest. In fact, the bye week actually cost Oklahoma a spot in the Associated Press poll, whose members were sufficiently impressed with Georgia's win over Florida Atlantic to bump the Bulldogs from sixth to fifth at Oklahoma's expense.
OU should reclaim that spot if it holds serve Saturday vs. Kansas State in Norman, which is a pretty good bet: The Sooners haven't lost to K-State in the regular season since 1997 and have never lost a home game against another ranked team in Bob Stoops' tenure.
- - -
Last week: 5th AP, 5th Coaches.

West Virginia (8th AP/7th Coaches). The Mountaineers quickly dispensed with James Madison, 42-12, inching up a spot in both polls as a result of USC's freefall from the top five. With home dates against Maryland and Baylor on deck, we're still a couple of weeks away from the Mountaineers' first test against a real, live defense, at Texas on Oct. 6.
- - -
Last week: 9th AP, 8th Coaches.

Texas (12th AP/10th Coaches). For the first time in two years, the Longhorns gave every indication Saturday of being able to hang with some of the more explosive offenses in the conference, dropping a 66-point, 676-yard bomb on Ole Miss with a career night from sophomore quarterback David Ash. Now things get interesting: After a bye week this Saturday, the 'Horns hit the ground running in the Big 12 against Oklahoma State, West Virginia and Oklahoma on consecutive Saturdays.
- - -
Last week: 14th AP. 12th Coaches.

Kansas State (15th AP/13th Coaches). The Wildcats hold strong after a routine, 35-21 win over North Texas, watching Michigan State and Virginia Tech plummet in one direction following disappointing weekend losses, while newly ascendant Stanford and Notre Dame streak past them in the other. The Wildcats get their own chance to streak a little this weekend in their toughest date of the season, at Oklahoma.
- - -
Last week: 15th AP, 14th Coaches.

TCU (17th AP/16th Coaches). The Horned Frogs took a slight step back in both polls after a sloppy, turnover-filled win at Kansas, though the Jayhawks never really stopped the TCU offense when it wasn't giving the ball away. If they clean up the mistakes, the backloaded schedule gives the Frogs a clear shot at the top 10 before the going gets steeper in late October and November: The next five dates are against Virginia, SMU, Iowa State, Baylor and Texas Tech, all games that TCU should be favored to win.
- - -
Last week: 16th AP, 15th Coaches.

Oklahoma State (25th Coaches). The Cowboys sneak in at the bottom of the Coaches' poll this week, one of six teams hanging on in that poll despite an early loss. (Probably not coincidentally, four of the other five in that category are from the Big Ten: Michigan, Michigan State, Nebraska and Wisconsin.) Surprisingly for anyone who saw him go down, freshman quarterback Wes Lunt might be back for the thick of the Big 12 slate after leaving Saturday's win over Louisiana-Lafayette with what appeared to be a serious knee injury. Not that there's any hurry: Backup J.W. Walsh filled in with four touchdown passes in relief and likely will get the nod against Texas in two weeks.
- - -
Last week: Unranked in either poll.
Everyone else: Baylor actually ranks ahead of Oklahoma State in the AP's "Also Receiving Votes" section. … Undefeated Iowa State and Texas Tech (both 3-0) also are receiving votes in both polls. … Meaning the only Big 12 team that didn't receive at least one vote this week is Kansas. Don't worry, Jayhawks: Everybody else will have to start playing one another soon.
The movie will zero in on former Penn State coach Joe Paterno during the Jerry Sandusky sc...

Bidding for Salaam's trophy, which the auction house says was obtained legally, ends Satur...

Locksley has been the offensive coordinator at Illinois and Maryland during his coaching c...
Many NFL-eligible juniors ignore advice provided by the league and risk going undrafted each...

Snyder died in Manhattan, Kansas, on Wednesday

Locksley joined Alabama's staff in 2016