Big 12 Poll Reactions, Week 5: Red Raiders, rise up
This week's polls have been released. Here's how the Big 12 fared, from the top of the polls to the bottom, and what it means.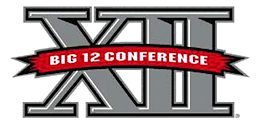 This week's polls have been released. Here's how the Big 12 fared, from the top of the polls to the bottom, and what it means.

Kansas State (7th AP, 8th Coaches). K-State is static after taking the weekend off to bask in its upset win over Oklahoma, and isn't expected to have a much harder time this week against rival Kansas. KSU is a 24-point favorite in Manhattan. The last time the Wildcats were ranked this high in either poll was 2003, which also happens to be the last (and only) time they went on to win a conference championship.
- - -
Last week: 7th AP, 8th Coaches.

West Virginia (8th AP / 7th Coaches). Neither the writers nor coaches seem particularly impressed with the Mountaineers' incineration of Baylor's defense Saturday in Morgantown, probably because the Mountaineer defense was so badly burned itself in a 70-63 scorcher. West Virginia does manage to move up a spot in the AP poll, thanks to Stanford's stunning loss at Washington, but that's more a matter of inertia than an endorsement. Everyone is waiting to see how that offense fares this week at Texas, on the road, against a defense that figures to offer far more resistance than Baylor's.
- - -
Last week: 9th AP, 7th Coaches.

Texas (11th AP, 9th Coaches). Speaking of the Longhorns, they didn't get much of a boost from their biggest road win in a couple years at Oklahoma State, moving up just one spot (again at Stanford's expense) in each poll. Like everyone else in this league, the defense is the lingering question mark: As improved as the offense obviously is, the Cowboys still gashed UT for 576 yards and 36 points, and West Virginia is capable of much worse.
- - -
Last week: 12th AP, 10th Coaches.

TCU (15th AP, 13th Coaches). After a relatively down year in 2011, the Horned Frogs are back in their familiar perch among the nation's best statistical defenses, although that has at least a little bit to do with a schedule that's pitted them against Grambling, Kansas, Virginia and SMU – not exactly the highest flying gauntlet. The first real test for TCU's defense will come in two weeks at Baylor, where the Frogs were torched last year by Robert Griffin III, and where quarterback Nick Florence is off to an even faster start than is decorated predecessor.
- - -
Last week: 15th AP, 14th Coaches.

Oklahoma (17th AP, 14th Coaches). With two open dates on either side of a loss to Kansas State, it's been nearly a month since the Sooners' last win, a 69-13 romp over Florida A&M, and the AP poll reacted accordingly, dropping OU one spot to accommodate surging Oregon State. No complaining: Any team that counts its only victories in the entire month of September over FAMU and UTEP is lucky to be ranked at all. There are chances to improve that resumé over the next two weeks, when Oklahoma attempts to snap a three-game losing skid at Texas Tech, followed by the Red River Shootout against Texas.
- - -
Last week: 16th AP, 15th Coaches.

Texas Tech (24th Coaches). The Red Raiders make their first appearance of the season in the Coaches' poll on the strength of a convincing, 24-13 win at Iowa State, which left Texas Tech – yes, Texas Tech – with the nation's No. 1 total defense for the second week in a row. No, that probably will not be the case after Saturday's visit from Oklahoma, or subsequent dates West Virginia, TCU, Kansas State and Texas in the next five weeks. But no sense in spoiling the fun before the expiration date.
- - -
Last week: Unranked in either poll.
Everyone else: Texas Tech is still mired deep in "Also Receiving Votes" purgatory in the AP poll. … Baylor tumbles from both polls following its loss at West Virginia, and Oklahoma State drops from its tiny foothold in the Coaches' poll after its loss to Texas. No AP voter even put the Cowboys on a ballot. … But god bless 'em, somebody out there is still voting for Iowa State.
Locksley joined Alabama's staff in 2016

Saban reportedly wants to hire Freeze, but there may be things keeping that from happening

Florida State-Miami will be on Oct. 6, and the Seminoles will play Clemson on Oct. 27
Weis Jr. was an offensive assistant for the Atlanta Falcons in 2017

Lott is joined by three current athletic directors and will serve a three-year term

These are the top guys every school is still chasing