Bo Pelini wants to get rid of National Signing Day
Forget an early signing period, Nebraska coach Bo Pelini wants to get rid of national signing day altogether.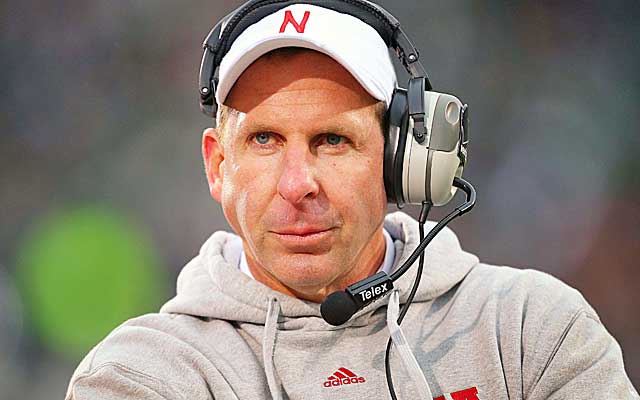 More college football: Jon Solomon | Dennis Dodd | Jeremy Fowler | Latest news
Lately there have been a lot of college football coaches campaigning to get an early signing day for recruiting, but Nebraska's Bo Pelini wants to take things a bit further.
Pelini doesn't want an early signing day, he just wants to get rid of National Signing Day. Period.
"If somebody has offered a kid, let him sign, it's over," Pelini told ESPN.com. "That will stop some of the things that are happening -- people just throwing out offers, some of them with really no intention of taking a kid.
"Make [the offer] mean something. People will be like, 'Whoa, I've got to take this kid now.' It will slow things down for the kids, for the institutions. There will be less mistakes. Why does there have to be one specific day? And it will get rid of some of the stuff that goes on, kids pulling the hats and so forth."
Pelini also added that he believes players should be allowed to be released from their letters of intent should there be a coaching change.
Whether or not Pelini's, or any other coaches idea, will eventually be adopted as a new rule in recruiting, I don't know. The only thing I do know is that, no matter what any coach tells you about why they want an earlier signing period, it's not for the players.
Coaches want to be able to get kids to commit earlier so they don't have to keep recruiting them. It's about less work for the coaches, not about making life easier for the players. And that's fine, I certainly don't blame the coaches for feeling that way. I'd rather spend my time coaching football then texting high school kids all day, too.
Cristobal's first game at Oregon ended the same way Chip Kelly's did

Conner Manning and the Panthers dominated the Hilltoppers in the Cure Bowl

You can only go to the well so often before it dries up
The Trojans beat LSU earlier in the year and now have their first 11-win season as a FBS t...

Saban has never been a fan of the early signing period and made it clear that hasn't chang...

Paul Tyson is a three-star quarterback prospect for the 2019 recruiting class