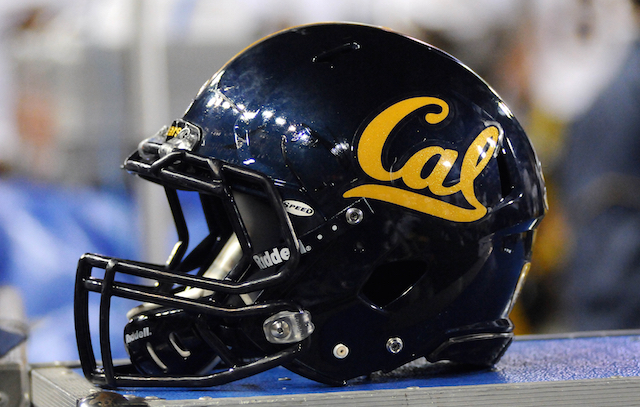 Cal announced on Friday that offensive coordinator and quarterbacks coach Tony Franklin has resigned to take the offensive coordinator position at Middle Tennessee State. 
Franklin has been Cal's offensive coordinator for the past three seasons under Sonny Dykes. In 2015, the Bears finished the season as the nation's third best passing offense (376.3 passing yards per game) and were 17th in scoring offense (37.9 ppg).
"It has been an honor to represent the world's No. 1 public education institution as the offensive coordinator for one of the nation's best offenses," Franklin said in a school release. "The young men I was honored to lead shattered the Cal record books with an exciting brand of football, unlike any previously performed in Cal's rich history, culminating with a 2015 bowl game victory."
"I appreciate all of the contributions that Tony has made over the last three seasons to make our football program successful and all that he has accomplished throughout his career including the last six years we have spent working together at Cal and Louisiana Tech," Cal coach Sonny Dykes said in the release. "I will miss him both as a colleague and a friend, but at this point in his career he has decided that this is the best move for him and his family. I respect and honor that wholeheartedly, and I wish both Tony and his family nothing but the best."
"I am also extremely confident and excited that we will hire an offensive coordinator that will help us continue to grow upon our recent success and the foundation that Tony and all of our coaches have built at Cal," Dykes added. "We have a terrific foundation in place now, and we will embrace the opportunity to hire an outstanding offensive coordinator that will help us continue to have success as a team and be one of the top offenses in college football."
Franklin helped develop quarterback Jared Goff into one of the nation's top quarterbacks over the last three years and Goff is the frontrunner to be the first quarterback taken in the 2016 NFL Draft. 
The departure of Franklin comes as a surprise to many, especially after he said he felt so at home at Cal in March 2015. Franklin will return to Middle Tennessee State, where he was the offensive coordinator in 2009, closer to his hometown of Princeton, Kentucky. 
9:05 p.m. Update: Franklin told Jon Solomon of CBS Sports he could have stayed at Cal. His contract was set to expire in April.
"We had discussions about the contract," Franklin said. "We were going to talk about the details of it after recruiting. (Coach Sonny Dykes) wanted me to continue when we had conversations. At the same time, to me, it's difficult no matter who you are to work in the same relationship. We've been together six years (counting their time at Louisiana Tech). I think it's hard for anybody to do that. The fact we made it that long and thrived says a lot."
Franklin said he wants to be closer to his children, grandchildren and parents, many of whom live in the Southeast.
"I talked with my wife about it and we came to the conclusion we need to be better parents to our children, and better children to our parents," Franklin said. "I'll be 59 in August. You keep chasing all this stuff. I went to Texas and talked to Charlie Strong (about the Longhorns' offensive coordinator position). There's always something better. I finally said, 'I want to do a good job and enjoy life and be good to my mom and dad.' They're amazing human beings and they need a good son."
Franklin knows the label that some critics will attach to his offense: It can't work at the highest level of college football. This is the second time Franklin has left a Power Five job. He was previously fired at Auburn.
"I'd say anybody who says this offense can't work at high levels is a complete imbecile," Franklin said. "Obviously, they haven't watched film. Obviously, they haven't studied statistics. We have all these people in college football who are gurus and know everything and they can't score if you lock them on a field by themselves."
With star quarterback Jared Goff last season, Cal ranked 17th nationally in scoring (37.9 points) and seventh in yards per play (6.96). Within Pac-12 play, Cal was seventh in scoring (31.7 points) and tied for second in yards per play (6.7). But Cal also lost 16 turnovers in Pac-12 games, tied for the third most, and went 4-5 in the conference.
Franklin has never stayed longer than three years as an offensive coordinator in college. Now he's going back to Middle Tennessee, which ranked 46th in yards per play and 35th in scoring while posting a 7-6 record in 2015.
"I love having a new challenge and fixing things," Franklin said.