Cal safety released from hospital after hard collision
California safety Avery Sebastian reportedly has movement in all his extremities after a hard collision leaves him immobilized Monday night.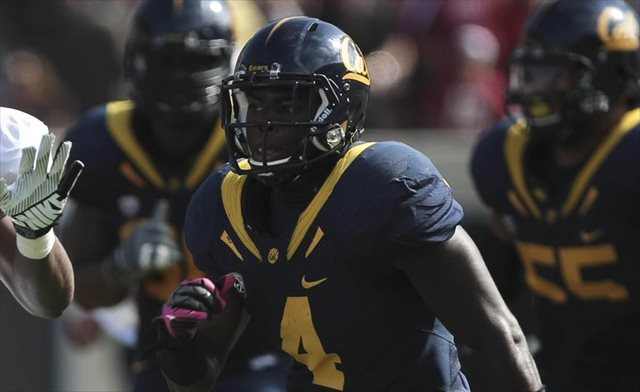 Some very, very good news for the California Bears: safety Avery Sebastian was released from the hospital Tuesday morning, the Associated Press reported.
Sebastian was hospitalized overnight following a hard scrimmage collision that appeared to leave him immobilized for more than 15 minutes. Sebastian was taken from the Bears' practice to Oakland's Highland General Hospital Monday night after the collision. 
The school issued a statement late Monday that said Sebastian had movement in his extremities and would be released from the hospital soon.
Sebastian, the starting strong safety for the Golden Bears, hit running back Jeffrey Coprich on a run up the middle and immediately went down, according to reports out of Cal's scrimmage.
A junior from Fort Lauderdale, Fla., Sebastian thanked "everyone for their positive thoughts and prayers" in the school statement.
Getting Leavitt back was obviously high on Cristobal's list of priorities

Cristobal's first game at Oregon ended the same way Chip Kelly's did

Conner Manning and the Panthers dominated the Hilltoppers in the Cure Bowl
You can only go to the well so often before it dries up

The Trojans beat LSU earlier in the year and now have their first 11-win season as a FBS t...

Saban has never been a fan of the early signing period and made it clear that hasn't chang...