Court rejects appeal for new Jerry Sandusky trial
A Pennsylvania appeals court has ruled that Jerry Sandusky will not receive a new trial after his conviction on 45 counts of sexual abuse.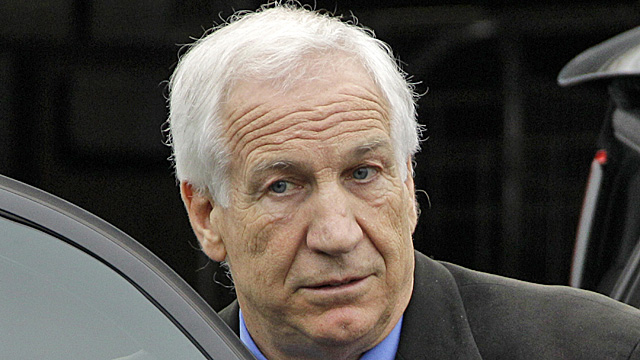 A Pennsylvania appeals court has rejected Jerry Sandusky's request for a new trial, the Associated Press reported Wednesday.
Sandusky and his counsel had argued that his lawyers had not had sufficient time to prepare for his 2012 trial, that a prosecutor had improperly referred to Sandusky's decision not to testify on his own behalf, and that the presiding judge had made a mistake in delivering jury instructions. Those arguments and opposing ones made by prosecutors were made before a Pennsylvania Superior Court two weeks ago.
The three-judge Superior Court panel ruled Wednesday, however, that Sandusky's conviction on 45 counts of sexual abuse should stand, confirming the same ruling made by Judge John Cleland in January and then appealed to the Superior Court.
Sandusky's lawyer said he would ask the Pennsylvania Supreme Court to review the case.
The 69-year-old Sandusky is serving a sentence of up to 60 years in a Pennsylvania state prison.
Rhoads led Iowa State to three bowl games in seven years as head coach

The Georgia middle linebacker is one of the most valuable players in college football

Explaining my 2017 Heisman Trophy ballot and Jackson's tremendous season
Mayfield is the sixth Oklahoma player to win the Heisman since its inception

The Heisman Trophy will be presented to the best college football player this season

Army topped Navy for the second straight year in an absolute thriller in Philadelphia