Current, former Gators take jabs at Urban Meyer on Twitter
Some of Urban Meyer's former players and commitments at Florida had some less-than-polite things to say after Ohio State's loss.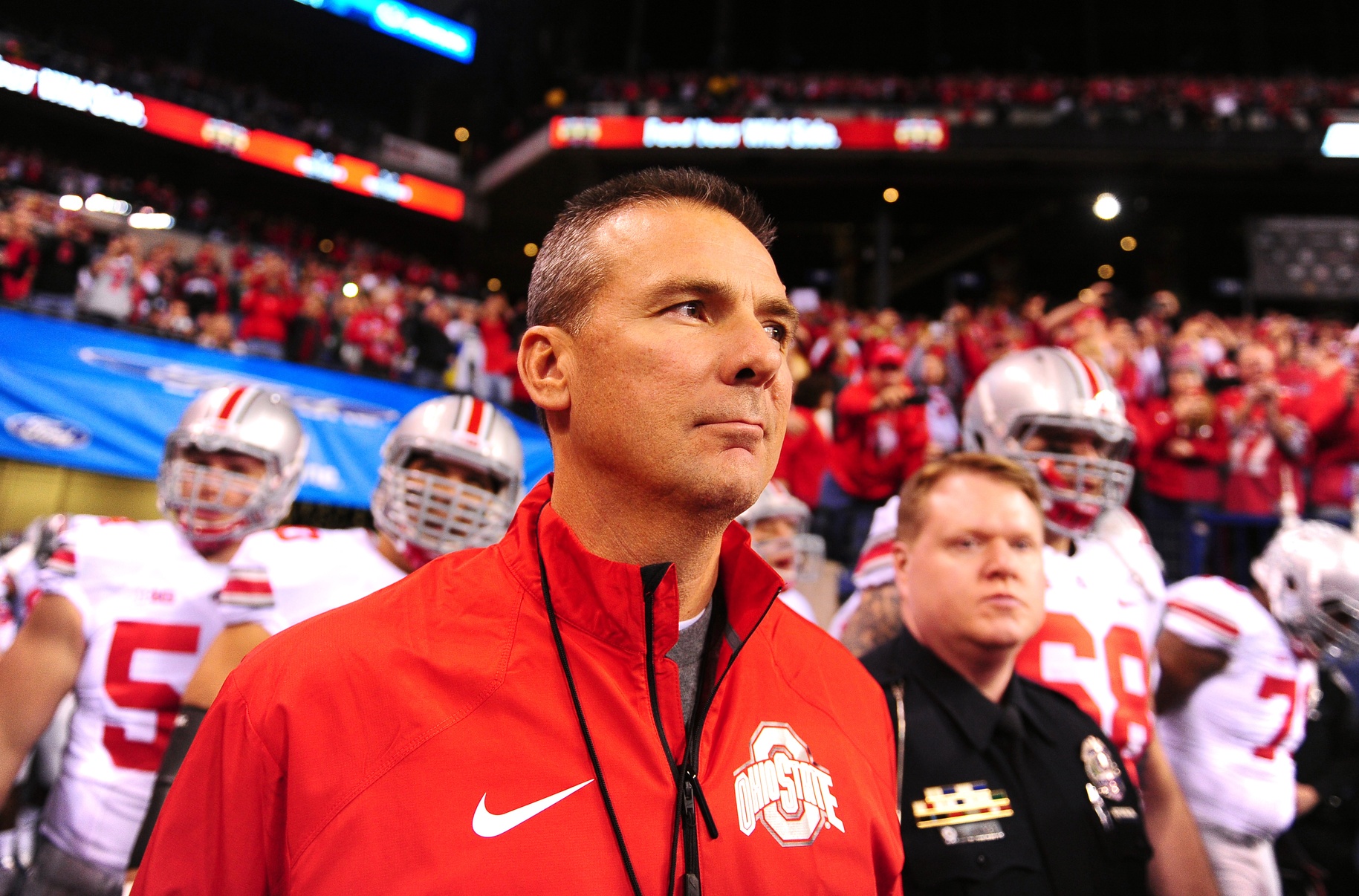 Apparently, there's still more than a few grudges held in Gainesville over the way Urban Meyer left the Florida head coaching job -- and the result of Saturday night's Big Ten championship wound up a ripe time to express them.
Here's current Florida redshirt junior wide receiver Quinton Dunbar:
Lol lets see if Urban Meyer play sick again #UnLoyal

— Quinton Dunbar (@QuintonDunbar1) December 8, 2013
Former Gator linebacker (and current Miami Dolphin) Jelani Jenkins:
Ahhh I can rest easy now #phinsup

— Jelani Jenkins (@jelanijenkins3) December 8, 2013
Former Gator defensive end Kedric Johnson:
Everything happens for a reason lol

— Ked Johnson (@_KJ41) December 8, 2013
And for what it's worth, here's current Florida offensive lineman Jon Halapio, immediately after the game (the tweet has since been deleted):
RT @Jhalapio67: HAHAHAHHAHAHAHAHAHAHAHAHAHAHHAHAHAHAHAHAHAHAHAHHAHAHAHAHAHAHAHAHAHHAHAHAHAHAHAHAHAHAHAHAHAHAHHAHAHAHAHAHAHAHAHAHHAHAHAHAHAHA

— OnlyGators.com (@onlygators) December 8, 2013
Halapio would later tweet that his laughter was unrelated to Meyer and that he "didn't even watch" the game, so take with a grain of salt ... but it remains quite a coincidence. And the Tweets don't necessarily stop there.
Meyer had his defenders among former Gators as well, and of course it's possible -- maybe even likely -- Meyer would have the support of a silent majority of his former Gators. But clearly, feelings are still more than a bit raw in some sections of the locker room he left behind. 
SEC races kick into high gear with some fun matchups that will shape the landscape of each...

These are the best bets to make in Week 4 including Florida-Kentucky and Oklahoma State-TC...

Top-ranked Alabama hits the road to take on upstart Vanderbilt in Nashville on Saturday
Byron Murphy reportedly sustained a foot fracture in practice

GoDawgs247 previews big-time college football recruits headed to Athens

Dig below the surface and you'll find a lot of intriguing matchups on the slate this Satur...