Don't overreact to Week 1 in college football playoff race
There is a tendency to overreact the first time we see teams play, but one week is not a trend.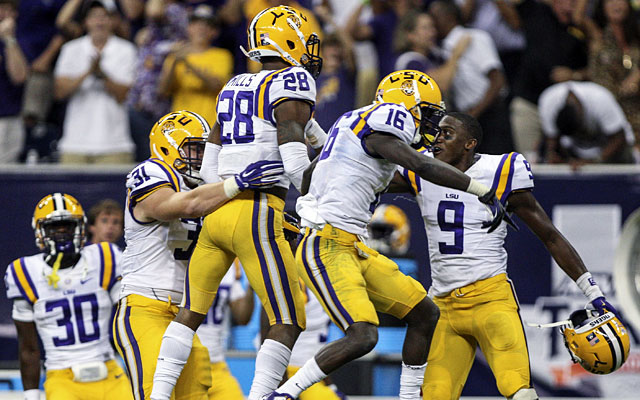 The season is finally under way. We have had a chance to watch teams play against unfriendly opposition for the first time, and some teams were more impressive than others, but for the most part, you should guard against overreacting to the first week's results.
I have always felt that as long as a team gets the win it should, first week struggles don't really mean much unless the continue. One week is not a trend.
That said, some results cannot be overlooked.
Texas A&M's dismantling of South Carolina in Columbia is one of them. The Gamecocks are in a hole already in the division race, although they will host Georgia in a couple weeks.
In the meantime, the newest bowl projections reflect the Aggies moving into a CFP committee game and USC-East dropping out. Texas A&M has to also be considered in the hunt for a playoff spot.
Wisconsin also dropped out of a committee game after blowing a big lead and losing to LSU. That loss wasn't unexpected, but the Badgers now have some injury concerns in their young defense that could cause problems down the road.
Otherwise, there are not many signficant changes as there were few upsets. One change of note is that Northwestern had previously been projected to a bowl as a 5-7 team. The Wildcats' loss to Cal over the weekend though changed that, and the Air Force has taken their place.
Led by Heisman Trophy winner Baker Mayfield, the Big 12 finished with seven first-team sel...

Schiano would have made $4.4 million in Year 1 with annual raises as part of a six-year de...

Dykes spent this season as an offensive analyst at TCU
The 'Wyoming Wild Man' notched six tackles for loss as a junior in 2017

Zaycoven Henderson was charged with aggravated assault with a deadly weapon

Patterson is a former No. 1 recruit in the country