Emails released in O'Bannon suit show 'real concern' at NCAA
Emails made public as part of the Ed O'Bannon lawsuit show that NCAA officials were aware of the problem of EA Sports video games using the likenesses of NCAA athletes.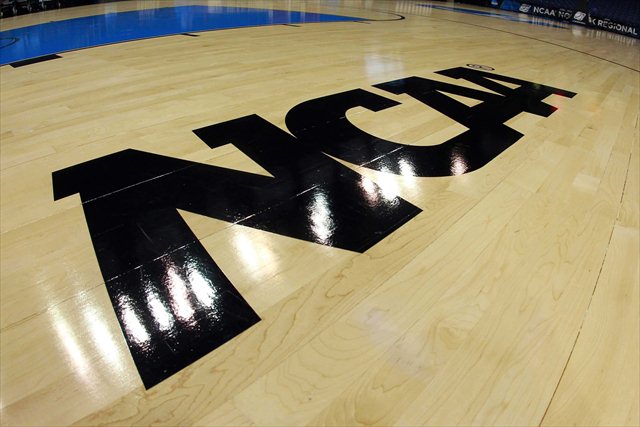 The Ed O'Bannon lawsuit continues to be nothing but bad news for the NCAA.
It's not necessarily news that the video game producers at EA Sports may have been modeling their virtual NCAA athletes after their real-life counterparts -- emails released in September as part of the O'Bannon suit showed that EA and the Collegiate Licensing Company were using players' names in development of the game, before having them scrubbed out for release -- but new emails made public Friday and published in part at al.com strongly suggest that the NCAA was aware that EA was using real athletes in their games but did nothing to stop them.
"The jersey number along with the position and vital statistics is clearly an attempt to have the public make the association with the current student-athlete," NCAA membership services official Steve Mallonee wrote in a 2005 email to NCAA colleagues. "And it appears to be working ... The biggest concern I have is that such a position really does allow for the maximum commercial exploitation of the (student-athlete), and if that occurs, will it be long before we can defend not giving them a piece of the profits?" 
Former NCAA official Bo Kerrin wrote that he considered the threat of revenue sharing with athletes over the games a "real concern," and NCAA Vice President David Berst participated in another 2005 email exchange with an Ivy League compliance coordinator who raised the same issues.
"This seems to go beyond the plausible deniability inherent in selling a jersey with a uniform number but no name on the back," the coordinator, Brian Barrio, wrote. "Is anyone at the NCAA tracking on this issue?"
The NCAA has responded -- as it has throughout the O'Bannon legal process -- by strongly denying any legal vulnerability and by accusing the plaintiffs of distorting its position.
"While the NCAA is still reviewing this filing, it appears to be more of the same," NCAA legal officer Donald Remy said. "[B]aseless theories supported only by inaccurate speculation aimed at destroying amateurism in college athletics." He said the emails were quoted out of context.
Ultimately, it will be up for the courts to decide that (at some point in the all-too-distant future). But if the NCAA's members are already considering the potential fallout of a loss in the O'Bannon case, it's hard to see how Friday's filing will do anything to assuage their fears.
Schiano would have made $4.4 million in Year 1 with annual raises as part of a six-year de...

Dykes spent this season as an offensive analyst at TCU

The 'Wyoming Wild Man' notched six tackles for loss as a junior in 2017
Zaycoven Henderson was charged with aggravated assault with a deadly weapon

Patterson is a former No. 1 recruit in the country

Baker Mayfield and two Sooner teammates made the first team