Florida loses special teamer Jeremi Powell to torn ACL
Redshirt freshman Jeremi Powell has torn his ACL and will miss the rest of the season, Florida's eighth season-ending injury this season.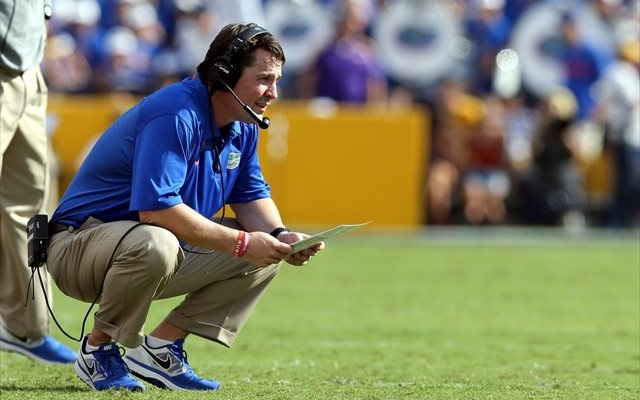 The entire 2013 season for the entire 2013 SEC East seems to have been one long injury report, and that didn't change in Gainesville Tuesday as Will Muschamp announced yet another season-ending injury for the Gators.
Redshirt freshman linebacker and special teamer Jeremi Powell tore his ACL on an attempted punt block against Missouri and will miss the remainder of the season, Muschamp said according to GatorZone. Powell had played in all seven Florida games on special teams, making four tackles.
Florida has now lost eight players to season-ending injuries since the start of fall camp.
"It's frustrating, but it is what it is,'' Muschamp said. "That's the hand that you've been dealt and you're going to play it."
The first seven players lost for the year (with a nod to the helpful breakdown by Alligator Army) included starting quarterback Jeff Driskel, All-SEC defensive tackle Dominique Easley, star wideout and kick returner Andre Debose, starting running back Matt Jones and veteran tackle Chaz Green.
Compared to the loss of the likes of Driskel and Easley, maybe losing Powell -- as bright as he's been on special teams -- isn't a devastating blow. But Muschamp and the Gator faithful nonetheless have to be feeling like the next one is just around the corner.
Kelly is presently deciding whether to start anew with the Gators or Bruins

There are a handful of conference championship games still to be determined

SportsLine's top college football expert, on a 30-18 run, locks in his top picks for a loaded...
Haynes was 14-45 in five years with the Golden Flashes

True romance isn't dead yet

The Egg bowl will be a Thanksgiving night treat for the college football world