Former Bruin Tevin McDonald transfers to Eastern Washington
Former UCLA safety Tevin McDonald could begin practicing with FCS powerhouse Eastern Washington as soon as Thursday after transferring.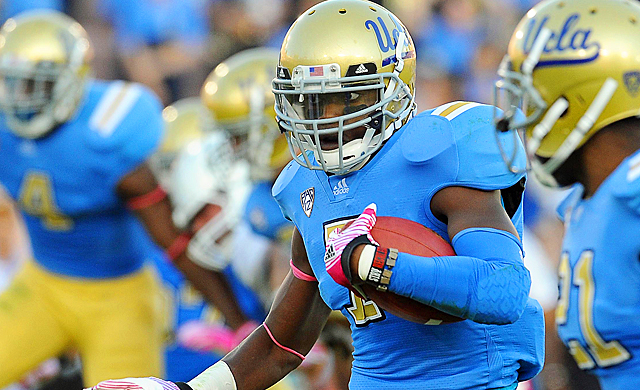 UCLA's loss is now Eastern Washington's gain, as former Bruins safety Tevin McDonald has decided to transfer to the FCS powerhouse.
McDonald was dismissed from the UCLA program back in March for violating team rules, which reportedly included failing a drug test.
"After consultation with many people and having a long discussion with Tevin, we've determined that he deserves the opportunity to continue his collegiate career. We have high expectations of him off the field, in the classroom and on the field," EWU head coach Beau Baldwin said in a statement released Wednesday.
McDonald could begin practicing with the Eagles as soon as Thursday. Because he is transferring from the FBS to the FCS division, he will be eligible to play this fall.
The 6-foot-1, 190-pound junior is the son of former USC All-American and NFL all-pro safety Tim McDonald and the brother of USC All-American safety T.J. McDonald. He led the Bruins secondary last year with 79 tackles. He also had one interception and eight pass deflections.
Florida State and Alabama will face off in a highly touted game in Atlanta in Week 1

Five NC State freshman were punished team rules and code of conduct violations

Browne was benched in favor of Darnold early into last season
There are new names to learn every season, and here are 14 to keep an eye on from the SEC

Taking a close, detailed and opinionated look at the SEC a week before the start of the 2017...

Rosier will start for the Hurricanes in their opener against Bethune-Cookman