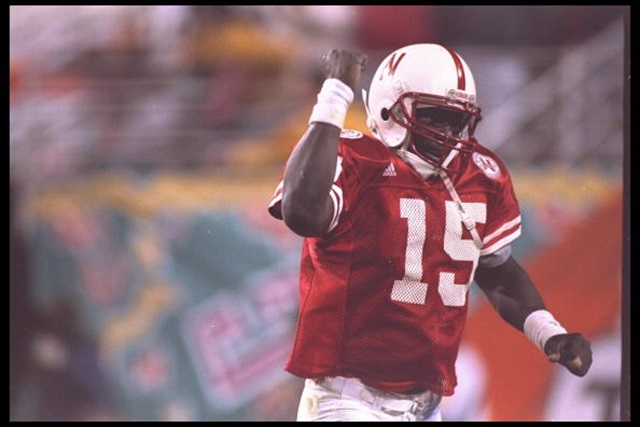 The 2013 College Football Hall of Fame class was announced Tuesday, adding former Nebraska quarterback Tommie Frazier, former Miami quarterback Vinny Testaverde and others to the sport's impressive list of all-time greats.
The National Football Foundation starts with 1,500 candidates, from any year of college football in the last half-century. The balloting process then trims that list to 75 names for annual consideration. From that group of 75 considered names, 12 players and two coaches are selected for induction. 
According to the NFF, only 0.02 percent of the players who have ever played college football have been admitted to the Hall of Fame. That figure includes the 2013 class.
The following players and coaches will be formally inducted during a ceremony Dec. 10 in New York City.
Players
Ted Brown, North Carolina State running back (1975-78)
Tedy Bruschi, Arizona defensive end (1992-95)
Ron Dayne, Wisconsin running back (1996-99)
Tommie Frazier, Nebraska quarterback (1992-95)
Jerry Gray, Texas defensive back (1981-84)
Steve Meilinger, Kentucky defensive end (1951-53)
Orlando Pace, Ohio State tackle (1994-96)
Rod Shoate, Oklahoma linebacker (1972-74)
Percy Snow, Michigan State linebacker (1986-89)
Vinny Testaverde, Miami quarterback (1982-86)
Don Trull, Baylor quarterback (1961-63)
Danny Wuerffel, Florida quarterback (1993-96)
Coaches
Bill McCartney, Colorado  
Another aspect of Tuesday's announcement was an update on the new site of the College Football Hall of Fame in Atlanta. Construction is ongoing for the new location, which is scheduled to open in the fall of 2014.