Garcia advice to Gamecock QBs: 'Stay the hell outta Five Points'
Former South Carolina quarterback offers exactly the advice you'd expect him to give.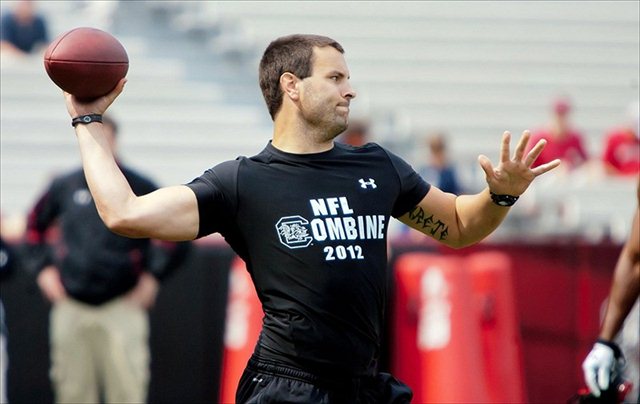 Among recent SEC quarterbacks, few are any more gone-but-not-even-close-to-being-forgotten than Stephen Garcia, the occasionally brilliant, occasionally maddening South Carolina signal-caller whose off-field issues eventually cost him his starting job and, eventually, his roster spot.
Garcia has since made a go of it with the Canadian Football League's Montreal Alouettes, and in an interview with Block C Blog published Wednesday, he joked that the hardest part of the move north of the border was the language -- "not only the French,  but the playbook."
But the best quote from the interview -- the perfect quote from the interview, given who we're talking about -- was this one concerning a particular Columbia nightlife district:
BCB: What advice would you give to the incoming freshmen QB's at Carolina?

SG: Tough one. Biggest advice is to stay the hell outta Five Points and stay focused. Once you're in the dog house, it is very difficult to get out.
Future Gamecock quarterbacks: this is a man who knows of what he speaks. Listening is advised.
HT: al.com
Cristobal's first game at Oregon ended the same way Chip Kelly's did

Conner Manning and the Panthers dominated the Hilltoppers in the Cure Bowl

You can only go to the well so often before it dries up
The Trojans beat LSU earlier in the year and now have their first 11-win season as a FBS t...

Saban has never been a fan of the early signing period and made it clear that hasn't chang...

Paul Tyson is a three-star quarterback prospect for the 2019 recruiting class