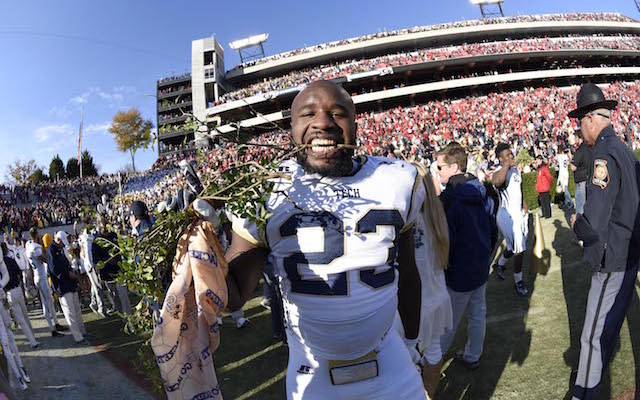 Ryan Gregory Pickren, a 21-year old student at Georgia Tech, had some fun at Georgia's expense before the two teams played in their annual rivalry game last season. Pickren hacked into Georgia's computer network and changed a post on the school's online calendar.
Two days before Georgia Tech and Georgia were to play, Pickren changed the calendar to read "Sat., November 29, 2014/ 12:00pm/ Get Ass Kicked By GT."
These are the kinds of things that can happen when one of your biggest rivals is an institute of technology.
Pickren's actions were funny, ultimately harmless, and also turned out to be somewhat true as Georgia Tech did beat Georgia 30-24 in overtime. But it's hard to truly kick somebody's ass when you need overtime to beat them.
Unfortunately for Pickren, even though he was kind of correct, and it was funny, he still got in trouble for it. Georgia didn't really appreciate having somebody hack into their computer system -- people rarely do. After it was discovered that Pickren was the culprit, he was indicted by a grand jury on a count of computer trespass. A felony offense that's punishable by a maximum sentence of 15 years in prison and a $50,000 fine.
That's rather harsh, particularly for what Pickren did.
This explains why he was instead accepted into a pretrial diversion program. Should Pickren successfully complete the program, the felony charge will be dismissed and he can go about finding less illegal ways to talk trash Georgia.
And if he doesn't complete the program, maybe he can just hack into the computers and change his record to say that he did.