Iowa State's starting right tackle leaves team
Iowa State right tackle Jacob Gannon has left the team.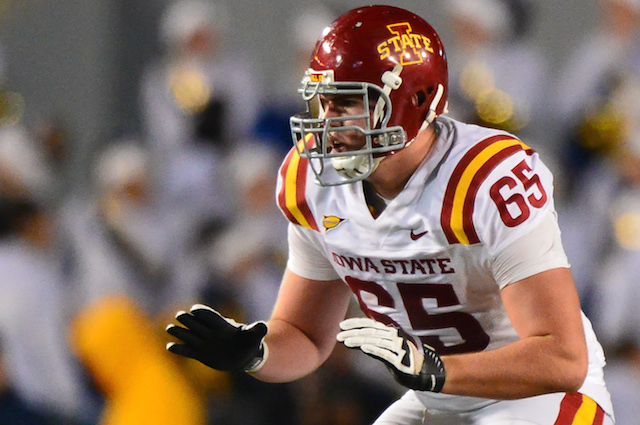 The 2014 season is off to a rough start for Iowa State. It began with a loss to North Dakota State in the season opener, and as if that wasn't bad enough, the team's best receiver, Quenton Bundrage, was lost for the season due to a torn ACL. 
And now the team's starting right tackle, Jacob Gannon, has quit the team. There had been rumors about Gannon's status for a few days, but the school confirmed the news on Thursday. While the school did not give a reason for Gannon's sudden departure, Gannon told Zack Spears that he was "burnt out."
Gannon dealt with injuries in 2013, but started eight of the nine games he appeared in and started against North Dakota State last week. Redshirt freshman Jake Campos will likely take Gannon's spot on the offensive line against Kansas State this week.
Rhoads led Iowa State to three bowl games in seven years as head coach

The Georgia middle linebacker is one of the most valuable players in college football

Explaining my 2017 Heisman Trophy ballot and Jackson's tremendous season
Mayfield is the sixth Oklahoma player to win the Heisman since its inception

The Heisman Trophy will be presented to the best college football player this season

Army topped Navy for the second straight year in an absolute thriller in Philadelphia