It's official: Texas A&M, Arizona St. to open 2015 in Houston
The Aggies and Sun Devils have officially announced their matchup in the "AdvoCare Texas Kickoff" to open the 2015 season.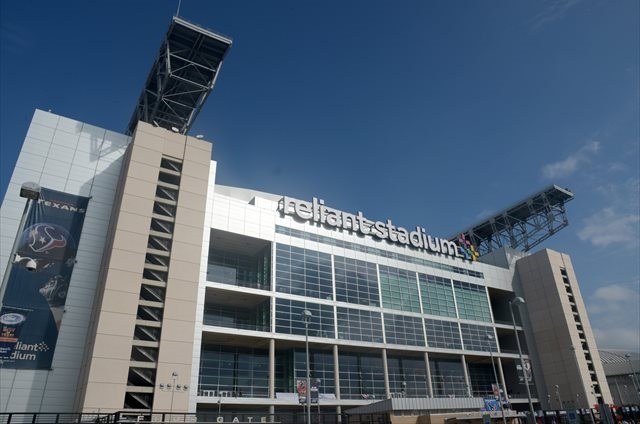 It's not a surprise. But it is official: Texas A&M will play Arizona State to open the 2015 season at Houston's Reliant Stadium in the Advocare Texas Kickoff.
"Playing Arizona State is a wonderful opportunity to compete against one of the best teams in the Pac-12," Texas A&M athletic director Eric Hyman said in a statement announcing the game. "We are excited about the matchup in Houston and especially playing in Reliant Stadium with such a large number of our former students in the area."
The game is set for Sept. 5, 2015 and will be the third now-annual Texas Kickoff game. Oklahoma State defeated Mississippi State in this season's inaugural game, with LSU and Wisconsin scheduled to meet in Reliant in 2014.
Texas A&M and Arizona State have never met. Assuming Kevin Sumlin and Todd Graham are still in their respective jobs come 2015, the matchup promises plenty of offensive fireworks; the Aggies are currently fifth in the FBS in scoring offense, the Sun Devils ninth.
"We are excited to participate in this unique college football event in the state of Texas against an SEC opponent in Texas A&M," Steve Patterson, Arizona State AD, said in the announcement.  "Our fans and alumni experienced a fabulous time in Dallas with the Notre Dame game at AT&T Stadium earlier this year and we are excited to provide another similar opportunity for our fans, alumni and student-athletes."
Per Fox Sports Arizona reporter Tyler Lockman, the Sun Devils will change the dates of their previously scheduled games vs. New Mexico and Cal Poly to accomodate the Texas A&M meeting.
CBSSports.com's Jeremy Fowler reported Oct. 11 that the Sun Devils and Aggies were in talks to play the game, with Arizona State football coaches interested in increasing their Texas recruiting profile.
Locksley joined Alabama's staff in 2016

Saban reportedly wants to hire Freeze, but there may be things keeping that from happening

Florida State-Miami will be on Oct. 6, and the Seminoles will play Clemson on Oct. 27
Weis Jr. was an offensive assistant for the Atlanta Falcons in 2017

Lott is joined by three current athletic directors and will serve a three-year term

These are the top guys every school is still chasing