'Jeopardy' contestants stumped by Johnny Manziel question
Not everyone is aware of the fact that Johnny Manziel went to Texas A&M.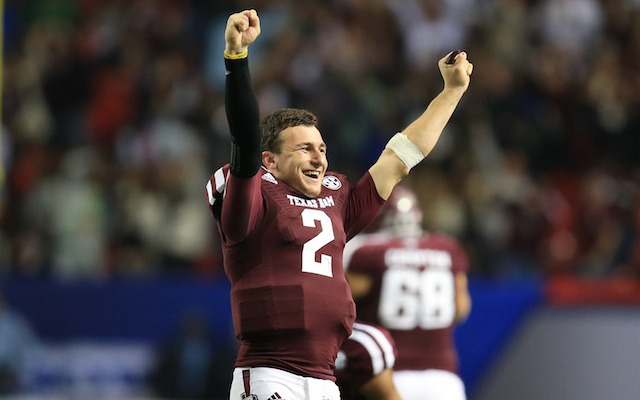 The game show Jeopardy managed to do the impossible this week: It found three people in America who don't know where Johnny Manziel went to college.
Johnny Football's name came up as the contestants worked their way through a category about 'Heisman Schools.'
For $400, Jeopardy host Alex Trebek wanted to know where Manziel went to college. One contestant took a guess. She was wrong. 
The movie will zero in on former Penn State coach Joe Paterno during the Jerry Sandusky sc...

Bidding for Salaam's trophy, which the auction house says was obtained legally, ends Satur...

Locksley has been the offensive coordinator at Illinois and Maryland during his coaching c...
Many NFL-eligible juniors ignore advice provided by the league and risk going undrafted each...

Snyder died in Manhattan, Kansas, on Wednesday

Locksley joined Alabama's staff in 2016