Joiner talks Auburn, LSU, Ole Miss and more
A top Auburn running back target breaks down the top contenders in this lengthy interview.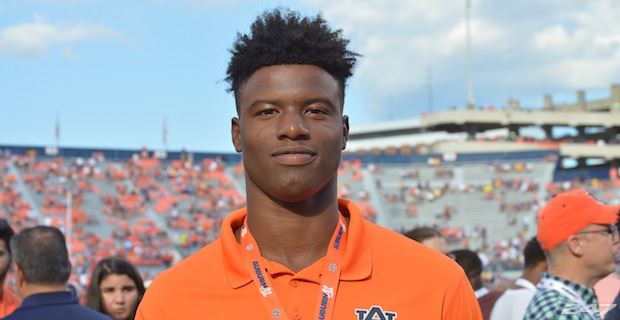 To most colleges, Harold Joiner's stock has soared in the past couple months.
The 4-star running back from Birmingham (Ala.) Mountain Brook now holds 20 offers.
But at Auburn, the Tigers were in on the 6-feet-3, 218-pound Joiner early. In fact, they offered last September, long before he became a national recruit.
Today, Auburn continues to recruit Joiner hard. Will it pay off?
It's probably too soon to tell. Right now, Auburn and LSU stand out. But with Joiner, the No. 7 running back in the 247Sports rankings, picking up offers weekly, he's in no hurry to commit.
What stands out with Auburn?
"They run a similar offense to us and they're pretty much a family down there, too," Joiner said.
As for his connection with Auburn running backs coach Tim Horton, Joiner noted, "I have a pretty good relationship with him. We talk at least once every other day. He just tells me that he wants to coach me. And how our offenses are similar and how I would fit in great."
According to Joiner, some college coaches (including those at Auburn), have compared him to former Alabama running back Derrick Henry and current Tide back Bo Scarbrough.
"I think it's accurate," Joiner said. "I have the speed and power and some of the coaches tell me I have better moves than both of them."
To hear our complete interview with Joiner, click play below:

Byron Murphy reportedly sustained a foot fracture in practice

GoDawgs247 previews big-time college football recruits headed to Athens

Dig below the surface and you'll find a lot of intriguing matchups on the slate this Satur...
SportsLine tapped into its Vegas sources and found out pro bettors are all over No. 8 Michigan...

An early-season Big 12 game already has major conference and national implications

Top-ranked Alabama hits the road to take on upstart Vanderbilt in Nashville on Saturday