Judge rules O'Bannon suit can challenge NCAA rules
The plaintiffs in the O'Bannon suit won a partial court battle Friday as a judge ruled they could challenge the NCAA's restrictions on compensation.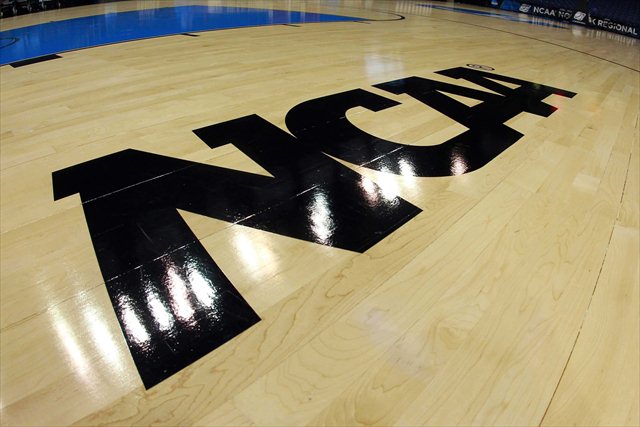 The plaintiffs in the Ed O'Bannon lawsuit didn't get everything they were hoping for in federal judge Claudia Wilken's ruling in its case against the NCAA Friday, but they got enough that the NCAA's current amateurism model remains under threat.
USA Today reported on Wilken's ruling, which certifies the O'Bannon suit as a class-action lawsuit that will be allowed to challenge the NCAA's current regulations on athletes' ability to enter "into group licensing deals for the use of their names, images, and likenesses in videogames and game broadcasts," Wilken wrote.
The injunction against those NCAA regulations sought by the O'Bannon plaintiffs could dramatically alter how NCAA athletes are compensated for their roles in college athletics. A ruling against the NCAA could potentially result in millions of dollars of television revenue being split with the players involved, and USA Today's Steve Berkowitz writes that "the ruling sets up the prospect of a fundamental change in scholarship rules and the concept of amateurism."
But Wilken nonetheless declined to award class-action certification to athletes seeking millions in monetary remuneration from the NCAA over the use of their likenesses in EA Sports videogames and other outlets. Wilken wrote that, among other issues, the logistical hurdle "in determining which student-athletes were actually depicted in videogames" was too high to clear.
"We have long maintained that the plaintiffs in this matter are wrong on the facts and wrong on the law. This ruling is one step closer to validating that position," Donald Remy, the NCAA's chief legal officer, said in a statement. "We are pleased that the Court correctly found that conducting a class-wide trial for claimed damages for student-athletes who played college football and men's basketball going back nearly a decade would be completely unmanageable and unprecedented ... The Court correctly removed these claims from this case."
In September, EA Sports and the Collegiate Licensing Company reached a settlement in an associated suit headed by former Arizona State quarterback Sam Keller and others (including O'Bannon), one that distributed approximately $40 million among some 125,000 athletes. The NCAA announced in September that it had petioned the U.S. Supreme Court to review a decision in that case reached in the U.S. Ninth Circuit Court of Appeals, casting the case as a First Amendment free speech issue.
Those financial claims -- as made by O'Bannon, the former UCLA basketball star who sought compensation for his likeness's appearance in an EA videogame -- were the original impetus for the entire suit that bears O'Bannon's name. But its transformation into something that seeks increased compensation for athletes going forward as well as those who have already played means that the NCAA does not appear to be out of the legal woods by a longshot.
The movie will zero in on former Penn State coach Joe Paterno during the Jerry Sandusky sc...

Bidding for Salaam's trophy, which the auction house says was obtained legally, ends Satur...

Locksley has been the offensive coordinator at Illinois and Maryland during his coaching c...
Many NFL-eligible juniors ignore advice provided by the league and risk going undrafted each...

Snyder died in Manhattan, Kansas, on Wednesday

Locksley joined Alabama's staff in 2016