Judge's ruling sets stage for O'Bannon trial June 9
U.S. District Judge Claudia Wilken issued a 48-page ruling Friday that sends the O'Bannon lawsuit to trial if a settlement is not reached.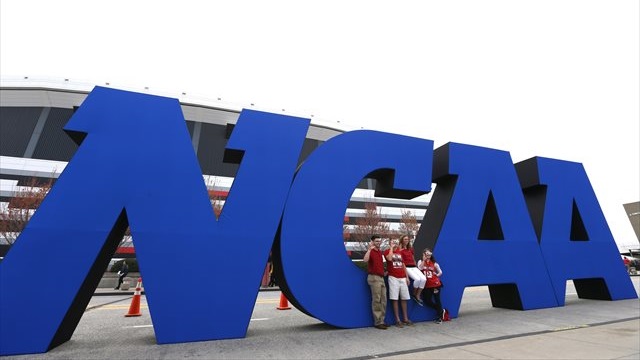 Confirming her ruling from February that set the stage for the 4½-year Ed O'Bannon lawsuit to come to jury trial June 9, U.S. District Judge Claudia Wilken issued a 48-page ruling Friday, al.com reported, that ended any chance of a summary judgment allowing the NCAA to avoid either a trial or a settlement.
Both sides had been told in February that no such judgment was forthcoming, despite each side making such a request, but Friday's ruling also gave Wilken a chance to expound on her decision that the NCAA could not argue at trial that college athletics broadcasts were protected by First Amendement rights.
The NCAA had argued that because such events were news-worthy and their right to braodcast them fell under the First Amendment, its leagues and television partners did not need to obtain the athletes' "rights of publicity."
"Whether Division I student-athletes hold any ownership rights in their athletic performances does not depend on the scope of broadcasters' First Amendment rights but, rather, on whether the student-athletes themselves validly transferred their rights of publicity to another party," Wilken wrote. "Because the record does not demonstrate that all Division I student-athletes validly transferred all of these rights, the First Amendment does not preclude student-athletes from asserting rights of publicity in live broadcasts or re-broadcasts of entire games."
Wilken did dismiss an appeal from the O'Bannon plaintiffs that sought class-action damages from past television broadcasts, damages that could have amounted to billions. The decision does not prevent individual lawsuits to seek those damages, however.
Wilken also dismissed the NCAA's pretrial Title IX-based argument that allowing athletes to receive television revenues would harm women's sports and non-revenue men's sports, writing that "the NCAA has not explained why ... stringent revenue-sharing rules" could not be used to help those programs.
In short, Friday's ruling wasn't a surprise. But it was one more hurdle between the O'Bannon suit and its goal of changing NCAA athletics forever -- and now it's cleared.  
Bookmaker.eu has odds on quarterback battles, and we have thoughts on the best bets

Michigan has few returning starters and even fewer wins over its rivals under Harbaugh entering...

Carrington was the Ducks' leading wideout in 2016 but was dismissed from the team this off...
Michigan coach Jim Harbaugh always makes things interesting at media days

The Sooners and Longhorns have top-10 classes with Texas landing four top in-state players

These three Big Ten teams could surprise in 2017