Justin Fuente was a finalist for Clemson OC in '11
How different things could have been if Dabo Swinney had hired Justin Fuente instead of Chad Morris in 2011.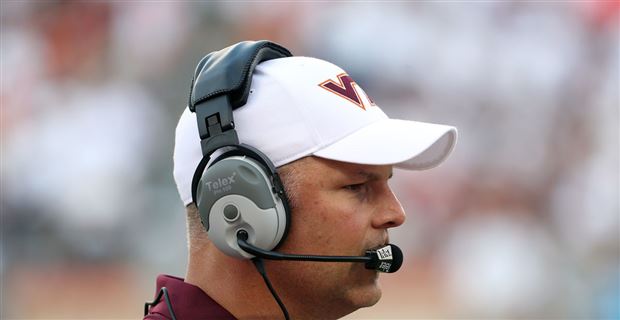 Virginia Tech's Justin Fuente and Clemson's Dabo Swinney have a healthy relationship dating back to 2011, when Swinney interviewed Fuente for the open offensive coordinator job at Clemson.
On Saturday night, the two will face off for the ACC Championship.
"I did not know him prior to kind of zeroing in on him as a candidate that I wanted to talk to about our offensive coordinator job here back in 2011," Swinney said about Fuente. "I really had kind of done my homework and research and kind of independently, and then confirmed it with some people that I trusted, and I kind of got it down to three guys, and Chad Morris and Justin were the top two that I wanted to actually bring in and meet with and then kind of go from there.
"I just had a lot of respect for the job he had done and watched him closely," he continued. "I believe they were in the Rose Bowl that year, if I remember correctly. But just I thought he had done a great job with the development of their quarterback, and I think it was Andy Dalton, and then we had played them, as well. We had played them the year before here at Clemson in a really tough, hard-fought game."
Ultimately Chad Morris was hired and Fuente took over the Memphis program a year later, a rebuild that solidified his name as one of the top coaching candidates in the country.
"Obviously we ended up hiring Chad, but he (Justin Fuente) and I became friends, kept in touch, and the next year he got the Memphis job, and we just kind of stayed in touch in that regard. I would shoot him just an encouragement text from time to time or he might send me one and then we talked a little bit about some recruiting. I had a couple players that had an opportunity that we had recruited here and for whatever reason was looking for another place to go, so I reached out to him a couple different times on a couple different players that had opportunities to go and play for him."
Coach Fuente left Memphis in December after leading Memphis to back-to-back bowl bids, following Frank Beamer's retirement announcement, and has led the Hokies on a 9-3 run and an ACC Coastal Division trophy.
Virginia Tech and Clemson will kick off at 8 PM inside the Camping World Stadium in Orlando, FL on Saturday night. The game will be broadcast on ABC.
McElwain will coach receivers and help coordinate the offense for the Wolverines

Nathaniel Watson Jr. was involved in a car accident that injured a passenger in early Febr...

The honorable Tom Fornelli presides over the ASU vs. UM case
Arkansas State is seeking $650,000 for a canceled home game last September due to Hurricane...

Friday Five is tackling the big questions this week

Two unnamed players are being investigated for an incident at an off-campus apartment