Lane Kiffin, Silas Redd deny Snoop Dogg limousine report
Did Snoop Dogg pick up Penn State RB transfer Silas Redd in a limousine on his visit to Los Angeles? Redd says absolutely not.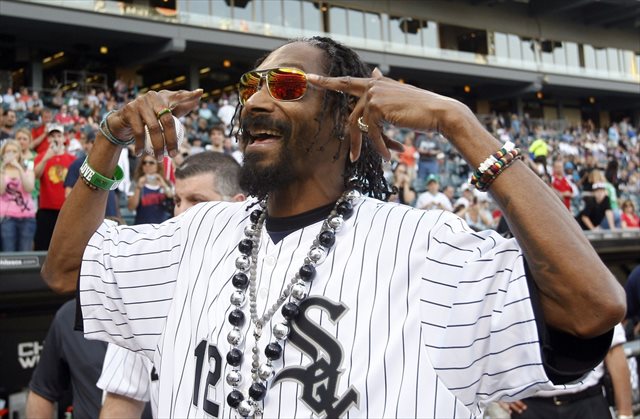 The artist formerly known as Snoop Dogg* and the USC football program haven't exactly been strangers over the years, dating back to the Trojans' glory days under Pete Carroll. But are they still so tight that Lane Kiffin could ask the rapper to pick up then-Penn State tailback Silas Redd from the airport in a limousine?
As pennlive.com detailed Tuesday, that's the story told by author John U. Bacon in his forthcoming Penn State book Fourth and Long: the Fight for the Soul of College Football, which says Kiffin pulled out all available stops to convince Redd to transfer from Happy Valley to USC -- including recruiting the erstwhile Calvin Broadus for taxi duty.
There's one little hitch with the story, though: Kiffin and Redd categorically deny that it ever happened.
"I've never met Snoop Dogg in my life, much less been in his limo," Redd told the Los Angeles Times. He said Kiffin picked him up from the airport on his visit, an account Kiffin corroborated.
"That would have been tough to have happened because I personally picked up Silas myself in my own car," Kiffin said of the Bacon story. "So, that must have been another Silas."  
USC also issued a statement denying the report, adding that Bacon had not contacted either Redd or USC before publishing it in the book.
So at this stage, it doesn't look like Bacon's story will amount to much where the USC compliance office is concerned.  But we're still glad it saw the light of day, since the Kiffin-inspired image of Snoop Dogg popping champagne in the back of the limo with a 19-year-old kid named Silas who just flew in from Des Moines for, like, a coin-collecting convention is one we're going to giggle at all day. 
*He's going by "Snoop Lion" these days, of course, but he was still Snoop Dogg when the alleged limo ride took place.
Cristobal's first game at Oregon ended the same way Chip Kelly's did

Conner Manning and the Panthers dominated the Hilltoppers in the Cure Bowl

You can only go to the well so often before it dries up
The Trojans beat LSU earlier in the year and now have their first 11-win season as a FBS t...

Saban has never been a fan of the early signing period and made it clear that hasn't chang...

Paul Tyson is a three-star quarterback prospect for the 2019 recruiting class