LOOK: Fan builds Lego version of DKR Memorial Stadium
A Texas fan created a replica of DKR-Texas Memorial Stadium out of Legos.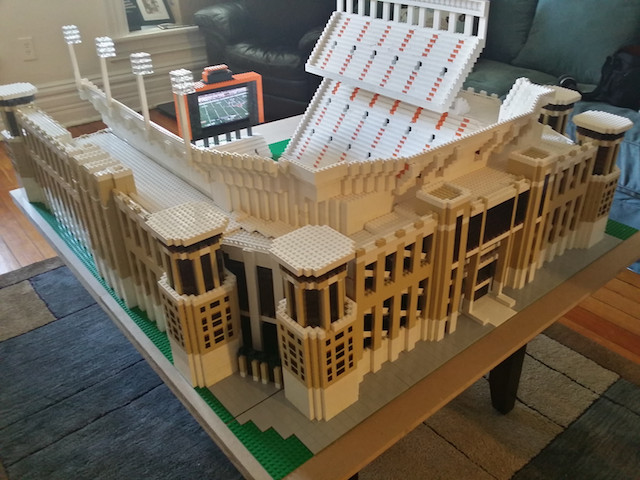 I was never very good with Legos while I was a kid. I'd start playing with them, but nothing I tried to build ever turned out how I planned it and eventually I would just start taking the Lego people and staging a football game with them.
The people came premade, and I knew what football looked like.
But my inability to build with the Legos is one of the reasons I'm amazed at some of the stuff people create with them. Like football stadiums. We've seen versions of college football stadiums made of legos before, and thanks to one member of Imgur named "baconeverywhere2," we now have a version of Texas' DKR-Texas Memorial Stadium.
Maybe I should hire somebody to build a Lego stadium for me so I'll finally have somewhere to play my Lego man football games.
You can check out the entire 33-photo album on Imgur here.
Oliver's star has already been born, but 2018 is when it will truly be recognized

Craig Kuligowski is reportedly leaving Miami to take the same job with Alabama

BT Potter is about to be very popular in the Clemson locker room
McElwain will coach receivers and help coordinate the offense for the Wolverines

Nathaniel Watson Jr. was involved in a car accident that injured a passenger in early Febr...

The honorable Tom Fornelli presides over the ASU vs. UM case