LOOK: NC State's new black alternate uniform
North Carolina State has a new black alternate uniform.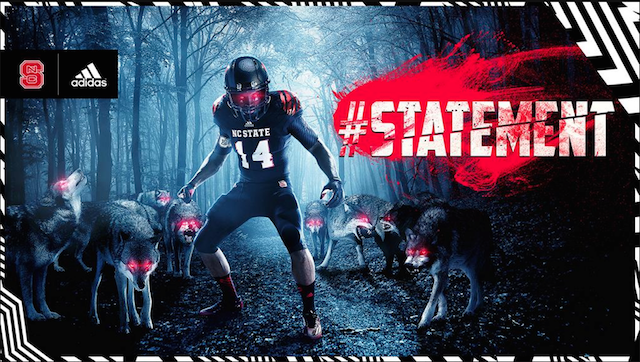 North Carolina State struggled for most of its season opener against Georgia Southern, as it didn't take its first lead until there was only 1:37 left in the game when a touchdown pass from Jacoby Brissett to Matt Dayes gave the Wolfpack a 24-23 win.
Now, if you're a North Carolina State fan, who just saw your team go 0-8 in the ACC last year, you could sit there and ponder what such a narrow escape means for the 2014 season OR you could look at some new black alternate uniforms.
What's it gonna be, North Carolina State fan?
#PackinBlack jerseys will be available for purchase at a later date @adidas pic.twitter.com/v4eZocMOOW

— NC State Football (@PackFootball) August 31, 2014
Do the uniforms come with the red, glowing eyes? Because that should probably be against the rules.
McElwain will coach receivers and help coordinate the offense for the Wolverines

Nathaniel Watson Jr. was involved in a car accident that injured a passenger in early Febr...

The honorable Tom Fornelli presides over the ASU vs. UM case
Arkansas State is seeking $650,000 for a canceled home game last September due to Hurricane...

Friday Five is tackling the big questions this week

Two unnamed players are being investigated for an incident at an off-campus apartment