NCAA official: 'Division 4' split of Division I unlikely
The NCAA Division I Board of Directors chairman Nathan Hatch told USA Today that 'I think people like having one division' over a potential DI split.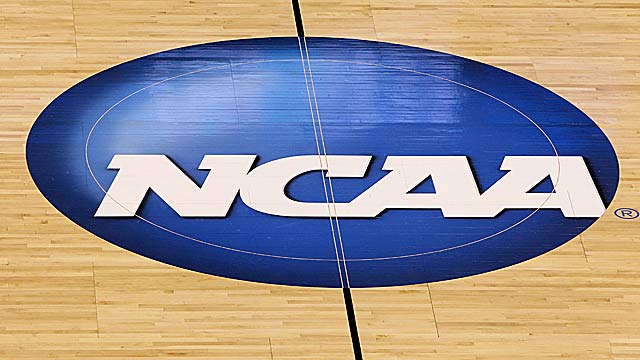 The chairman of the NCAA's Division I Board of Directors told USA Today Tuesday that a new subdivision separating the FBS haves from the rest of Division I's have-nots isn't likely to come to fruition.
"From what I've heard in the association, I think people would like to have one Division I, but in some ways, a structure that will make certain differentiations between small conferences and big conferences," said Nathan Hatch, DI board chairman and president at Wake Forest University. "I think people like having one division."
The NCAA has convened a number of presidents like Hatch, athletic directors, and other prominent college athletics officials in Indianapolis to discuss how the organization's governance process might be improved. A split between the FBS's wealthiest members and the 300-strong "mid-major" institutions that make up the bulk of Division I over issues like full cost of attendance scholarships and other reforms favored by the former (and vetoed by the latter) has led to expectations that a so-called "Division 4" made up of FBS heavyweights might be on its way.
But Tuesday's report suggested the NCAA will first look to give those heavyweights a measure of "autonomy" within the current existing divisional structure:
[I]t appears the Board of Directors favors a system in which a federation of big schools within Division I could make rules that allow them to use more of their resources, while other conferences can choose whether or not to follow suit. As an example, if wealthier schools decided to deregulate how many meals they could feed athletes, smaller-revenue schools in Division I would theoretically be able to operate with the same freedom if they could afford it.
That shift would formalize the growing opinion within the NCAA that its rulebook shouldn't be used to create the illusion of a level playing field.
"There will have to be some give and take as we go down the road, but the fact that all 351 (Division I) athletics directors are speaking out of the same hymnal, it's the first time in my 20 years," said Purdue athletics director Morgan Burke, who represented the 1A Athletics Directors Association at the meeting. "I think we recognize there are unique demands, pressures and resources (on the big schools), so there has to be some autonomy on some select issues, but there's an awful lot of commonality."
Despite Hatch's and Burke's statements of unity, it was only a month ago that CBSSports.com's Dennis Dodd reported that Division I's Faculty Athletics Representatives had offered a detailed proposal suggesting that the FBS "become a new separate division" with its own board of directors. A proposal from Division I ADs follows the model outlined by Hatch and Burke, in which larger schools have more of a say in their own reform process.
In the end, the difference may be mere semantics; if the wealthy schools can pass and follow their own rules without the consent of the rest of Division I, it might be a "Division 4" whether it carries an official designation to that effect or not. And which schools get the benefit of that "autonomy" and which don't would be every bit as big a source of headaches and controversy as the current BCS/non-BCS system has been.
That said, a clean divisional split would have had far-reaching implications for other sports -- most notably college basketball, which might have seen the NCAA Tournament become something very, very different than the money-printing extravaganza it's been for the past 30-some-odd years. 
In the end, exactly what's going to happen with the NCAA remains still very much to-be-determined. But it still seems likely that whatever happens, maintaining the status quo won't be it. Or as Dodd writes Wednesday: "Those [power] schools aren't breaking away. They're just not taking any more B.S. from Towson and Iona."
Chip and Barton pick win totals for Ohio State, Penn State, Michigan and more

These three teams could surprise quite a few people in 2017

With the Chargers moving to Los Angeles, the Aztecs now need to find a new home -- fast
Lawyers representing Ole Miss want Leo Lewis and Kobe Jone to show at an infractions heari...

The redshirt sophomore will not only decide Auburn's fate, but the landscape of the SEC

Ohio State filed for apparel rights to 'OSU' in February 2017